---

Digital marketing can be daunting and
expensive - especially when trying to
reach international consumers.

WCD's Digital Success Programme provides
Producers access to affordable digital
sales and marketing programmes, specifically
tailored to sell premium craft wine.
Current average wines sales
value NZD per case on WCD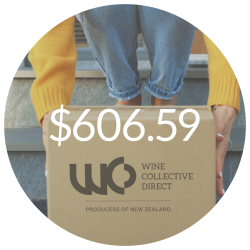 It's all about Collaboration.

Share the cost and increase your brands reach
alongside other NZ producers.

WCD's digital team will execute a series of creative digital campaigns designed to reach qualified global audiences and maximise high-value DTC sales, while reducing marketing costs for each producer.
How does it work?

✓ Opt-in to join a campaign
✓ Submit your featured wines & special offers
✓ Provide payment for campaign inclusion
✓ WCD does the rest!

---
Collaborative, cost-effective advertising
---
Targeting based on over 100,000 transactional records
---
Layered campaigns across multiple digital channels
Craft wine focus and specialisation
---
back to top