Soljans Estate Winery
The Grandmaster Tawny Port NV 500ml
Limited Release
Soljans Estate Winery The Grandmaster Tawny Port NV 500ml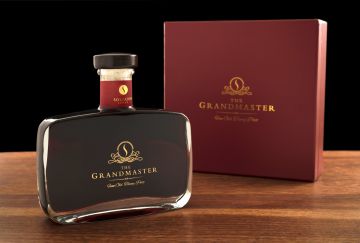 WARNING: This wine takes up 3 x bottle spaces in a carton. Please note this when ordering. This limited edition The Grandmaster Fine Old Tawny Port is an exclusive handcrafted blend by the third generation and current owner, Tony Soljan. The base wine was vintaged and solitarily matured in French oak brandy barrels when Tony and wife Colleen celebrated the birth of their first child, Tonia Soljan in 1968.
Each bottle is 500ml has been numbered by hand and each box contains a glimpse into the history of the Soljan Family.
$220.86AUD
Price based on case of any 15x 750ml bottles, all-inclusive of freight, taxes, duty and insurance from NZ Producer to your door in Australia. All prices based on live exchange rate.
back to top