Eaton
Aromatic Field Blend 2020 750ml
New Release
Eaton Aromatic Field Blend 2020 750ml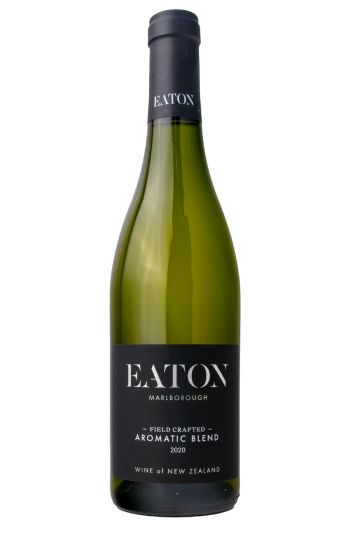 This is a field blend of Gewürztraminer and Pinot Gris harvested on the same day from the Plunkett Vineyard in Grovetown Marlborough. The Plunkett family have a great affinity for the land and we enjoy working along with them to get the best from their vines. As is our usual practice, vines were shoot thinned and leaves carefully removed by hand to allow even light throughout the fruiting zone. We are careful not to over-expose fruit and risk losing the delicate aromatic thiols that these varieties are so well known for. Fruit was hand-harvested and basket pressed before co-fermented in barrel.
Cameron Douglas MS 92/100
A field blend of Gewurztraminer and Pinot Gris, a natural ferment then bottled un-fined and unfiltered. Aromas and flavours of a yeasty lees and exotic fruits bouquet, some lemon barley-sugar memories, apple and white fleshed fruits. Flavours of spice and flowers remind reflect the Gewurz' while the white fleshed stone fruits and apple mirror Pinot Gris. Crisp, refreshing and dry with a mealy texture from the unfiltered technique - this adds to the overall style of rich texture, natural fruits flavours and lengthy thought provoking finish.
$42.41AUD
Price based on case of any 15x 750ml bottles, all-inclusive of freight, taxes, duty and insurance from NZ Producer to your door in Australia. All prices based on live exchange rate.
back to top