Te Whare Ra
SV5182 Toru 2020
Te Whare Ra SV5182 Toru 2020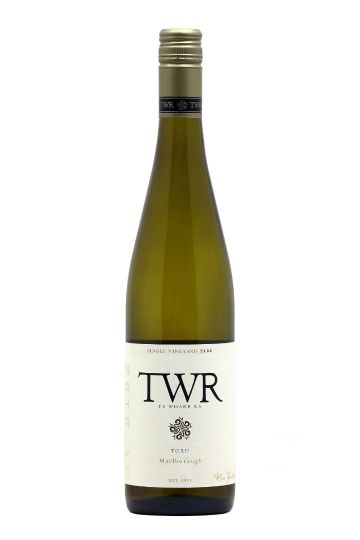 TORU – (which means "three" in Maori) is an aromatic blend we first created over 12 years ago and was the first of it's kind in New Zealand. It is a delicious, co-fermented "field blend" of three varieties – Gewürztraminer, Riesling and Pinot Gris. We are passionate about these classic Alsacian varieties and we spent a great deal of time coming up with the right proportions in the blend. We were aiming for a wine that displayed the essence of all three varieties, whilst creating a distinctive and interesting wine in its own right. It has the aromatic spice and weight of Gewürztraminer, the structure and length of Riesling, and the great texture of Pinot Gris.
TASTING NOTES
This 2020 Toru has an intriguing nose with notes of mango, fresh citrus, white florals and exotic spices. These lead into a multi-layered palate with flavours of mango, citrus, red apple and lychee with a lingering spiciness. The palate has excellent fruit concentration and weight with lovely creamy texture, plus a mineral edge which gives it great length of flavour.REVIEWS
Bob Campbell MW – 94 Points
A field blend of Gewürztraminer, Riesling and Pinot Gris that were co-fermented. A fragrant, appealing wine with a silken texture and deliciously lingering fruit and floral finish. Gewürztraminer is the dominant variety. An impressive wine. Drink 2021–2026
$39.26AUD
Price based on case of any 12 wines, all-inclusive of freight, taxes, duty and insurance from NZ Producer to your door in Australia. All prices based on live exchange rate.
back to top