Neudorf
Rosie's Block Moutere Dry Riesling 2022 750ml
Neudorf Rosie's Block Moutere Dry Riesling 2022 750ml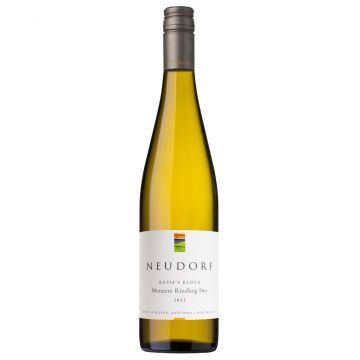 Organically Certified BioGro 5438 | Moutere Clay Gravels | Single Vineyard | Low Cropping | Hand Harvested | Wild Ferment (10% Neutral Barrel) | Unfined | Vegan | Solar Powered Winery | Lightweight Glass Bottle
This wine is graceful and elegant from the get go.
Juicy, vibrant and absolutely morish.
With exquisite acidity, this mouth-watering Riesling is racy, attention-seeking and refreshing.
A bouquet of fresh summer herbs and vibrant citrus - you won't want to put your glass down.
A quivering Riesling that is destined for steamed mussels, lemon sorbet or five o'clock to roll around on a hot summer's afternoon.
$40.96AUD
Price based on case of any 15x 750ml bottles, all-inclusive of freight, taxes, duty and insurance from NZ Producer to your door in Australia. All prices based on live exchange rate.
back to top