Neudorf
Rosie's Block Amphora Chardonnay 2022 750ml
Neudorf Rosie's Block Amphora Chardonnay 2022 750ml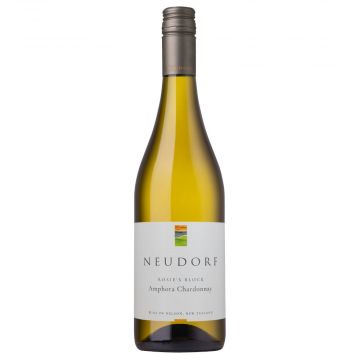 Organically Certified BioGro 5438 | Moutere Clay Gravels | Single Vineyard | Low Cropping | Hand Harvested | Wild Ferment | Natural Spring Malo | 100% Clay Amphora Fermented | Unfined | Vegan | Lightweight Glass Bottle | Solar Powered Winery
100% Amphora fermented - an exploration and celebration of our Moutere Clays.
A dynamic, sophisticated chardonnay.
Modern, clean, oyster shell minerality is driven across the palate with satin-like texture. Gentle acidity and long flowing grace.
Rich in flavour, the fruit is intertwined with a soft beeswax note.
Jancis Robinson described this wine as seductive and it certainly has an alluring element. The amphora brings a powerful weight and presence, but there is a gentle elegance to the chardonnay that gives a seriously morish element.
An atypical, energetic and captivating chardonnay.
Much like the simple approach to winemaking, this wine should be served with fresh seafood, with just a kiss of hot chilli.
$58.27AUD
Price based on case of any 15x 750ml bottles, all-inclusive of freight, taxes, duty and insurance from NZ Producer to your door in Australia. All prices based on live exchange rate.
back to top