Grey Ridge
Alchemy White Pinot Noir 2021 750ml
Grey Ridge Alchemy White Pinot Noir 2021 750ml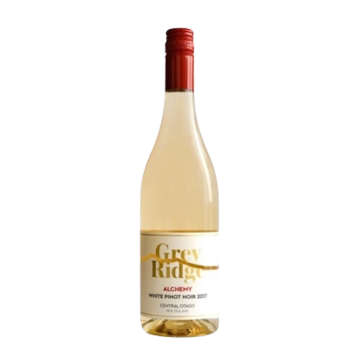 This fresh and t.asty white Pinot Noir (Blanc de Noir) has a delicate blush, but tastesnothing like a Rosé!
It has a fascinating complexity, which means it pairs well with nearly all cheeses, seafood and white meats, but is also very easy to enjoy without food, either at room temperature or slightly chilled.
The powerful aromas of stone fruits, vanilla and dried nuts and a smooth bright palate with a slightly creamy edge are a wonderuful and satisfying combination
$33.44AUD
Price based on case of any 15x 750ml bottles, all-inclusive of freight, taxes, duty and insurance from NZ Producer to your door in Australia. All prices based on live exchange rate.
back to top