Kinross Discovery Series Valli
'Central Otago' Winemakers Pick Pinot Noir 2019 750ml
Kinross Discovery Series Valli 'Central Otago' Winemakers Pick Pinot Noir 2019 750ml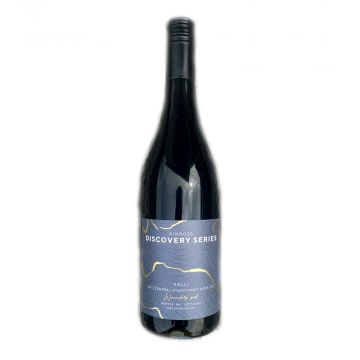 This is our second 'Discovery Series' wine, this time in collaboration with Jen Parr and Grant Taylor from Valli.
Our Discovery Series is all about sharing rare gems with you. This one is no different...
Valli's award-winning winemakers are revered across the world for their sheer brilliance at crafting single vineyard sub-regional expressions of Pinot Noir. It's their forté and we love them for it. But what if... these talented folks applied a different lens to their Pinot Noirs and showcased the highlights from each of their site in one delicious wine? It took some talking but we convinced them to flip the coin of their traditional approach and we are delighted to deliver you the results of this creation.
Exclusively crafted for Kinross Wine Club Members, take some time to enjoy this unique Valli Central Otago Pinot Noir that is like nothing yet everything, you've tasted from Valli.
Limited edition, only 2,400 bottles produced in 2019. Serial Number on the bottle.
Notes: A complex wine with a floral, mineral herbaceous nose. The palate is laden with gorgeous dark fruits - plum, raspberry and blackberry. It is dry but fluid, with soft tannins. Subtle acidity, spicy and peppery finish.
Winemakers: Jen Parr & Grant Taylor from Valli
100% Pinot Noir fruit sourced from Valli with the following blend:
30% Gibbston
39% Pisa
15% Bannockburn
16% Bendigo
Alcohol: 13.5%
$76.37AUD
Price based on case of any 15 wines, all-inclusive of freight, taxes, duty and insurance from NZ Producer to your door in Australia. All prices based on live exchange rate.
back to top