Q
Rosé 2021 750ml
New Release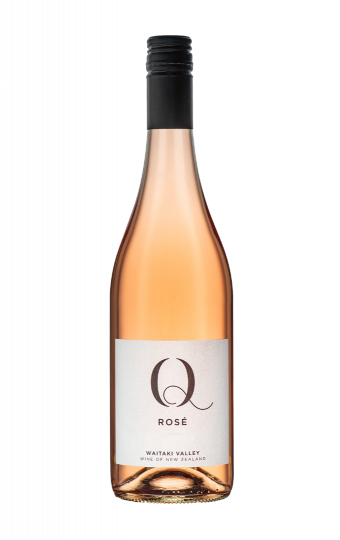 "Bright, salmon-pink with some depth, even colour throughout. The wine is softly full, with crunch; fresh aromas of raspberries, pomegranate entwined with blood orange and orange blossoms. Medium-light bodied, dry to taste, the palate is flooded with succulent red berries, blood orange and zest, orange blossom lingers to a refreshing finish. The wine possesses good fruit concentration, support by mouthwatering acidity, flows along a chalky-textured line. This is a crisp rosé with great flavour intensity of citrus and red fruit on a fine-textured palate. Match with salmon tartare and fishcakes over the next 2-3 years."
100% Pinot Noir, fermented to 13.3% alc, 2.9 g/l RS, 10% fermented in French oak barriques, aged 2 months. 130 cases produced.
@CandiceWineChat, Raymond Chan Wine Reviews
18.5+20 PTS AUG 2021
$39.01AUD
Price based on case of any 15x 750ml bottles, all-inclusive of freight, taxes, duty and insurance from NZ Producer to your door in Australia. All prices based on live exchange rate.
back to top