---
Cellar Door sales success is all about seller & customer confidence. Wine Collective Direct's smart technology instils confidence, instantly satisfying the Buyer's #1 Need: Price Certainty.
Go above & beyond with currency converted, no surprises, all-inclusive, to-door wine pricing!
Your e-Cellar Door is Open 24/7
Ever heard this from a customer: "thanks…we'll think about it and come back later". Often, this is a genuine comment from customers unable to make a decision, when they're with you in the cellar door.
WCD enables customers to easily overcome their regret of not buying at the winery. From the comfort of their car, hotel room, or even their home overseas; they can easily revisit your e-Cellar Door to complete their purchase in their own time.
Simplified to Sell More
Picture this: a totally paperless experience with confident customers buying as they taste, directly from your own e-Cellar Door.
WCD is optimized for use on your tasting room tablet, or directly on your customers phone.
No fuss pricing, no need to quote shipping, no more missed sales!
Satisfying Buyer Behaviours
Finally, a solution for mixed producer cases!
WCD fully supports & encourages producers selling full cases of their own wine, however consumers aren't always willing or able to commit to cases from each winery.
Wine tourism is as an emotional journey of discovery, unearthing new gems and sometimes forming lifelong relationships. This sensory experience fuels a desire to purchase mixed wine selections across a range of regions & wineries.
WCD is purpose built to deliver this long-time industry need.
Watch the magic of Wine Collective Direct for yourself.
Digitally optimised as a stress-free lifesaver for busy Cellar Doors, WCD's simplified shipping solution brokers & closes each sale for your tasting team - boosting confidence with every sale.

How does it work?
Using our intuitive e-cellar door setup to customise your brand feel and showcase your unique story, you can set your chosen wine sale values, volume discounts, minimum sale quantities, open delivery countries & more with WCD's multi-function management tools.
Once your e-cellar door is live you can instantly start converting sales on your tasting room devices, infinitely repeating steps 2 & 3!

---
Set up your
e-cellar door

---
Receive automatic fulfilment notifications & invoices

---
See your proceeds deposited to your account!
Repeat steps 2-3!
Keep your hard-earned revenue
This is not traditional export & distribution. As a DTC marketplace, you won't share profits with a third party.
Exports made easy
Powered by nzwinehome, our support team oversees every aspect of your customers New Zealand wine purchase, right from discovery-to-delivery.
Data directed sales success
Harnessing the aggregated power of 100 000+ detailed historic data points, we can help you reach the right audience. Click here to learn more.
Our story
Wine Collective Direct (WCD) is the culmination of thirty years IP and experience acquired by our founder Grant Rimmer.
Obsessed with understanding the drivers of buyer behaviour, Grant and his talented team developed WCD as a solution that enables Cellar Doors, and wineries own e-Commerce, to fully satisfy the bespoke purchasing needs of their international customers.
Sales success follows customer satisfaction, and that's what WCD delivers.
We're saying farewell to nzwinehome. Despite being immensely proud of NZWH's achievements, after sixteen years her original model and supporting software no longer meets the needs of craft wine producers, but more importantly it doesn't fully satisfy their customers. Retired from regular use, NZWH is now exclusively used for processing med-to-large scale wine clubs.
Wine Collective Direct is everything that nzwinehome couldn't be. Recently optimized for its original purpose, WCD is your modern mechanism to secure high value Cellar Door sales - both in the tasting room and out.
---
What does it cost?
WCD is free to join, with no monthly fees or establishment costs.
As with all sales situations, support costs are incurred during and after the sale. On behalf of wineries, WCD takes care of comprehensive customer support, compliance & credit card fees. As such, WCD incurs the sales support expenses that a winery would normally incur.
8.65% (of net wine sales proceeds) keeps your e-Cellar Door open to the world 24/7.
---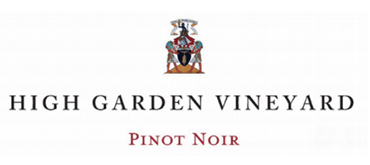 "With WCD I have found that they do what they claim to do and do it well. For us at High Garden Vineyard their service has worked very well, for our private customers in Australia, as our online store and door to door logistics service all in one. I can recommend their excellent service without hesitation."
-Robin Tedder MW, Owner, High Garden Vineyard

"[We are] very happy with the ease of using WCD. We have a QR code in the cellar door and a link from our website directly to Margrain e-Cellar Door. Also planning to send an email out to my mailing list ahead for Christmas. "

-Kate, CD Manager, Margrain Vineyard

"WCD will enable us to continue to grow our own direct to International consumer sales and increase awareness for our already popular Wine Club … with the backing of the wider wine industry this unique marketplace will no doubt generate vast consumer appeal. "
-Alison, GM, Wet Jacket Wines

"Wine Collective Directs promise of a low-risk e-commerce solution to reach a vast global consumer audience presents an attractive proposition to support us in achieving more profitable sales outcomes."

-Steve Bird, Owner, Steve Bird Wines
---
back to top