Greystone Wines
Sauvignon Blanc 2022 750ml
Greystone Wines Sauvignon Blanc 2022 750ml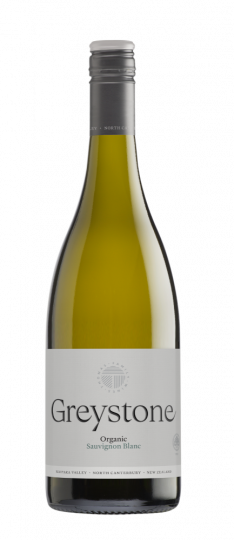 An elegant, finely balanced, richly scented bouquet with aromas of nashi pear, apple & quince combined with subtle hints of baking spice. The palette shows richness and concentration with opulent layers of autumnal fruits, white peach & golden kiwi. A long, luscious finish leads to a lingering salinity.
VITICULTURIST'S NOTES
Our Pinot Gris is grown on the flat blocks at the west of the vineyard, on windblown loess and clay soils. Here we grow two Pinot Gris clones 2/15 and 2/21, originally from Giesenheim. The 2022 growing season started cool and cloudy which led to a reduction in flowering & fruit set meaning lower than average yields. An inclement summer presented challenges throughout the growing season, however with attention to detail in the vineyards & our organic vines ability to naturally combat seasonal variation we were able to ripen the fruit evenly & harvest clean fruit showing great concentration and beautiful acidity. Fruit was harvested in the cool of the early morning to retain freshness and acidity.
WINEMAKER'S NOTES
The fruit for the 2022 vintage was harvested from two of our oldest and most established Pinot Gris blocks. Picking decisions were taken to maximise fruit expression whilst still maintaining the delicate balance between ripeness & acidity. The fruit was gently pressed with only the free run juice going to tank & a small portion being run to neutral French oak barrels. A slow cool fermentation followed to ensure a purity of fruit & then aged on yeast lees for approximately 4 months to add texture and mouth feel. Both parcels of wine were then blended together adding different layers of texture & additional complexity to the finished wine before being estate bottled here at the Greystone vineyard.
$37.07AUD
Price based on case of any 15x 750ml bottles, all-inclusive of freight, taxes, duty and insurance from NZ Producer to your door in Australia. All prices based on live exchange rate.
back to top