Tupari
Pinot Gris 2023 750ml
New Release
Tupari Pinot Gris 2023 750ml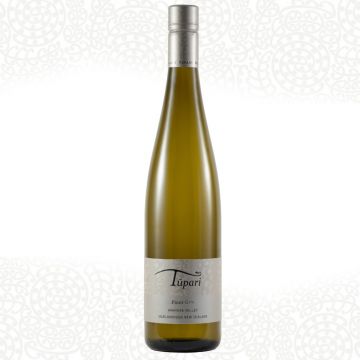 Winemaker Description
A single vineyard wine, the 2022 Tūpari Pinot Gris is dry and rich in flavour. Distinguishing pear and ginger notes with a luscious texture and a mouth filling texture make this a must-try wine.
The Naked Truth
A ray of sunshine in a glass, this unique little wine smells like pear drops and sits on the tongue like honey. The refreshing, crisp finish balances the richness perfectly.
Enjoy with
Our Pinot Gris is full-bodied with rich pear notes and so it compliments seafood and white meat dishes along with light pasta dishes such as this Chicken and Scamorza pasta dish we paired with our Tūpari Pinot Gris.
$31.33AUD
Price based on case of any 15x 750ml bottles, all-inclusive of freight, taxes, duty and insurance from NZ Producer to your door in Australia. All prices based on live exchange rate.
back to top