Neudorf
Rosie's Block Moutere Albarino 2023 750ml
Neudorf Rosie's Block Moutere Albarino 2023 750ml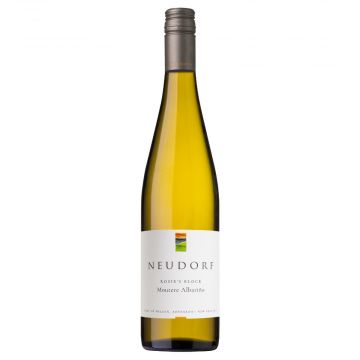 Organically Certified BioGro 5438 | Moutere Clay Gravels | Single Vineyard | Low Cropping | Hand Harvested | Wild Ferment | Unfined | Vegan | Solar Powered Winery | Lightweight Glass Bottle
Mouth-wateringly irresistible.
Summer in the bottle, toes in the water.
A vibrant bouquet of lime and sea salt which is equally reflected on the palate and bound with crystalline acidity resulting in a beautifully savoury example of Albariño. Notes of oyster shell minerality and freshly cut fennel bulb are wrapped in a nostalgic, hazy summer embrace.
There is lovely shape to this wine, it's elegant and fulfilling. This Albariño oozes grace.
Nelson is Australasia's largest fishing port and the region has a similarly moderate maritime climate. We decided to plant a trial block several years ago and have since planted more. Once it was considered a wine to be drunk early but the modern take on Albariño allows you to cellar it comfortably. To say this would be a match with the freshest seafood is an understatement – drink with freshly shucked oysters, garlic steamed mussels or kingfish sashimi.
$40.96AUD
Price based on case of any 15x 750ml bottles, all-inclusive of freight, taxes, duty and insurance from NZ Producer to your door in Australia. All prices based on live exchange rate.
back to top