Moko Hills
Kakano Pinot Noir 2021 750ml
Moko Hills Kakano Pinot Noir 2021 750ml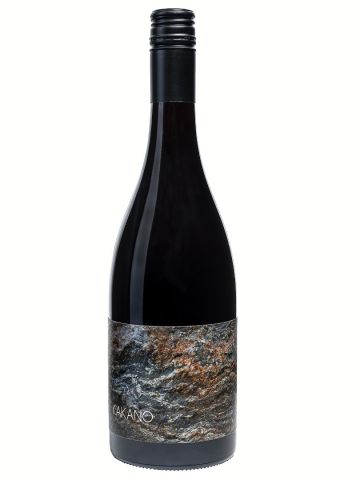 Kakano
1. (noun) colour. 2. (noun) grain (in wood, greenstone, etc.). 3. (noun) texture. 4. (noun) texture (music).
Where the Moko Hills label is about place and identity, Kakano is the subjective interpretation of the texture that creates Moko Hills. A creative outlet, focusing on the textural experience of the drinker.
Labels were designed with the care and direction of Emma Holder. Artwork was created by Nature itself – textural components of Moko Hills photographed through Donald's eye, matched specifically to present the interpretation of the wine within.
Vintage
An unsettled spring meant a slow start and gradual awakening in the vineyard and surrounding hills. After warmer temps mid-November, the predictably unpredictable Central Otago climate brought low snowfall, with inclement weather continuing into flowering. The vines set with small berries on compact bunches bringing great wine concentration and structure. There was a good amount of rain in January which helped spur good growth and healthy canopies. It then dried out for the balance of the season, aided by howling windstorms through late March and April. We picked the crop, at optimal ripeness and disease free, in the first two weeks of April.
Winemaking
The fruit came from a single Pinot Noir clone - Abel. 100% whole bunch and fermented with natural yeast. Gentle winemaking techniques were used to avoid excessive extraction. 23 days on skin, pressed to 100% old French oak barrels. 12 months in barrel, and allowed to undergo malolactic fermentation naturally in spring, before being racked and allowed to naturally settle and integrate in tank. Unfined and unfiltered.
$51.40AUD
Price based on case of any 15x 750ml bottles, all-inclusive of freight, taxes, duty and insurance from NZ Producer to your door in Australia. All prices based on live exchange rate.
back to top