River-T Wines
Rosé 2023 750ml
River-T Wines Rosé 2023 750ml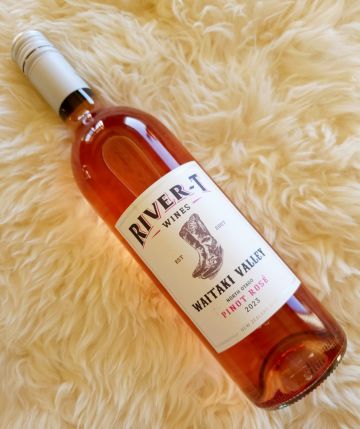 Introducing the captivating River-T Rose 2023 - a wine that encapsulates the vibrancy and spirit of our terroir in every delicate sip.
Crafted from our Pinot Noir grapes, the River-T Rose embodies the spirit of the season. Whether enjoyed on a sun-soaked day or shared in the company of loved ones, this vintage is an invitation to revel in the beauty of life's simple pleasures.
In the glass, the River-T Rose shines with a pale pink hue, reminiscent of a soft sunrise over our vineyard. Aromas of freshly picked strawberries and summer blossoms intertwine, inviting you into a world of sensory delight.
On the palate, experience a symphony of flavours that dance across your taste buds. Juicy watermalon notes mingle with a hint of citrus, creating the perfect combination that is refreshing and indulgent. The wines balanced acidity adds a touch of liveliness, while a subtle minerality lingers ont he finish, leaving you with a craving for more.
Our 2022 Rose sold out in record speed and our 2023 vintage is following fast - be sure you don't miss out!
$42.68AUD
Price based on case of any 15x 750ml bottles, all-inclusive of freight, taxes, duty and insurance from NZ Producer to your door in Australia. All prices based on live exchange rate.
back to top