River-T Wines
Chardonnay 2020 750ml
River-T Wines Chardonnay 2020 750ml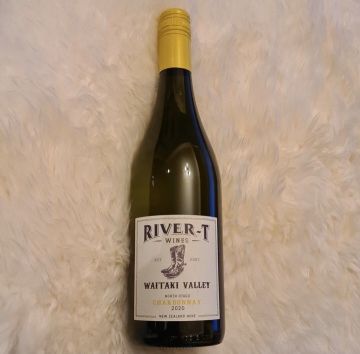 Introducing the exceptional River-T Chardonnay 2020 - a masterpiece that embodies the essence of our terrior and the artistry of winemaking.
The acidity , freshness, length of flavour and pure energy of this Chardonnay is truely unraveling. In the glass, the River-T Chardonnay reveals a harmonious golden hue. Aromas of fresh white peach, vanilla spice and a gentle touch of oak, beckon you to explore further. On the palate, experience the symphony of these flavours that unfold with each sip.
Crafted with meticulous care and an unwavering commitment to quality, the River-T Chardonnay 2020 stands as a testament to the expertise of our team. This vintage is an invitation to indulge in a wine that captures the terriors grace and complexity, and embodies the beauty of our region in liquid form.
$65.53AUD
Price based on case of any 15x 750ml bottles, all-inclusive of freight, taxes, duty and insurance from NZ Producer to your door in Australia. All prices based on live exchange rate.
back to top