River-T Wines
Riesling 2022 750ml
River-T Wines Riesling 2022 750ml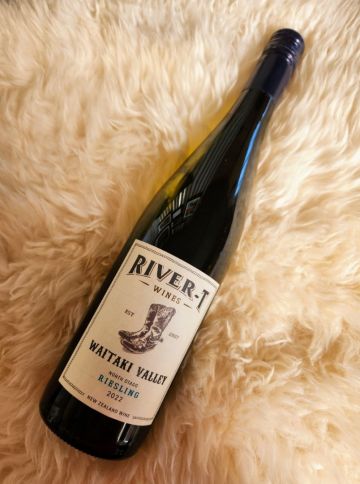 Introducing the exquisite River-T Riesling 2022. Crafted with meticulous care and dedication to excellence, this vintage is a true reflection of the harmony between nature and craftsmanship.
In the glass, the River-T Riesling 2022 shows a pale and inviting brilliance, setting the stage for a sensory adventure. Aromas of freshly squeezed lime, the crisp essence of nectarine, and a delivate hint of honey create aromas that are both refreshing and indulgent.
On the palate, prepare to be enchanted by flavours that dance across your taste buds. The juicy notes of nectarine and zesty fresh lime are beautifully balanced, creating a harmonious interplay of fruit and acidity. The wines off-dry style imparts a touch of sweetness that perfectly compliments the crisp minerality, leading to a finish that lingers with grace.
$38.83AUD
Price based on case of any 15x 750ml bottles, all-inclusive of freight, taxes, duty and insurance from NZ Producer to your door in Australia. All prices based on live exchange rate.
back to top