River-T Wines
Pinot Gris 2023 750ml
River-T Wines Pinot Gris 2023 750ml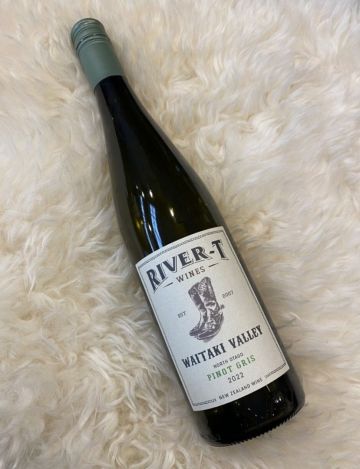 Dicover the beloved River-T Pinot Gris 2023 - a wine that captures the hearts of wine enthusiasts far and wide. Renowned for its popularity, this vinetage will indulge your senses with enticing aromas of tropical fruits, the delicate sweetness of white peach, and the subtle allure of crystallized ginger. With each sip, you'll experience a rich and textural palate that unveils layers of fruity complexity, enveloping your taste buds in a symphony of flavours.
Crafted in an off-dry style that perfectly marries sweetness with structure, the River-T Pinot Gris 2023 is a hot favourite within our cellar door. The lasting flavours of this wine linger gracefully, leaving an impression that's as vibrant as the wine itself.
Join the countless enthusiasts who have fallen in love with the River-T Pinot Gris. Whether enjoyed on it sown or paired with your favourite dish, this vintage promises a sensorial adventure that embodies the very essence of our terroir.
$38.88AUD
Price based on case of any 15x 750ml bottles, all-inclusive of freight, taxes, duty and insurance from NZ Producer to your door in Australia. All prices based on live exchange rate.
back to top