Mischief With Wine
Mischief With Wine gets back to the fun, the journey and the joy of making and drinking great wine!
So what if a little Mischief happen along the way!!
Mischief with Wine is a bunch (see what I did there) of misfits, who decided that wine should be made to be enjoyed, with friends, with food or just for the sheer pleasure of it. We have a heap of fun making these wines, bringing together a cheeky selection that can be consumed any place, any time, with anyone. For Mischief with Wine, this is what it's all about, enjoyment: pure and simple.

. . . and Mischief.

A little bit about who we are...
Adam: One half of Mischief's winemaking team, Adam's 10+ years in the corporate world of wine, has him bursting at the seams, to break out and explore everything the industry and this region has to offer. Along with Anna, Adam's main job is to ensure that if you're up to mischief, then you'll definitely have a smashable glass of wine in hand.

Anna: Anna is the creative brains and the other half of the winemaking team here at Mischief. Also, our social media director, she has a flair for all things artistic, especially after a couple of cheeky Mischief vinos. You'll find her handiwork in all things Mischief, from the wines right through to this website.

Pippin: Lets be honest. Pippin is the boss, she may be the smallest member of the Mischief team but she definitely runs the show and gets up to the most mischief along the way. She also has four legs and is a Blue Heeler cross.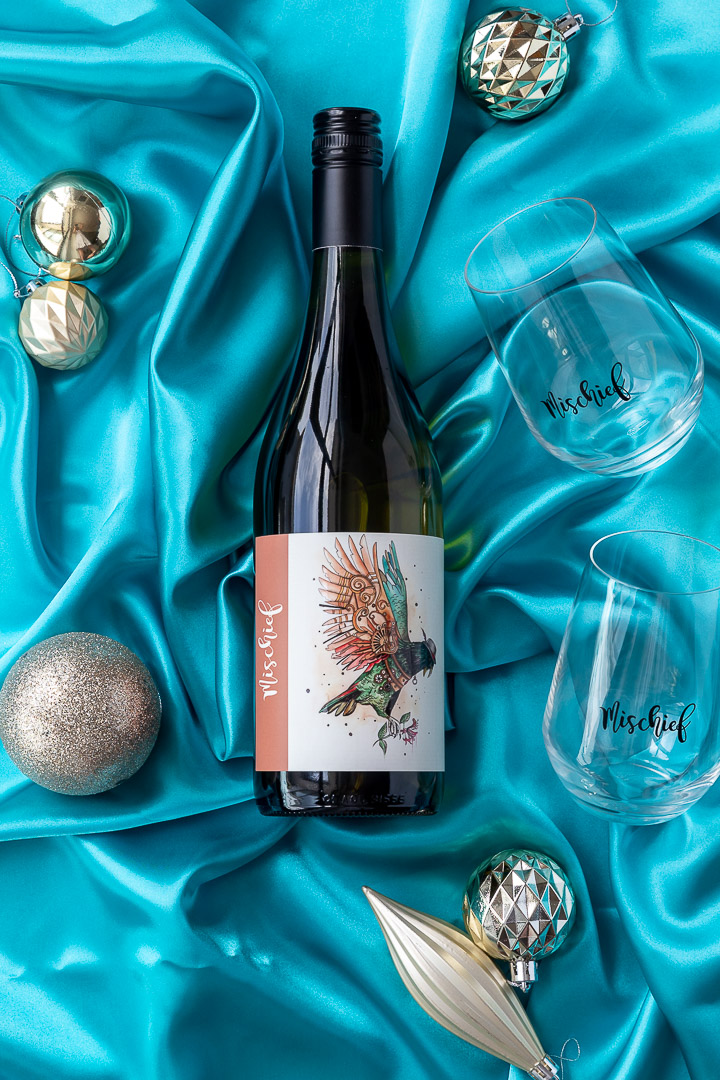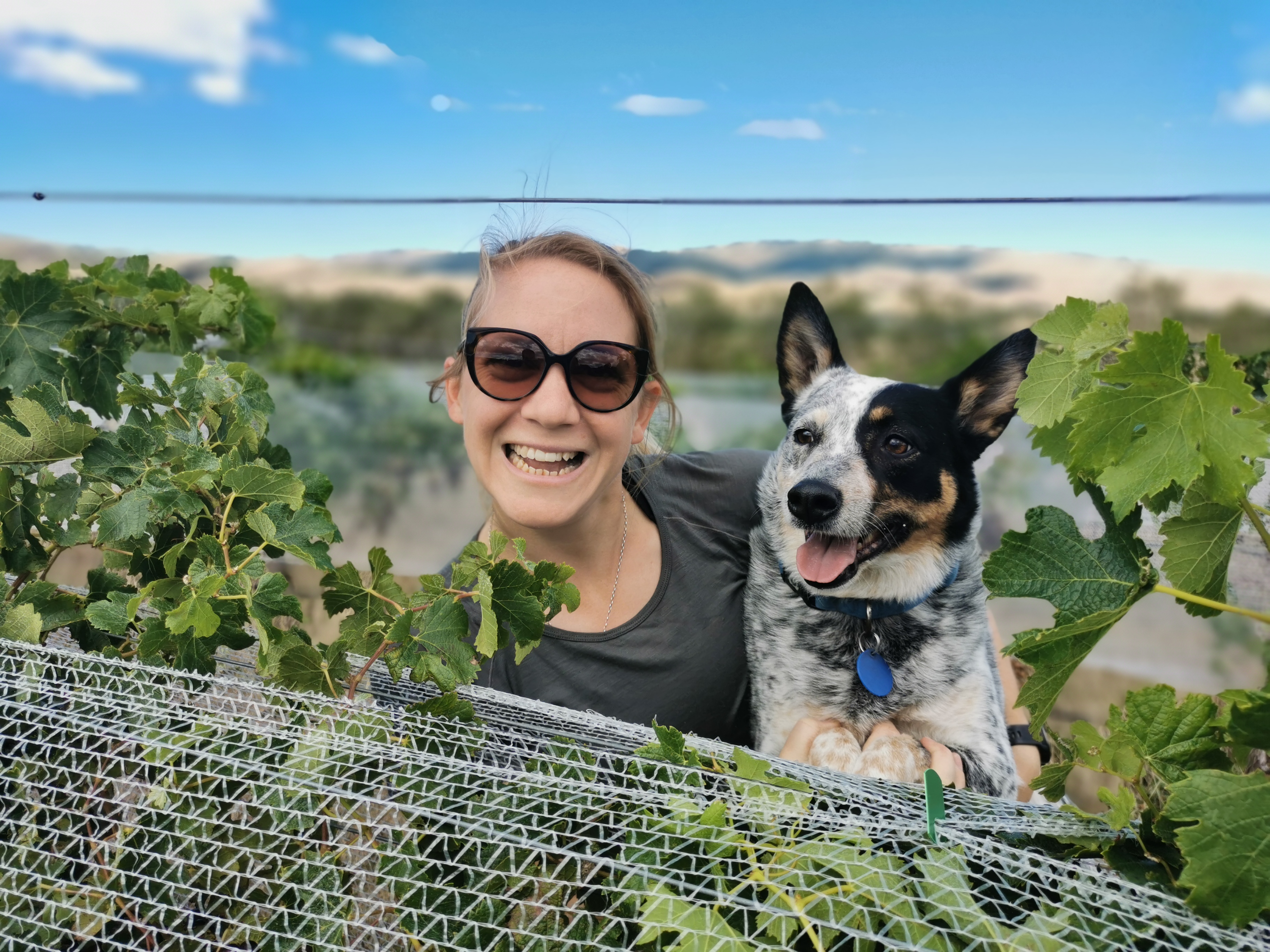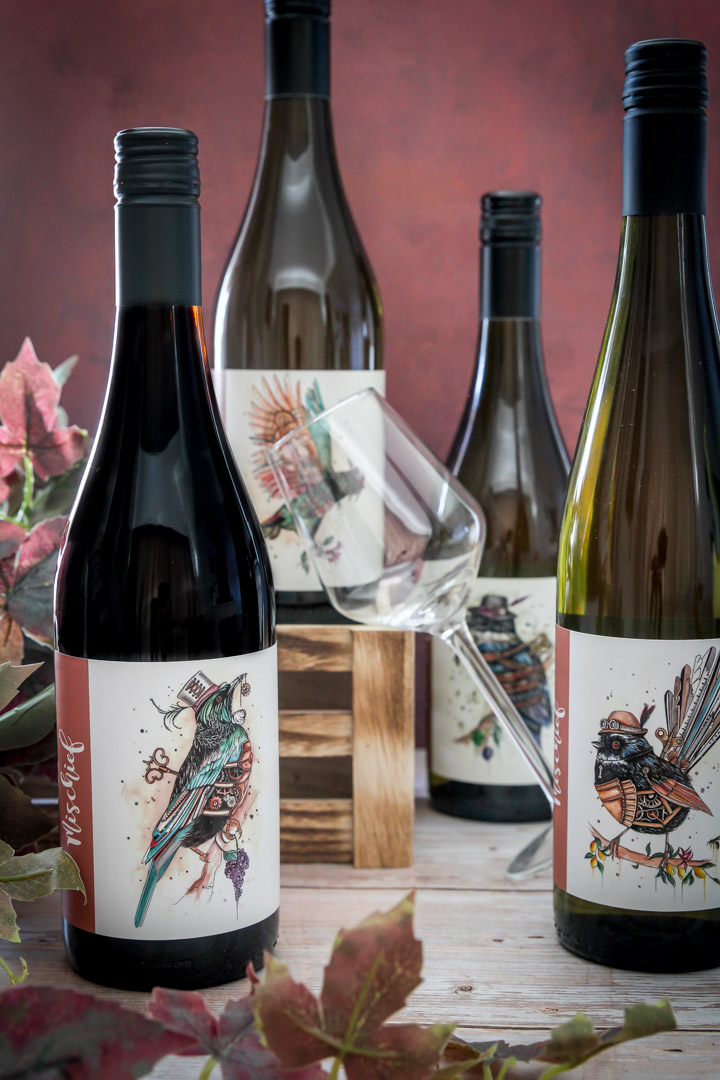 Reviews
Mischief Waipara Pinot Gris 2021
Beautifully fruited and brightly expressed, the wine shows apricot, Nashi pear, rockmelon and floral aromas on the nose, leading to a delectably appealing palate that's juicy and lingering. Gorgeously styled and silky to the finish.
93 points / 5 Stars
Sam Kim MW - Wine Orbit
Mischief Waipara Riesling 2021
Youthfully charming and elegantly fragrant, the bouquet shows Gala apple, fresh fig, kaffir lime and a hint of spice notes, followed by a finely focused palate delivering whispering sweetness and vibrant acidity. Wonderfully structured and refined with a lengthy linear finish. Style: Off-dry.
94 points / 5 Stars
Sam Kim MW - Wine Orbit
Mischief Waipara Sauvignon Blanc 2021
Upfront and delightfully expressed with apricot, rockmelon, crunchy apple and lemon zest aromas, it's juicy and lively with excellent mid-palate weight and fruit intensity. It's flavoursome and lingering with plenty of tasty flavours.
91 points / 4.5 Stars
Sam Kim MW - Wine Orbit
back to top