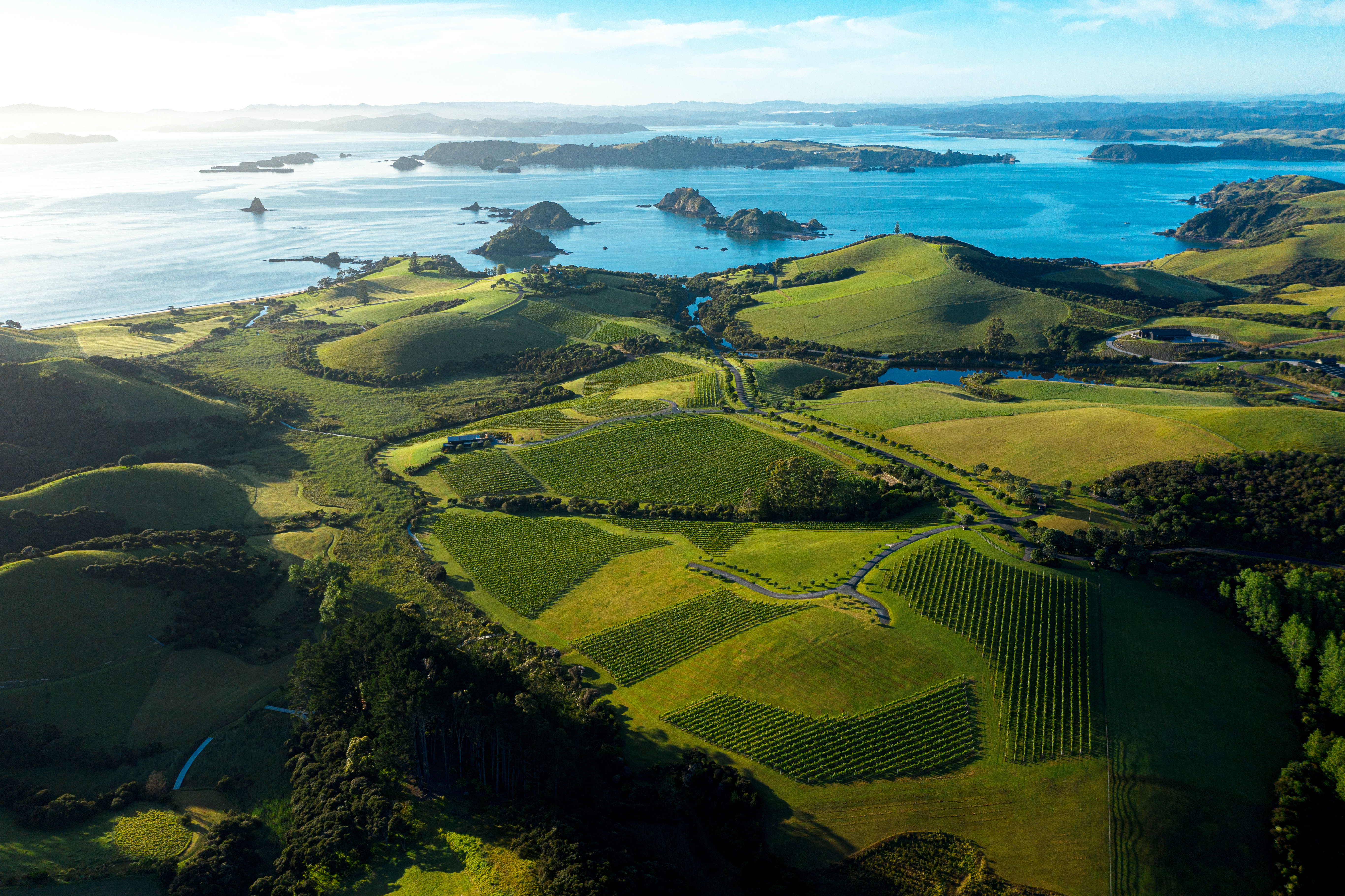 Welcome to The Landing Wines e-cellar door
Warmed by Northland's long summers, dried by the sea breeze and nurtured in ancient clay and sandstone soils, The Landing Winery produces beautifully crafted wines, full of tropical fruit notes and complex mineral characteristics.
In 2007, the first Syrah and Chardonnay vines were planted at The Landing, producing our first vintage in 2010. Since then, Sangiovese, Pinot Gris, Montepulciano, Malbec, Cabernet Franc and Merlot have been added.
Northland is one of the rising stars of New Zealand wine-growing, with a warm and sometimes frisky coastal climate that The Landing's winemaker Ben Byrne believes can produce wines to compete with the best in the world. "Many of the best Old World vintages come from variable climates and marginal sites where the vines have to work a little harder," he says.

The Landing's vineyard is sited in a protective cradle of hills, enjoying a sheltered aspect. Through the long, balmy days of summer, sea breezes off Rangihoua Bay keep the vines dry as their roots tunnel deep into the undulating clay and sandstone soils for groundwater, drawing up minerals that give our wines complexity.
The best place to experience The Landing Wines is, of course, at The Landing's own winery, which opened in 2019. Designed by Cheshire Architects, the simple, graceful building takes a cue from traditional Māori architectural forms, with a welcoming porch entrance and peaked roof.

All our grapes are pressed, fermented, and barrel-aged on-site. Our tasting room cellar door is open and available for small-group visits by prior arrangement. For guests staying at The Landing, there is the opportunity to secure "en primeur" sales of new vintages from the barrel.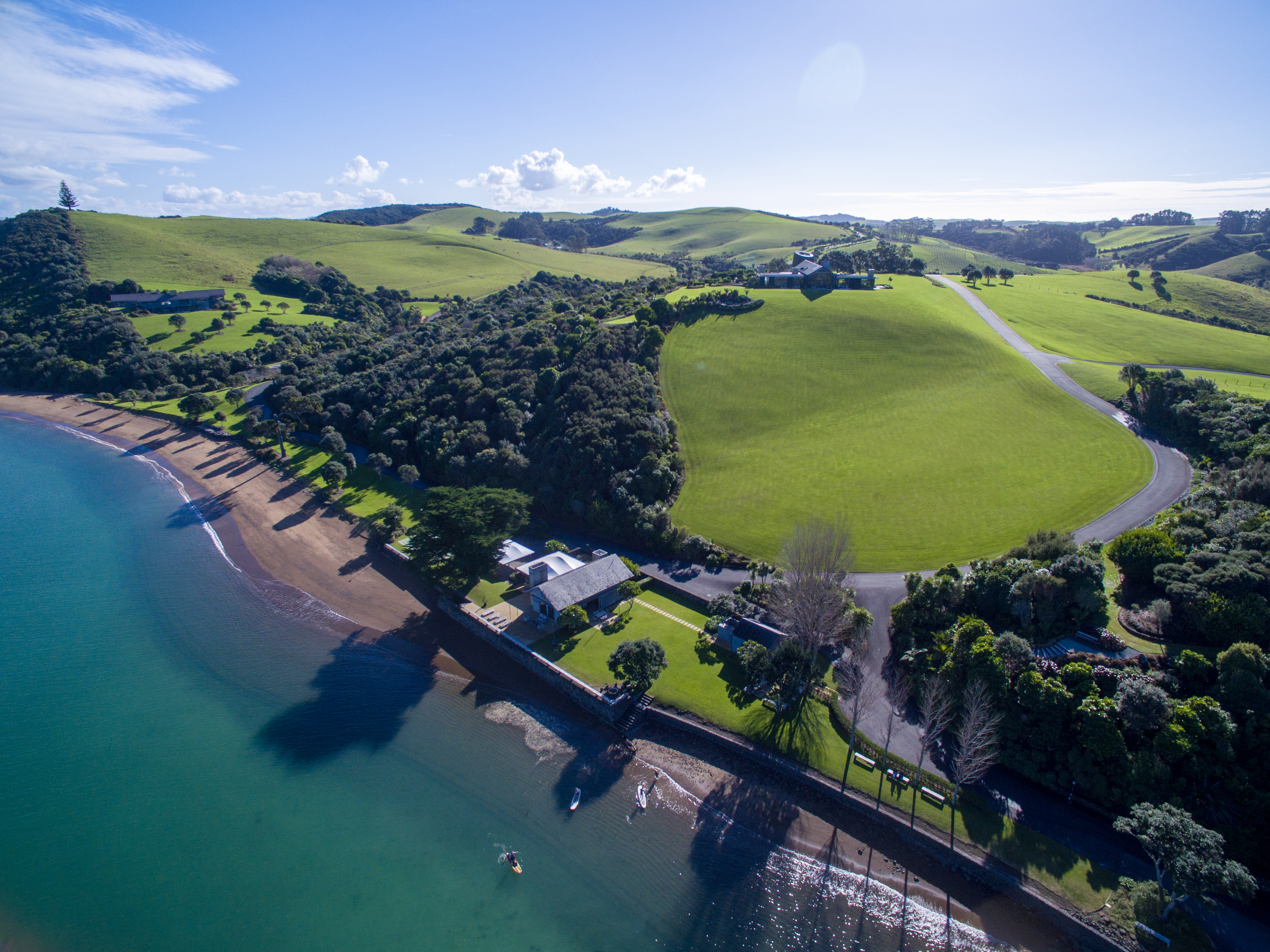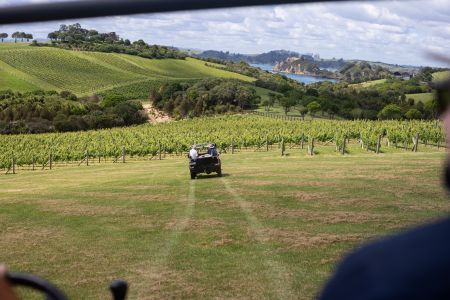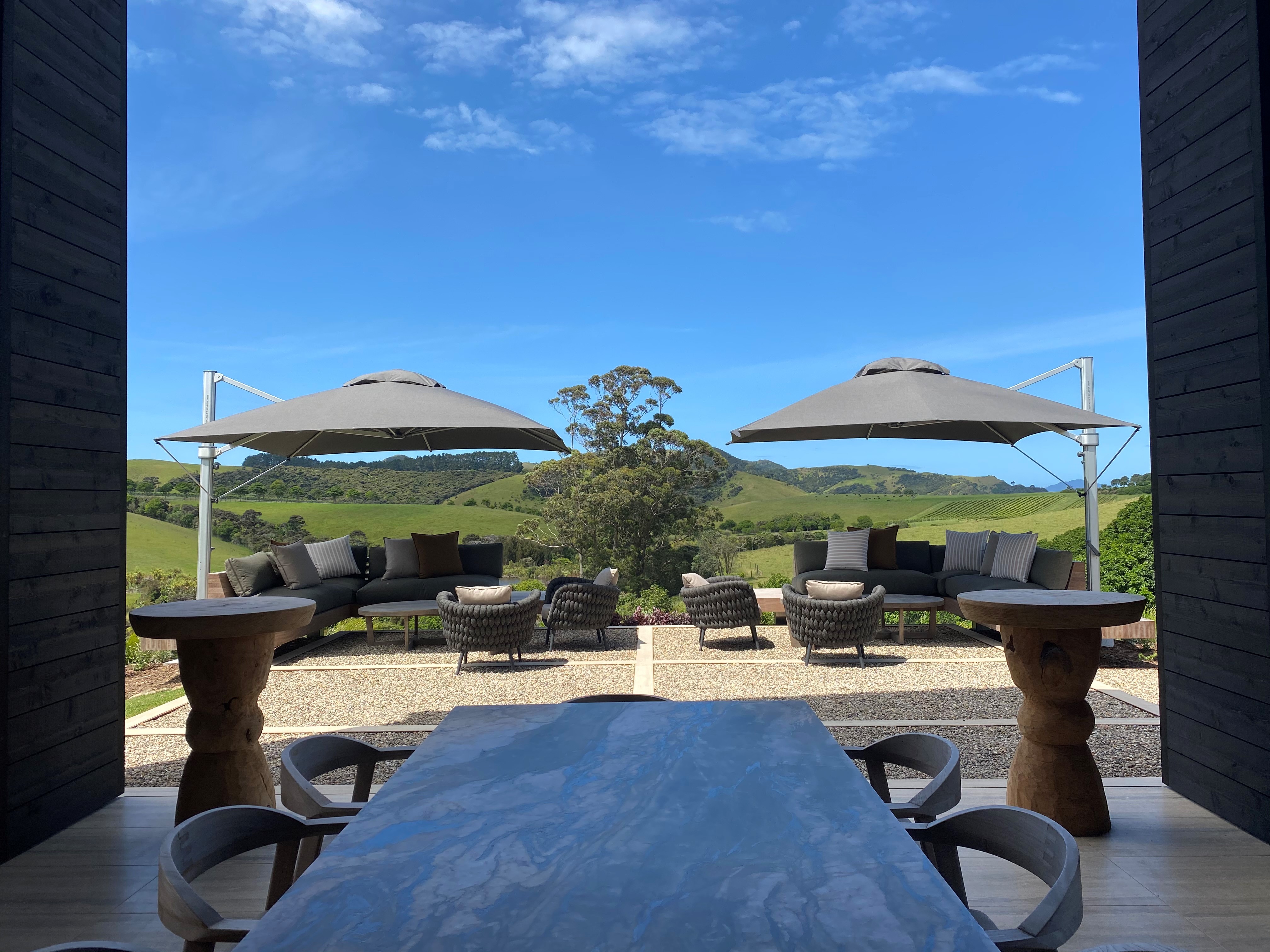 Reviews
The Landing Chardonnay 2020
Shiny bright lemon-gold in colour, medium viscosity (legs.) The nose is intense & layered with citrus, peach & apricot fruit aromas underpinned with nutty spicy oak notes. On the palate there are ripe stone-fruit flavours, juicy green apple acidity & complex silky / creamy / grippy textures. A gorgeous wine with lots of aging potential. Excellent.
-John Barlett
back to top