m.a.u wines
The m.a.u in m.a.u. wines stand for Marc Alexander Udy. After almost 20 years making wines in New Zealand, Australia and Burgundy I started my own brand, with the 2021 harvest.

We are a very small, family-owned winery located in Clevedon, Auckland. We run an 2ha organic vineyard planted predominantly in Merlot with smaller plantings of Malbec and Cab Franc. Off this vineyard we make a rose and Bordeaux Field Blend.
We also bring to our Auckland winery small parcels of incredible Chardonnay and Pinot Noir off the highly regarded Cowley Vineyard, situated on Marlborough's Southern Clay's.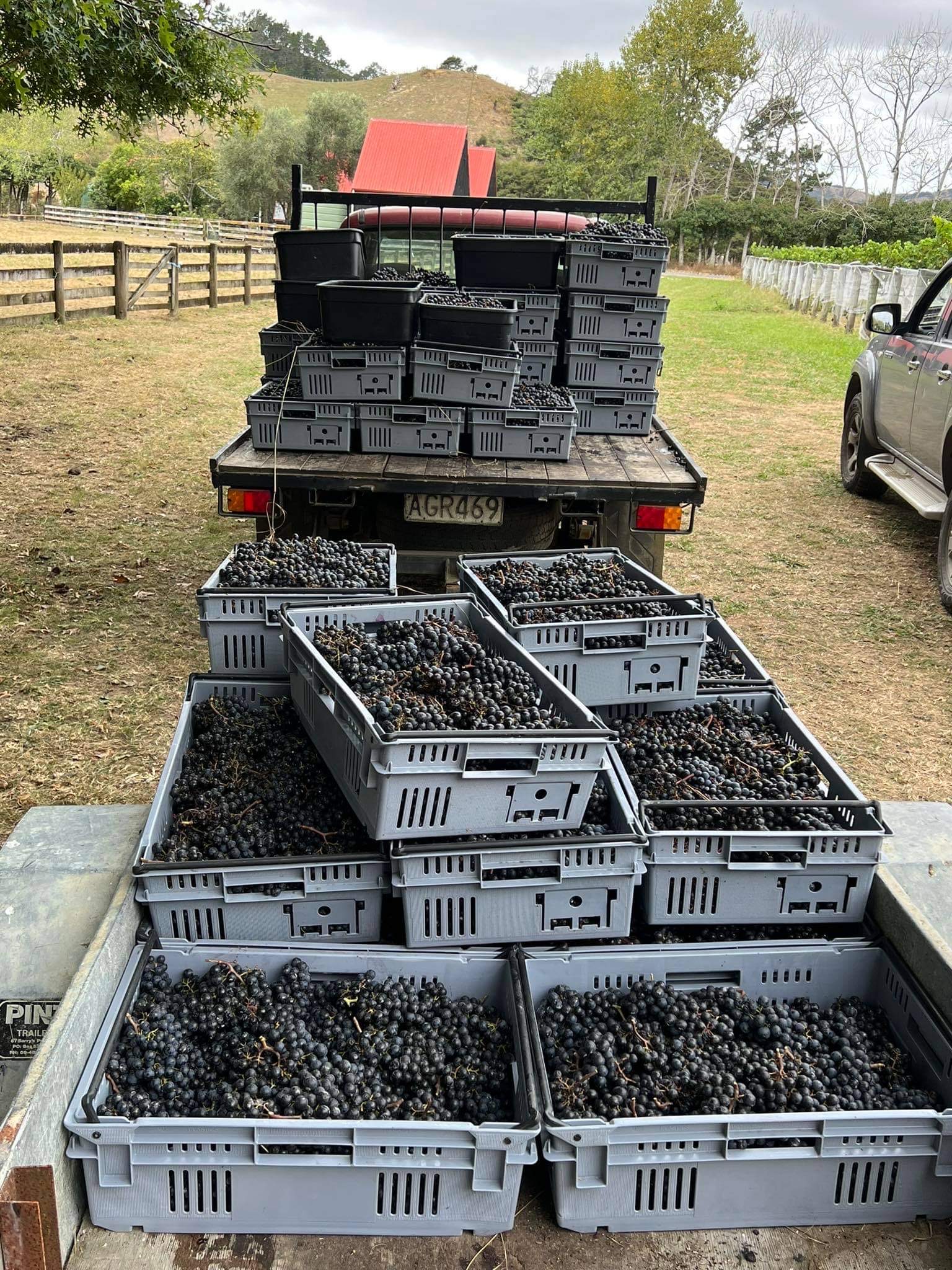 Reviews
MAU Wines The Basket Case Chardonnay 2021, Southern Clays, Marlborough
Aromas and flavours of fresh peaches and ripe citrus, red apple and a fine lees complexity. Oak layers in a baking spice and gentle toasted barrel quality. Delicious on the palate with a coarse-silk texture, near full-bodied mouthfeel and flavours of citrus and yellow stone fruits. A layer of barrel spice combined with lees and acidity make for a textured and flavourful wine. Well made with a decent length and complexity. Best drinking from the day of purchase through 2027. Excellent- 94 points
MAU Wines The Basket Case Field Blend Red Wine 2021, Clevedon
A true field blend bouquet with aromas of myriad red berries and violets, layers of baked nut and a gentle touch of French oak showing clove and vanilla scents. Dry on the palate with medium+ weight and intensity, flavours of plums and black berry fruits then more violets and clay soil flavours. Firm textures from tannins and acidity offer this wine ageing attributes backed up by core red berry fruit flavours that reflect the bouquet. A lovely example best enjoyed with higher protein foods. Ideal drinking window from 2024 through 2030. Premium 92 Points
MAU Wines The Basket Case Pinot Noir 2021, Southern Clays, Marlborough
Bright, varietal and fresh bouquet with scents of black cherry and boysenberry, plums and a mix of spices from fruit and some wood. On the palate a dry wine with layers of spiced red berry fruits and cherry flesh, with a fine savoury dried herb quality. Moderate complexity and length which I expect will lengthen as the wine matures more in your cellar. Best drinking from early 2024 through 2030. Premium 92 Points
back to top