Welcome to de la terre winery – Hawke's Bay's only earth brick winery.
We are situated on the Napier-Taihape Road, a relaxing 20 minute drive from Taradale or Hastings through scenic pastureland.
We are a small family-run business, owned and operated by Tony and Kaye Prichard, and Gracie, the Winery Dog (our self-appointed Welcoming Committee).
We produce small volumes of high quality wines with the emphasis on elegance, texture and balance. We have a quirky mix of grape varieties which allows us to create a full range of wine styles from Methode Traditionnelle Blanc de Blancs, simple and complex white wines, a selection of lesser known (in New Zealand) red grape varieties, through to a Sauternes-style Noble Viognier.
The name 'de la terre' literally meaning 'of the earth', is a reference to both the vineyard soils and the earth brick construction used for our the winery and cellar door.
de la terre wines have their own 'signature' – full-flavoured with elegant and balanced mouthfeel and a touch of complexity. In most cases, the wines are slightly outside what would be regarded as the mainstream style for the varieties. Food and wine matching is a particular focus – our wine style is designed to provide elegant balanced wines to accompany food.
Our hand-crafted approach goes right through the winemaking process – from hand-picking all the fruit, through gentle handling at the winery using traditional winemaking techniques. Nothing is rushed and with the emphasis on minimal handling, every effort is made to retain the integrity and concentration of the fruit and our unique terroir. The wines are a fusion of high-tech winemaking knowledge with traditional hands-on winemaking methods in the cellar.
We bottle all our wines on site, every bottle is hand labelled and the Reserve wines are individually numbered.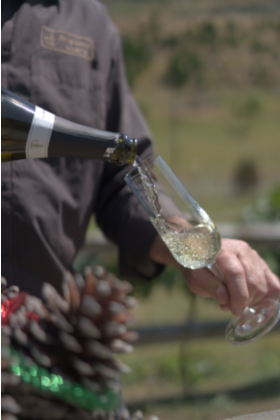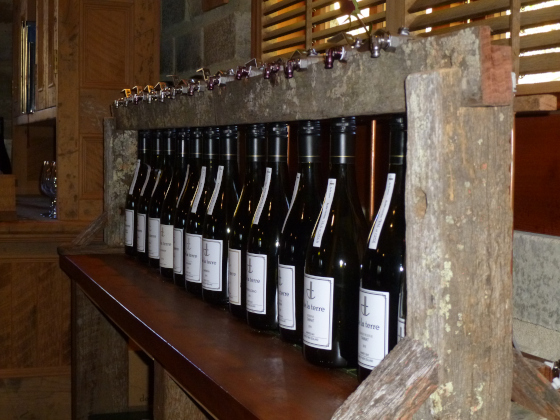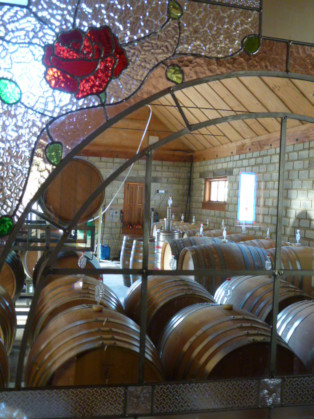 back to top