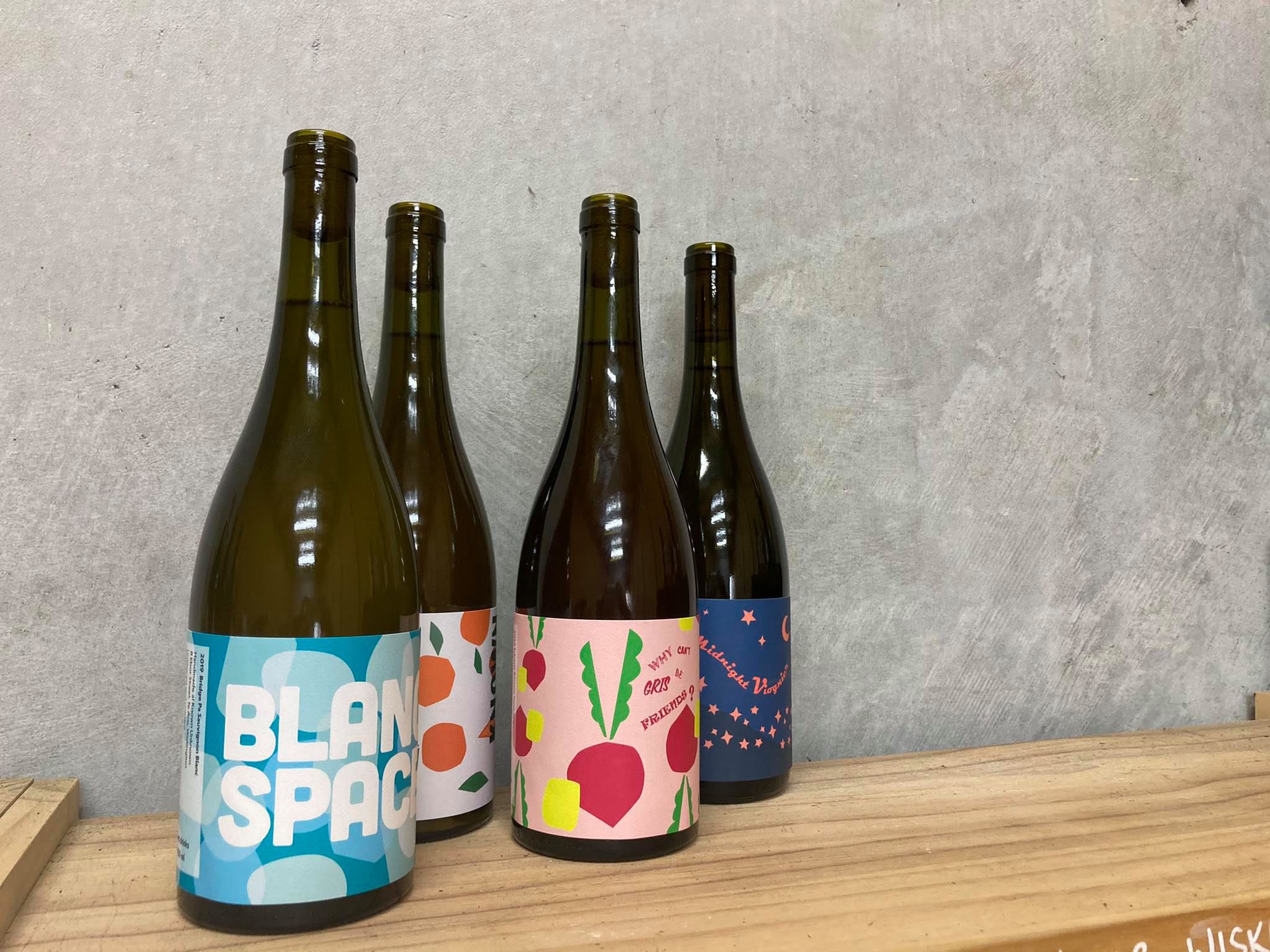 Welcome to the Known Unknown international cellar door
We make fruit-forward, fun, bright and expressive wine in our urban winery in New Plymouth, Taranaki.
Known Unknown is the evolution of Te Aro Wine.
In 2021 we moved our family and the physical winery from Te Aro, Wellington, to Taranaki and are now Known Unknown! Our new name "Known Unknown" expresses our fascination with the alchemy of winemaking, how we have refined our practice and how much still we don't know.
We are an urban winery, making fun, bright, fruit-forward natural and lo-fi wines and ciders in central New Plymouth.
Reviews
2021 Pink Robots
"A sparkling wine made with Chardonnay and Syrah fruit showcasing aromas and flavours of red melon and strawberry, wild cherries and forest berries. On the palate there a fine bubble with a whisper of autolyssis, medium+ acidity and core red berry fruit flavours. A moment of giner and wild flowers on the finish. Balanced, effervescent and ready to drink from 2022 through 2024."
90 Points
Cameron Douglas MS
2022 Flamingo
"Crafted from organic merlot and cabernet franc grapes grown in the iron-rich 'red gravels' of Hawke's Bay's Bridge Pa wine region and like a true flamingo, it does not care at all for hiding in the background oh no. It's out there in all its burnished, russety, rose gold gloriousness. Bold, bursting with red apple, raspberry and racy acidity at its core, this is an upfront, deliciously rich, dry style with pluck, personality and a lacing of minerality on the finish. Which lasts forever."

Yvonne Lorkin

2021 Maraekakaho Gamay
"Natural, distinctive, bold, fruity and enticing bouquet. Dark red skinned fruits with plum then black currant, some dark cherry then cola. On the palate a dry wine with flavours that reflect the bouquet, some fine tannins with a natural herbaceous and ginger quality. Moderate acidity with a saline and salivating quality. Balanced and ready to drink from 2022 through 2024."
90 Points
Cameron Douglas MS
back to top