Te Mata Estate Winery
Te Mata Estate was established in 1896, specialising in high-quality wines of classical style. Every step in the production of our wines is undertaken by us, from grape growing and pruning through to winemaking and bottling.
Hawke's Bay is a very special place for making wine. Its range of slopes, plains and climatic differences, coupled with low humidity and ample ultra-violet light, give winemakers a comprehensive toolkit to showcase their skills. Soils are young and derived from the gravels, silt and sands left behind as the three main rivers of Hawke's Bay changed course over thousands of years.
Over the last forty years Te Mata Estate has established an internationally-recognised array of red and white wines including Coleraine, Awatea, Bullnose Syrah, Elston Chardonnay, Cape Crest Sauvignon Blanc, Zara Viognier and, released in 2018, Alma Pinot Noir.
In 2012, Te Mata Estate launched Estate Vineyards - a collection of six varietally-designated wines; Cabernets/ Merlot, Syrah, Gamay Noir, Chardonnay and Sauvignon Blanc, with Pinot Noir introduced in 2019. The Estate Vineyards wines are produced exclusively from Te Mata Estate's own vineyards and represent the best qualities of their variety, vintage, and Hawke's Bay origin.
Today, Te Mata Estate is recognized as one of New Zealand's most prestigious wine producers, making nearly 40,000 cases a year of premium wine and exporting to over 42 countries.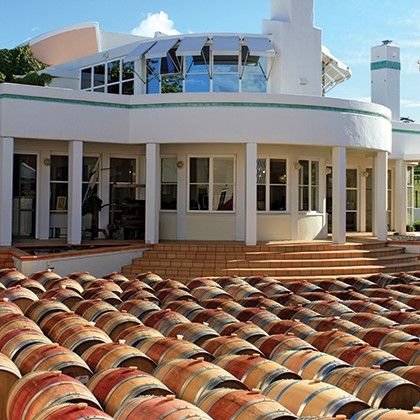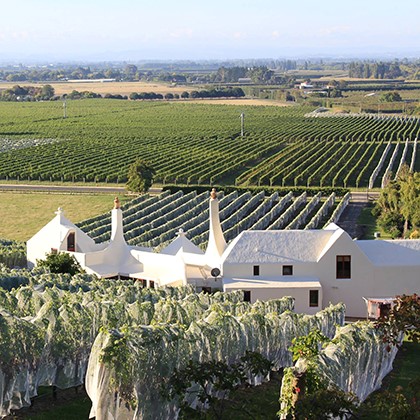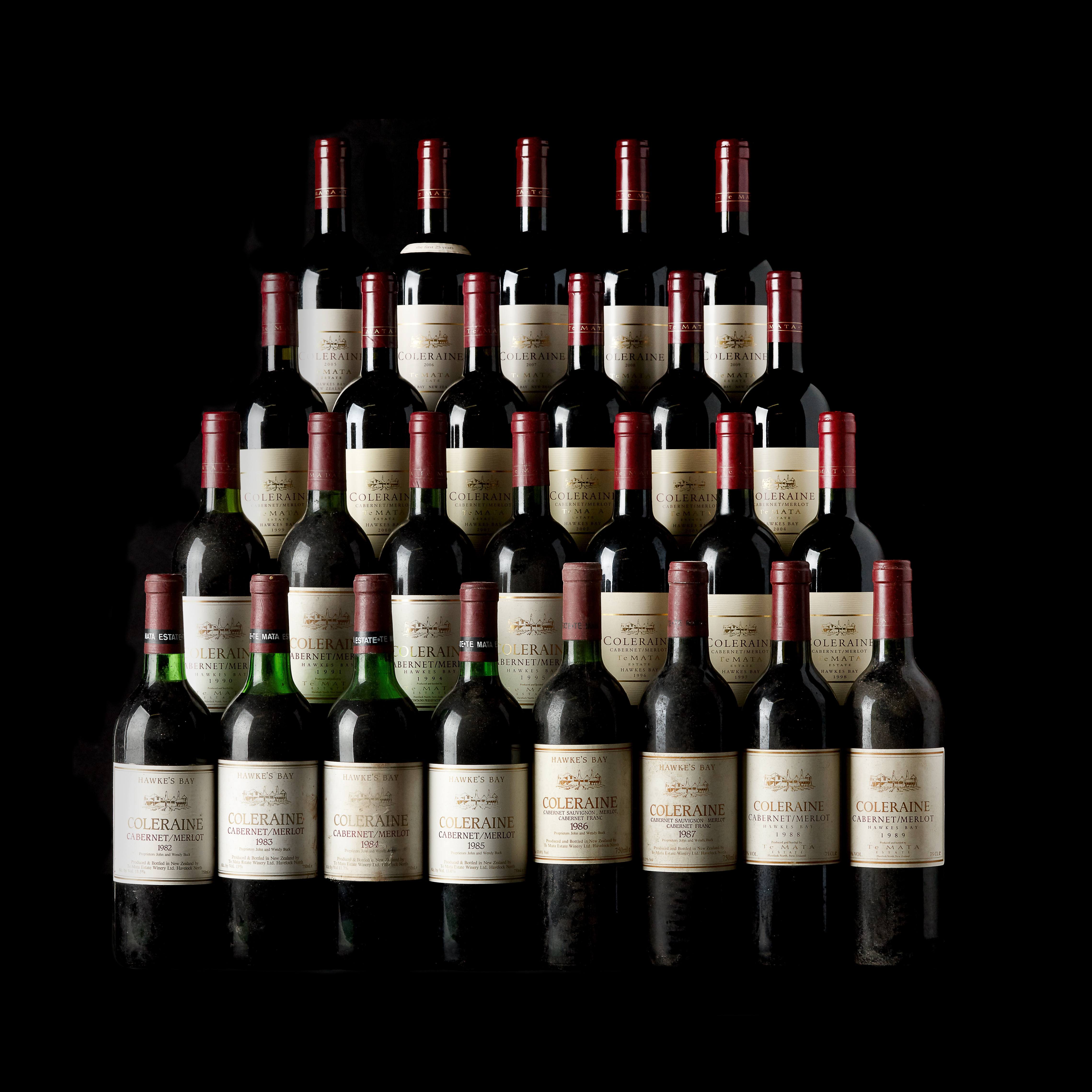 Reviews
Coleraine '21
98 Points ★★★★★
Wine Advocate, Erin Larkin , September 2023
'The 2021 Coleraine is a superstar. It's the
best I recall seeing on release in recent
years, a total 'pleasure-dome' situation.
Tea tree, oyster shell, lavender, black tea
and tobacco leaf burst from the glass.
Seamless, polished tannins grace the
palate. There is texturally more silk to
the tannins here than the Awatea tasted
beside this (another great wine, for what
it's worth). There are notes of creamy
red fruits, cassis and bramble, Asian five
spice, black cherry and graphite/mineral
skein. The persistence of flavor here is
extraordinary; it's detailed and nuanced
but insistent in the mouth.
I buy this every year, regardless of conditions, and this year I am very smug about that.'
'A Superstar.'
Awatea Cabernets/Merlot '19
96 Points ★★★★★
CamDouglas.com, February 2021
Very youthful and concentrated with dark berries and clove vanilla oak, smoky and forward, varietal and urgent. Great wine - young and needs time, but has power and muscle I have not really noticed before. Spicy plums and dark berries, black berry and black currant.
Firm tannins and acidity, youthful, focused,
high energy and very exciting.'
Bullnose Syrah '19
98 Points ★★★★★
Wine Orbit, Sam Kim, February 2021
'The wine exhibits a great degree of
elegance as well as opulence and gutsy
substance. The sweetly fragrant bouquet
shows Black Doris plum, violet, cedar and
game characters with a touch of pepper
spice. It's weighty and sumptuous on the
palate displaying awesome fruit purity
and silky mouthfeel, wonderfully framed
by loads of polished tannins.
A stunning rendition of the variety.'
back to top