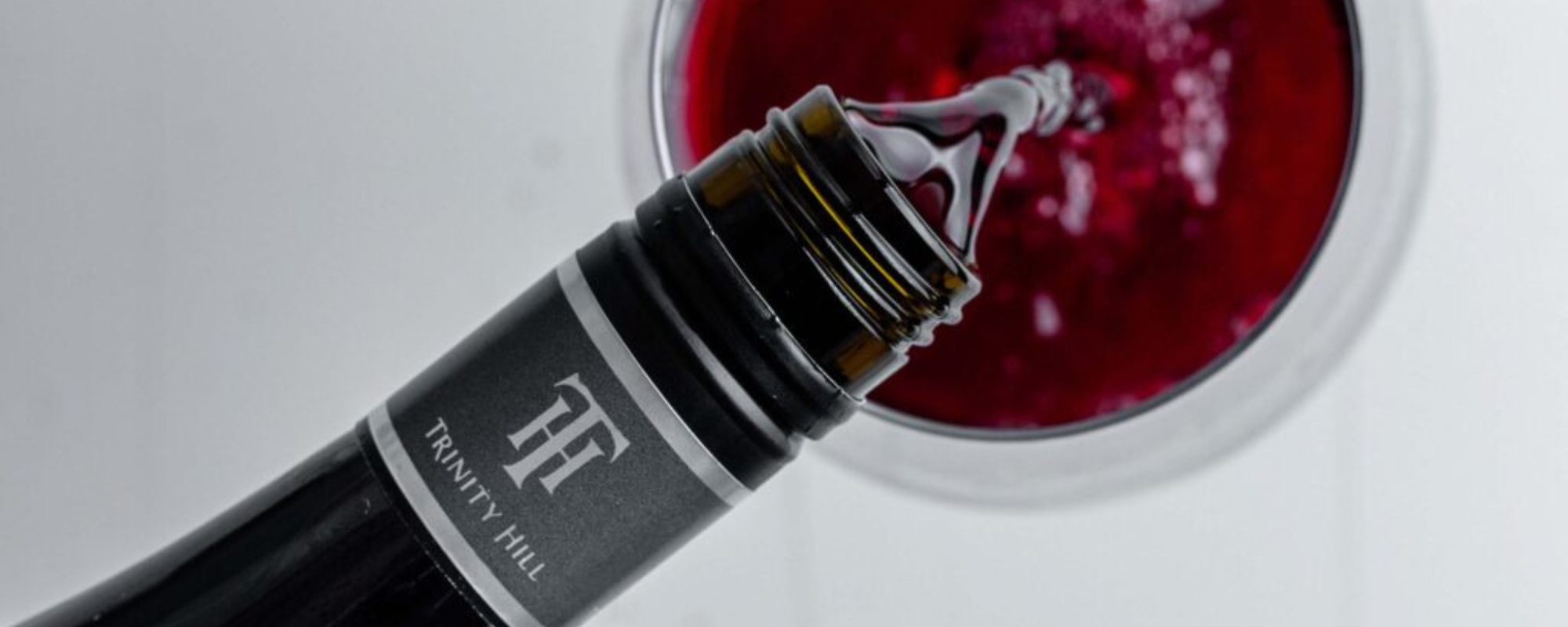 Welcome to Trinity Hill's international e-Cellar Door
Trinity Hill is an iconic New Zealand winery celebrating over 25 years of world-class winemaking in the famed Gimblett Gravels District of Hawke's Bay.
In 1993, having recognised the outstanding potential of the Hawke's Bay's Gimblett Gravels winegrowing district, Trinity Hill became one of the region's early pioneers, planting grape vines on a barren plot which continues to produce exceptional wines today.
---
New Zealand architect Richard Priest designed the distinctively farm-structure inspired winery, with the first stage ready in time for the 1997 harvest.
The impressive building now also plays host to Trinity Hill's Cellar Door, with striking views of the white barrel room and expansive lawn.
Trinity Hill's Cellar Door is open for tastings and platters 7 days, 11am-5pm.
We also produce wines from varieties which are rarely, if at all, planted in New Zealand, such as Marsanne, Roussanne, Viognier, Tempranillo, Touriga Nacional and Touriga Francesa. Our wines are made using traditional techniques, sometimes even including foot stomping, or pigeage.
Chief Winemaker Warren Gibson has led the Trinity Hill winemaking and vineyard teams since 1997 and is recognised as one of Hawke's Bay's, most experienced and successful winemakers.
Trinity Hill Gimblett Gravels wines are all crafted from vineyards within the small, sub-region. Deposited by a wandering river, these unique, stony soils create wines of character and personality.
Trinity Hill has 3 vineyards in this unique grape growing sub-region of Hawke's Bay, and our icon wine, Homage, is recognised worldwide as one of the benchmark Syrahs produced.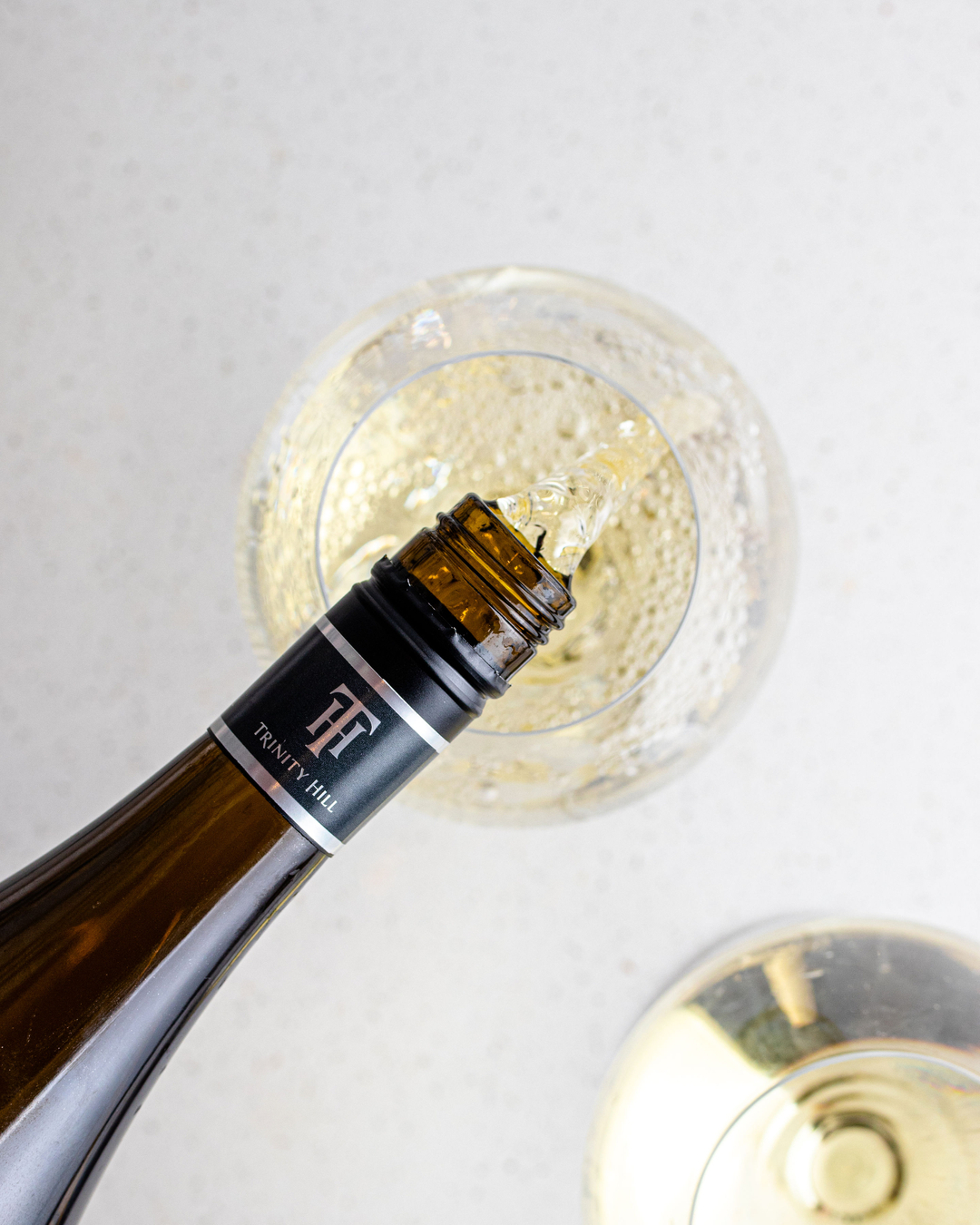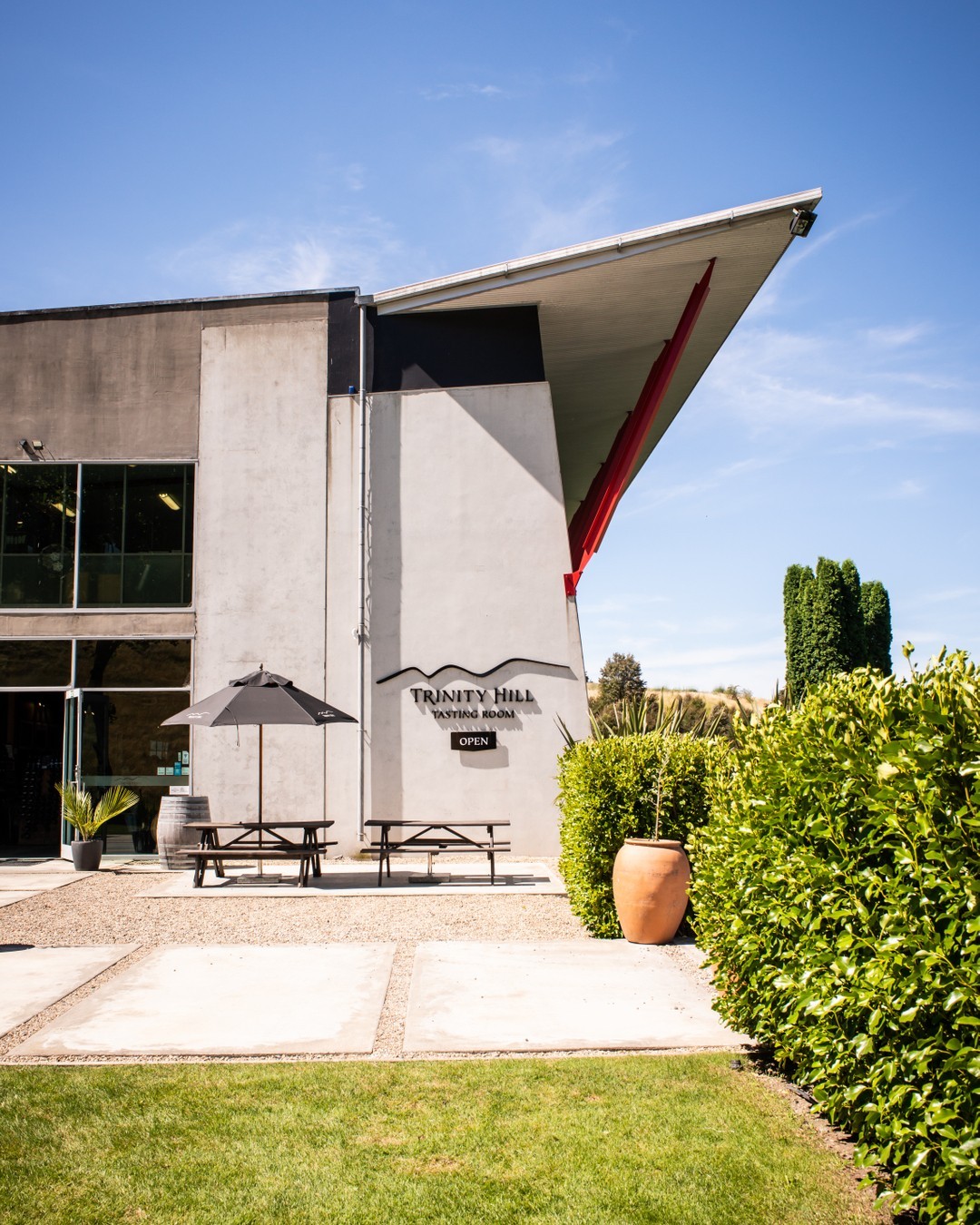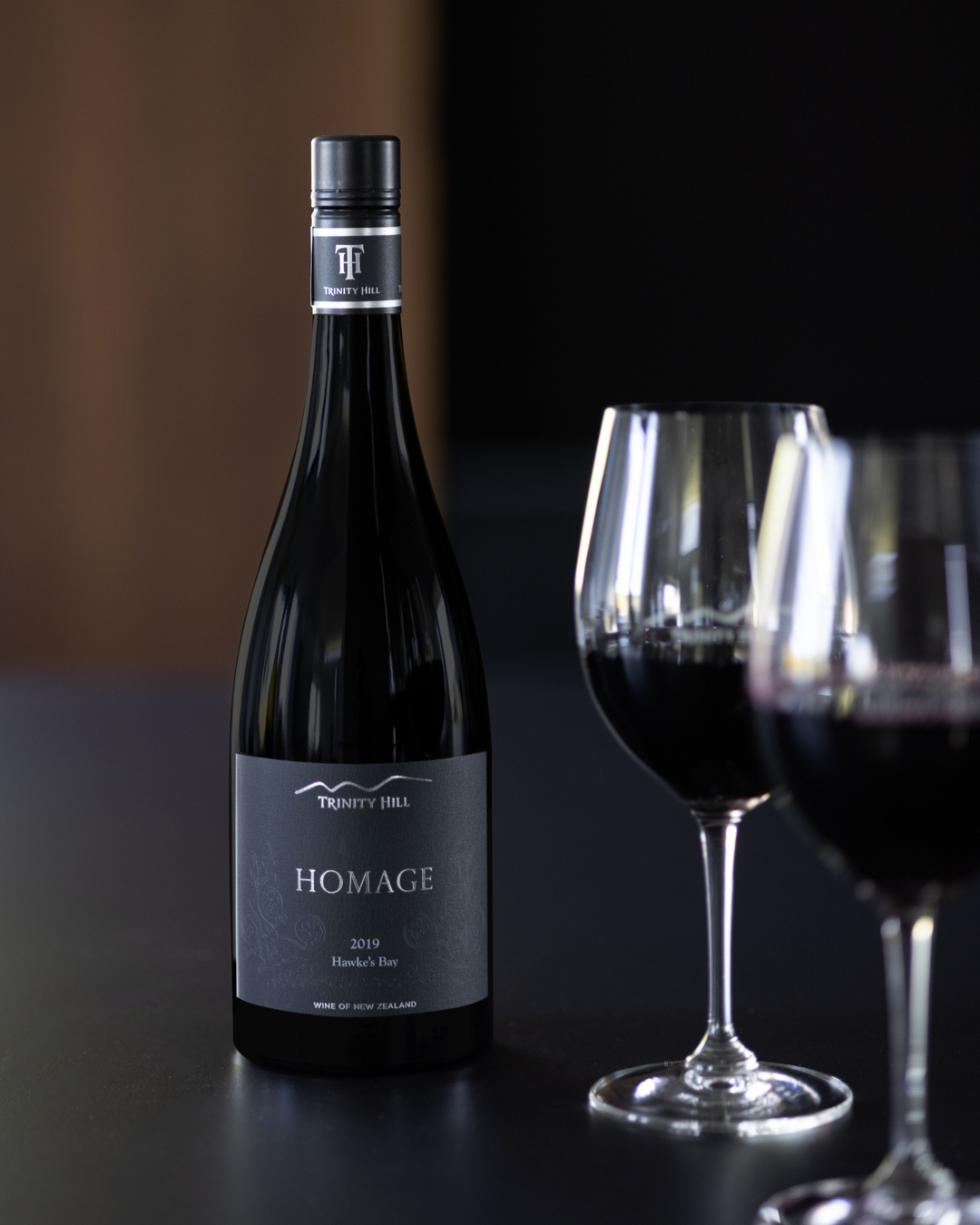 Reviews
Trinity Hill 125 Gimblett Chardonnay 2021, Gimblett Gravels, Hawke's Bay
Fabulous bouquet, new, ripe, fresh and complex. Aromas and flavours of ripe fleshy stone fruits, grapefruit and red delicious apple flesh. Barrel and wood spices add complexity and structure with tannins and acidity wrapping around the core fruit flavours. A silky texture with a fine gun-flint quality, some stony earthy qualities and long detailed finish. Fantastic wine and a great example from Hawkes Bay. Best drinking from 2023 through 2029.
Trinity Hill The Gimblett 2019, Gimblett Gravels, Hawkes Bay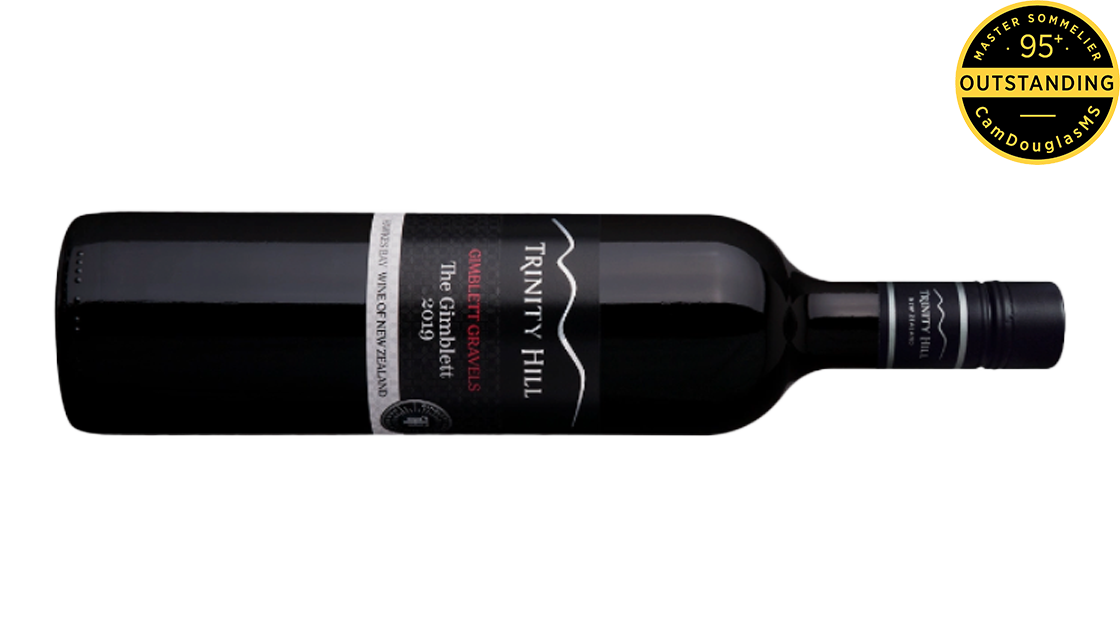 Aromas of dark berries and hay, tobacco and gravelly soils, there's a core of concentration and power with new oak and violets, red berries and energy. Complex, youthful and engaging. On the palate - though very primary still there's a silky textured core of fruit contrasted by polished tannins and salivating acidity. The sweetness of new barrel adds depth and complexity. As the wine relaxes in glass the flavours and textures become more intense and focused coating the palate with flavour and concentration. A lengthy finish, lovely mouthfeel and length. Excellent drinking from late 2023/2024 through 2035.
Trinity Hill 125 Gimblett Chardonnay 2020, Hawkes Bay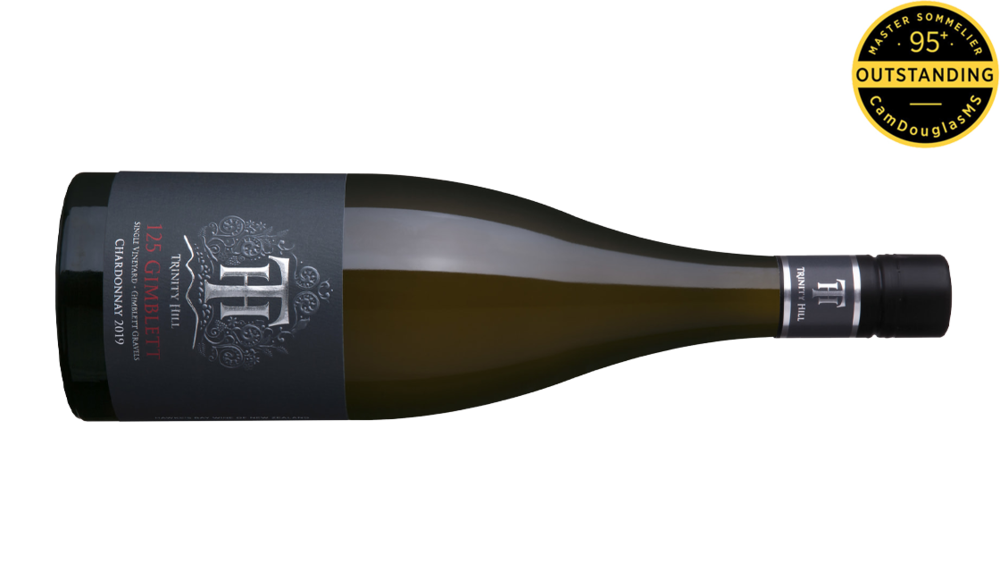 Smoky, toasty and complex bouquet with scents of French oak and barrel spices, a touch of burnt butter and brazil nut, roasted yellow orchard fruits and baked citrus. Stone and sand-like earthy qualities layer in complexity and power. A satin cream texture touches the palate first, but is quickly contrasted by tannins and a youthful acid line. The core of fruit layers in variety and finesse coating the palate leaving a lost lasting impression. Well made, youthful and primed for ageing or food. Best drinking from late 2022 through 2029+.
back to top