Blank Canvas
Una Volta, Central Otago Pinot Noir 2018 750ml
Limited Release
Blank Canvas Una Volta, Central Otago Pinot Noir 2018 750ml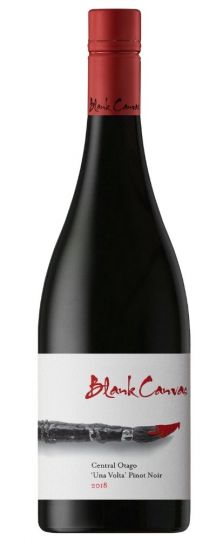 Queensberry Vineyard | Central Otago
Una Volta' means 'One Time'. In 2018 a single vineyard nestled in the Queensberry subregion halfway between Wanaka and Cromwell in Central Otago, offered its pristine fruit to us. Having both grown up in Central Otago, the bounty of the region always proves tempting, but this fruit was stunning.
The nature of this fruit, being from a warm and vibrantly fruity year, presented an exceptional situation where we decided to use only the free-run portion, such was the power and density of the wine following fermentation. It is gloriously immense, with black fruit compote, warm baking spice notes and a rich velvety texture. Maintaining our minimalist philosophy, we bottled it without filtration which means nothing is taken away though a natural deposit will occur over time.
ACCOLADES
95 Points "Una Volta means One Off, which is self-explanatory. From a vineyard in Queensberry halfway between Wanaka and Cromwell. Creamy-textured pinot noir with ripe plum, dark berry, liquorice, anise and spicy flavours. A classic 'iron fist in a velvet glove' with seemingly good cellaring prospects." 26/8/2020 Bob Campbell MW
$67.08AUD
Price based on case of any 15 wines, all-inclusive of freight, taxes, duty and insurance from NZ Producer to your door in Australia. All prices based on live exchange rate.
back to top