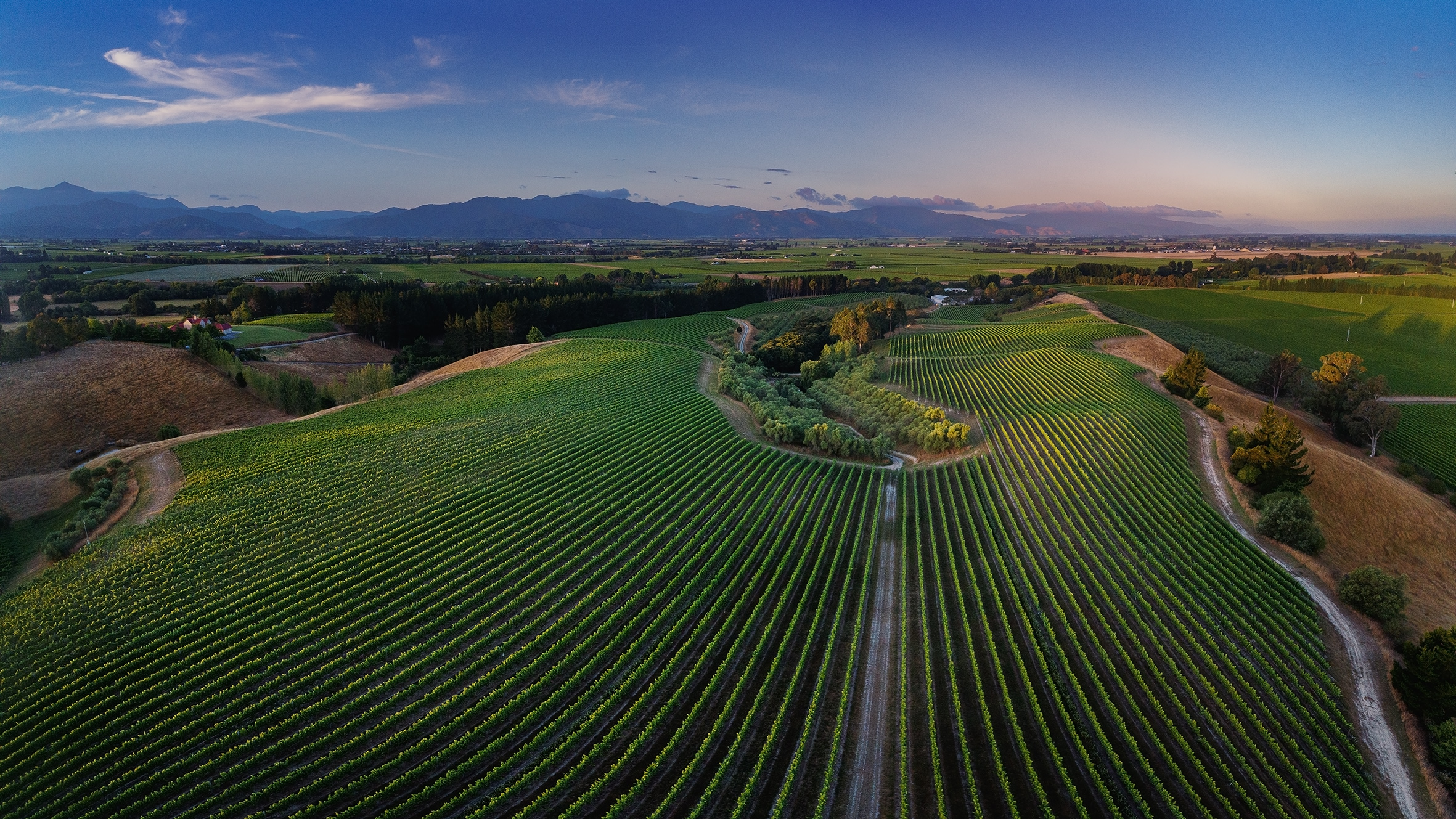 Welcome to Dog Point's e-cellar door
Dog Point Vineyard is New Zealand's largest certified organic vineyard by Biogro NZ. We are family owned and one of the oldest privately established vineyards, located on the hill slopes of the Southern Valleys of Marlborough, New Zealand.
We produce four wines including a sauvignon blanc, and three barrel fermented wines using natural (wild) yeasts including a sauvignon blanc fermented in older French oak barrels (Section 94), a chardonnay and a pinot noir.
Wines are vegan, vegetarian and gluten free reflecting our low interventionist ethos. Our primary focus is producing wines of uncompromising quality that will cellar well.
Dog Point is one of the oldest privately established vineyards in Marlborough with first plantings in the late 1970s. The vineyard is centrally located at the confluence of the smaller brancott and omaka valleys. This location is widely considered to be a very desirable area for grape growing in the southern valleys of Marlborough.
While working at Cloudy Bay Vineyards, Ivan Sutherland met James Healy, where the pair played an integral part of the evolution of the Cloudy Bay brand. Discovering they shared the same aspirations, Ivan & Margaret and James & Wendy returned to a more 'hands-on' approach launching the Dog Point label in 2004 using fruit from the 2002 vintage. Today, the two couples are still involved, but with succession plans in place, the next generation of the Sutherland family are now running the day to day operations.
The name Dog Point dates back to the earliest European settlement of Marlborough and the introduction of sheep to the district. These were the days where, due to a lack of fences, boundary riders used boundary keeping dogs to protect the local flocks of sheep. Shepherd's dogs sometimes became lost or wandered off, eventually breeding to form a marauding pack that attacked the same flocks they were meant to be protecting. Over time the settlers were able to remove these wild dogs and the area was named Dog Point. There is now a friendly "pack of dogs" that greet guests at the vineyard.
Dog Point Vineyard is more than just a vineyard. A key part of our organic philosophy is the biodiversity of the property, and so a large area of land at Dog Point is devoted to pasture, landscaped lawn and pond spaces, with native plantings and walkways.

Extensive organic vegetable gardens with roving chickens, and orchards with beehives, take pride of place in the north-eastern corner of the property, surrounded by vines. Olive trees and pine nut trees dot the landscape and are harvested each year for staff and guests to enjoy. Natives have been planted around pond spaces, and alongside Mill Stream, which winds through the property and attracts native birdlife in abundance.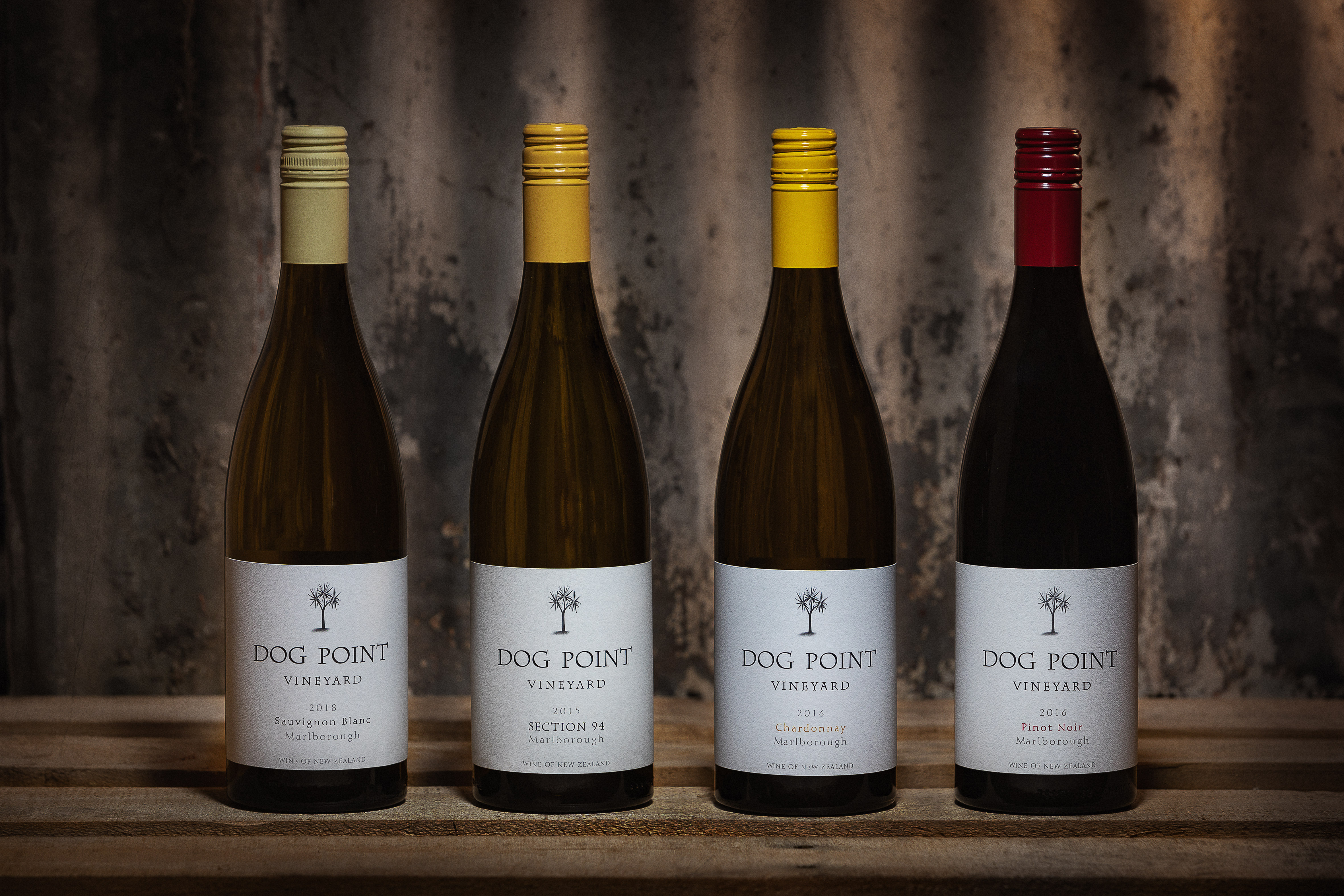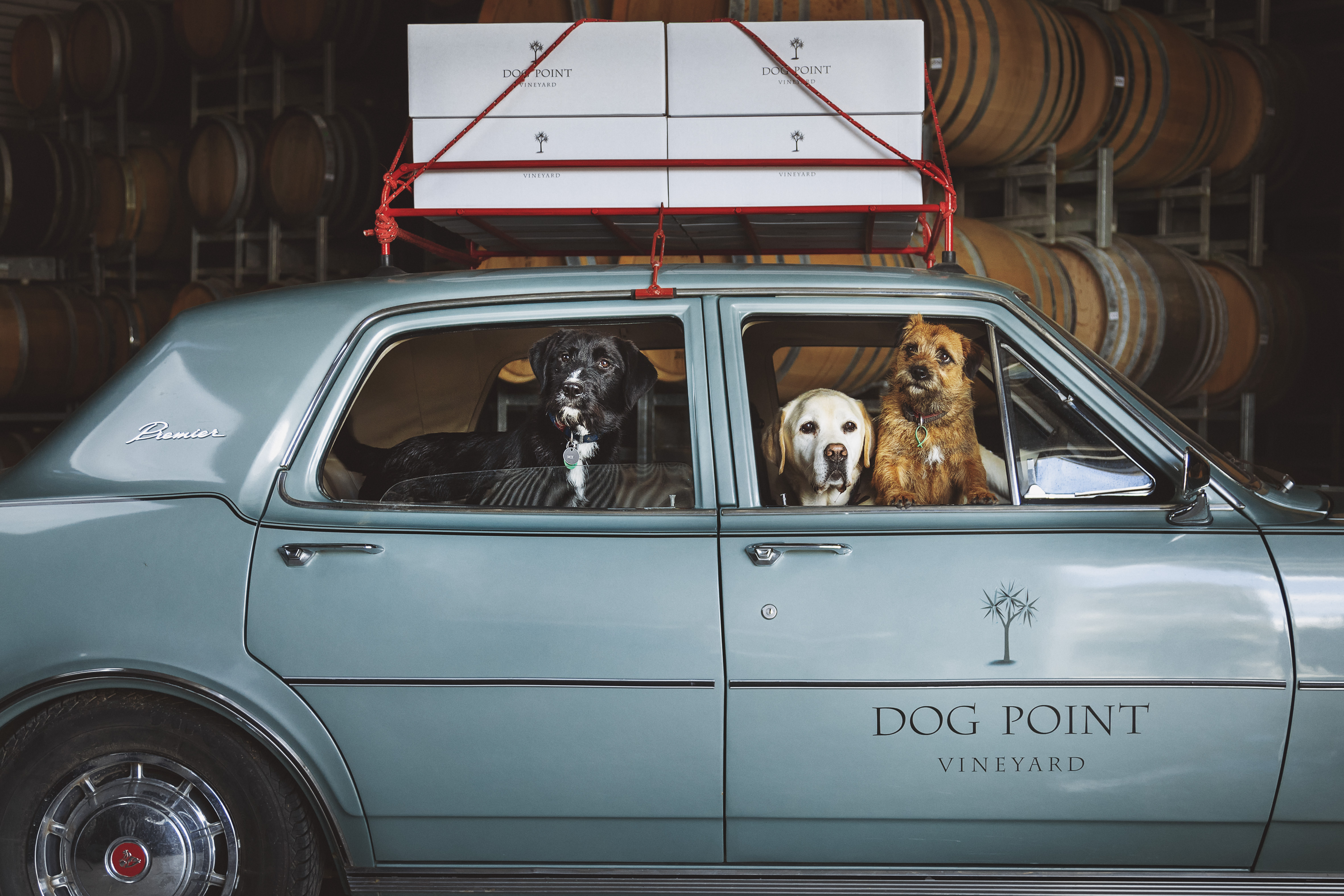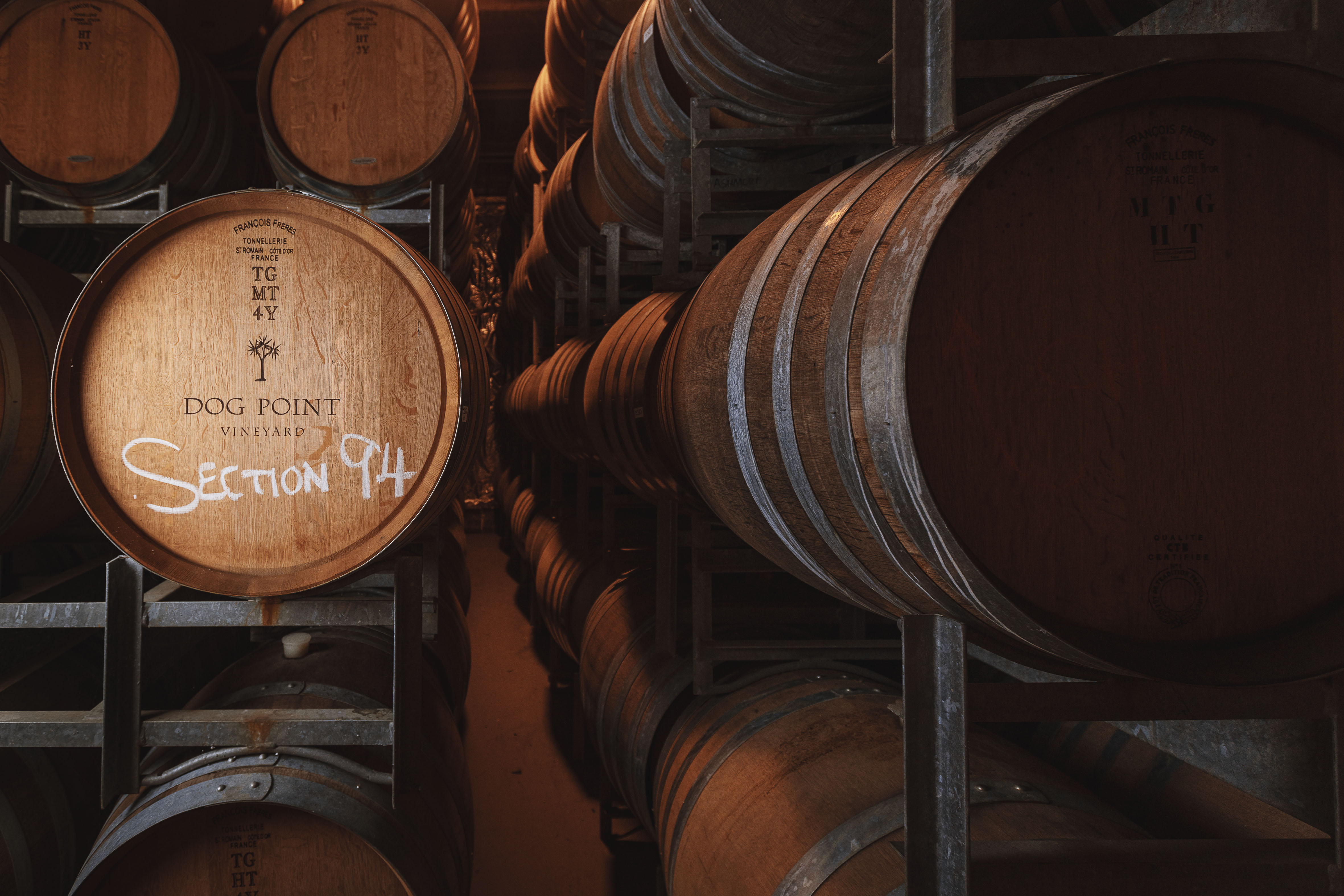 Reviews
Dog Point - Taking Marlborough to the Next Level
Dog Point founders James Healy and Ivan Sutherland met while working for one of New Zealand's most successful labels, Cloudy Bay, where they were winemaker and viticulturist, respectively. In 2002, The two quit and started Dog Point. By exploring different winemaking techniques and grape sources, they find themselves once again on the vanguard of New Zealand wine, leading a movement of producers who want to coax more elegance and refinement out of their grapes, as well as make more ageworthy bottlings.
Wine Spectator Magazine, USA
New Zealand Worth Celebrating
This is a seriously admirable wine estate that manages to produce great Pinot Noir as well as Sauvignon Blanc in Marlborough – and, also unusually for an NZ producer, takes Chardonnay seriously. Their Section 94 subtly oaked Sauvignon Blanc is a NZ classic that ages very well but even their regular Sauvignon Blanc is much more stately in its evolution than most Marlborough Sauvignons.
Jancis Robinson, UK
New Zealand's Age of Classic Refinement
Dog Point are again at the forefront of the finest and most interesting sauvignon made in New Zealand. And you'd have to say that James Healy and Ivan Sutherland were there to see it all kick off at Cloudy Bay and they never lost sight of what made it work so well at Dog Point, their winery after Cloudy Bay. Quality people making quality wine.
Nick Stock on behalf of James Suckling, Hong Kong
back to top