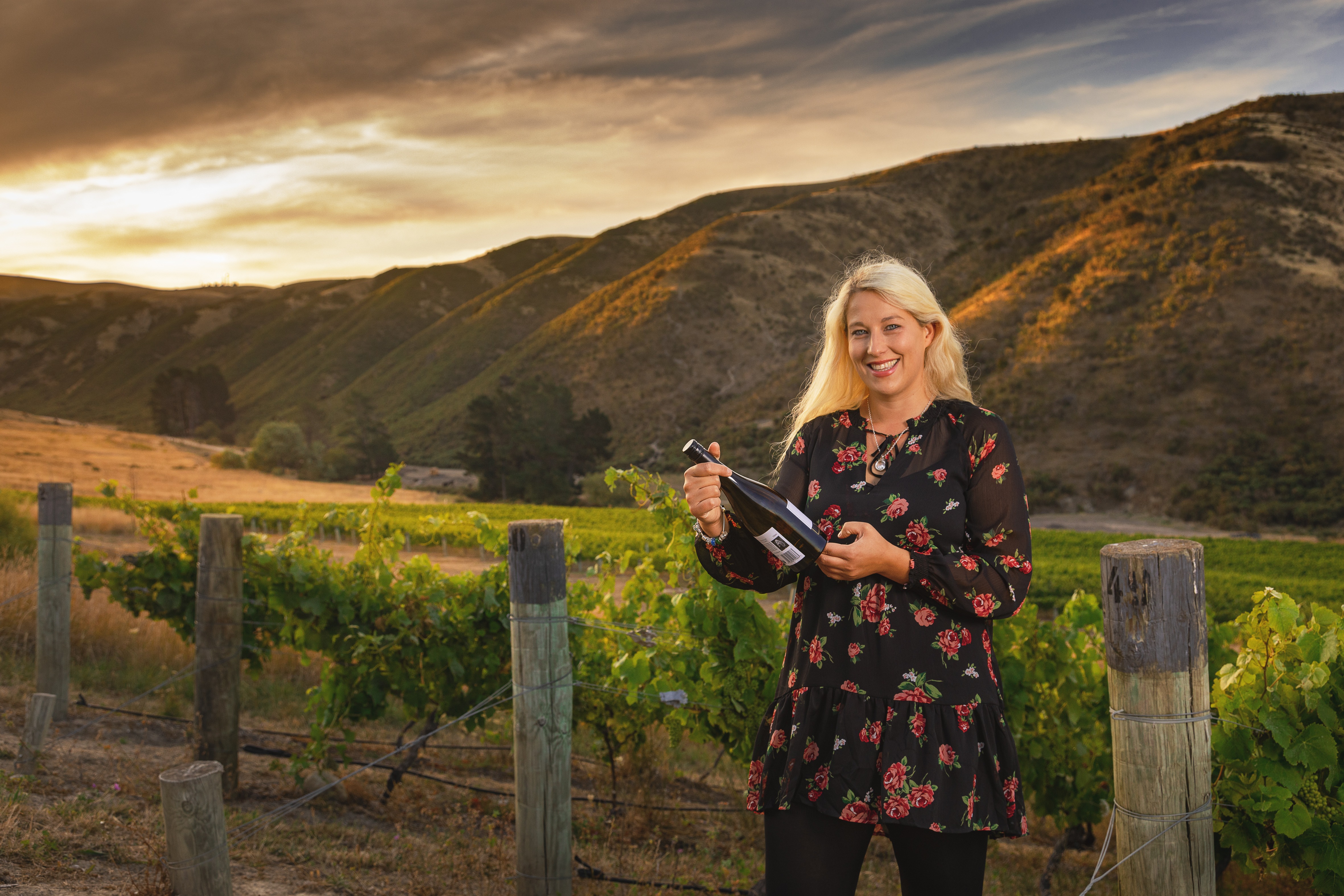 Welcome to Eva Pemper Wines e-cellar door
Eva Pemper Wines is a premium wine producer in the heart of Marlborough, New Zealand. Winemaker Eva Pemper is a Croatian with a family history of making wine in Croatia. She is here in New Zealand to continue her family legacy and tell her story through her wines.
"The "Eva Pemper" brand is a product of many wonderful things that came together and became one.
Continuing my family's legacy and sharing our story on the other side of the world is the core of my wines. I feel very special to be able to do that from New Zealand.
One of the fundamental inspirations of "Eva Pemper" wine is the significant influence of Croatian heritage in New Zealand's wine industry. This history saw families coming here from Croatia over a hundred years ago with just their suitcases, following their dream. Today this dream has resulted in some of New Zealand's highest profile wine industry people and brands that are well-known and respected here and around the world.
As the owner of the "Eva Pemper" brand one of my aims is to inspire young people in wine industry in NZ and all over the world to believe in themselves and to work towards achieving their dreams. Little Cupid holding a glass of wine is a legacy from my family's wine label and represents the love and passion for life that we all can enjoy in a wonderful glass of wine. The "Eva Pemper" brand is all about premium quality wines targeting restaurants, wine shops, wine bars and online wine sales."
Reviews
"Eva Pemper is one of the most exciting young winemakers in Marlborough, and I'm all over how she's stamping her native Croatian smile on a sauvignon style showing more dimensions than the Twilight Zone. The little Cupid holding a glass of wine on the label is a legacy from her family's wine label and represents the love and verve for life that we all can embrace while having a nice glass of wine."
Yvonne Lorkin, Co-Founder & Chief Tasting Officer at WineFriend, Wine Writer and Wine Judge (April 2020)
Eva Pemper Single Vineyard Sauvignon Blanc 2020, Marlborough
"Classically styled aromas of Sauvignon Blanc, a plush almost sensuous bouquet with scents of white flowers and white fleshed tree fruits. Layers of tropical fruit and soft sweet herbs add complexity and charm. On the palate - crisp, refreshing, fruity, salivating and dry. Flavours of citrus and tree fruits then tropical. Herbaceous, silky, persistent, fleshy and balanced. A lovely wine with charm and elegance as well as classic power and tension that only Marlborough Sauvignon can deliver. Best drinking upon purchase and through 2023+."
94 Points
Excellent
Cameron Douglas MS, New Zealand's First and Only Master Sommelier (March 2021)
Eva Pemper Single Vineyard Chardonnay 2020, Marlborough
"Bright, fresh and fruity with aromas of peach and apple with tropical fruit scents then vanilla and lees woven through a moderate French oak layer. On the palate - dry with a satin texture, weighty and youthful with flavours of stone fruits and baking spices, grapefruit, apple, a moments of tropical fruit and fine wood tannins, with medium+ acidity textures. Balanced and well made with immediate drinkability from today and through 2024."
93 Points
Excellent
Cameron Douglas MS, New Zealand's First and Only Master Sommelier (March 2021)
back to top