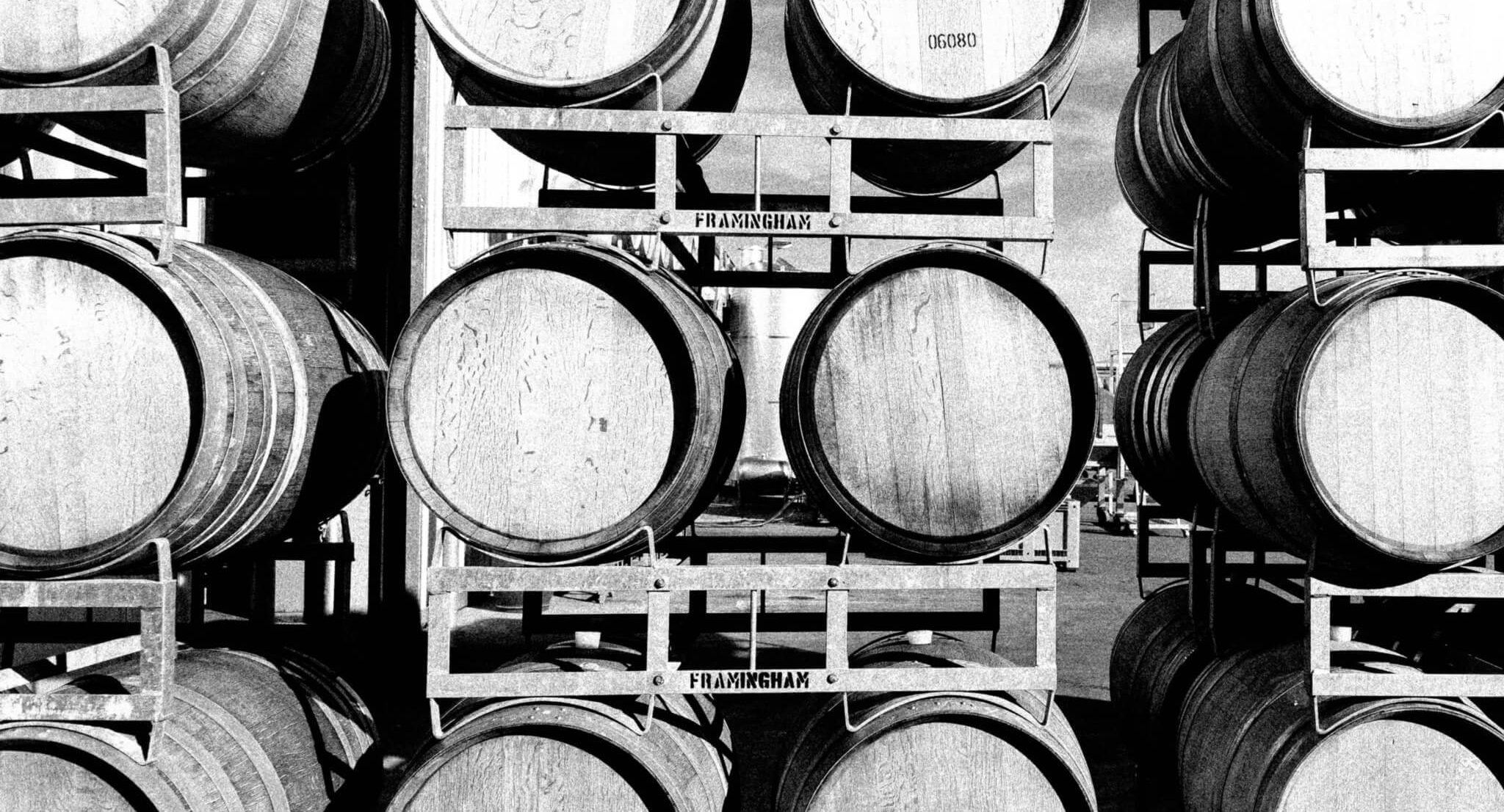 Welcome to Framingham Wines
We make wine by our own rules.
We're big believers in doing what you love. So when it comes to making wine, we just make wine that we ourselves want to drink. We love aromatic styled wines to accompany food. And over the years, our Framingham range has grown with a strong tradition of winemaking for balance, texture and complexity.
By combining small batches of fruit from different parts of the vineyard, we build depth of flavour and texture. And by using experimental techniques and blending options, we take risks. And the result? Rich, expressive wines we love to drink.
Riesling, Sauvignon Blanc, Chardonnay, Pinot Gris, Gewürztraminer, Pinot Noir and Montepulciano all grow on our Estate. But small batches mean limited quantities. So when Framingham wines are gone, they're gone.
Our History & Sustainability
The original vineyard was established in 1981, by Wellingtonian engineer Rex Brooke-Taylor who took the name 'Framingham' from his ancestral home town near Norwich, England. Before we brought our winemaking on site and under our control in 1997, we used other wineries' facilities to produce our initial releases. And the first wine we released to the world under the Framingham name was a 1994 Riesling.

We want to make quality wines for years to come. But not at the expense of the land. So we take a low-impact approach to vineyard management.
We do a lot of the work by hand, and we focus on the environment by avoiding systemic chemicals and planting flowers to encourage biodiversity.
Accredited as a sustainable vineyard and winery under the Sustainable Winegrowing New Zealand program, our Estate vineyard is also Certified Organic through BioGro NZ Ltd – further reflecting our efforts to bring things back into balance.
Reviews
"Marlborough wines fired by attitude."
-Raymond Chan Wine Reviews
2018 + 2019
New Zealand Wineryof the Year
-The Real Review
"New Zealand's finest Riesling producer"
-Jancis Robinson, MW
back to top