Framingham
Noble Riesling 2022 375ml
Framingham Noble Riesling 2022 375ml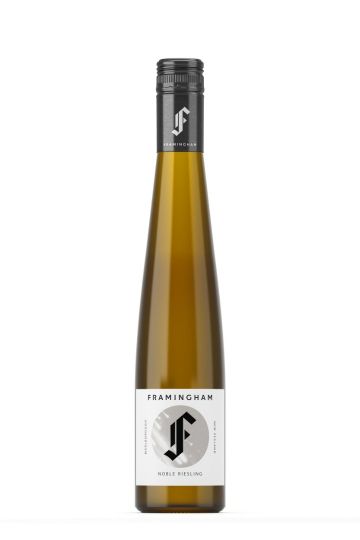 Rule No.4: Take calculated risks
Leaving grapes out to succumb to natural botrytis (Noble Rot) is risky, but we reckon we've managed to pull it off by selecting our parcels "little and often".
The reward to such risk is a sweet little wine with lashings of apricot and citrus flavours, and perfect acidity.
This late harvest style Riesling is extremely concentrated and viscous.
$57.98AUD
Price based on case of any 15x 750ml bottles, all-inclusive of freight, taxes, duty and insurance from NZ Producer to your door in Australia. All prices based on live exchange rate.
back to top