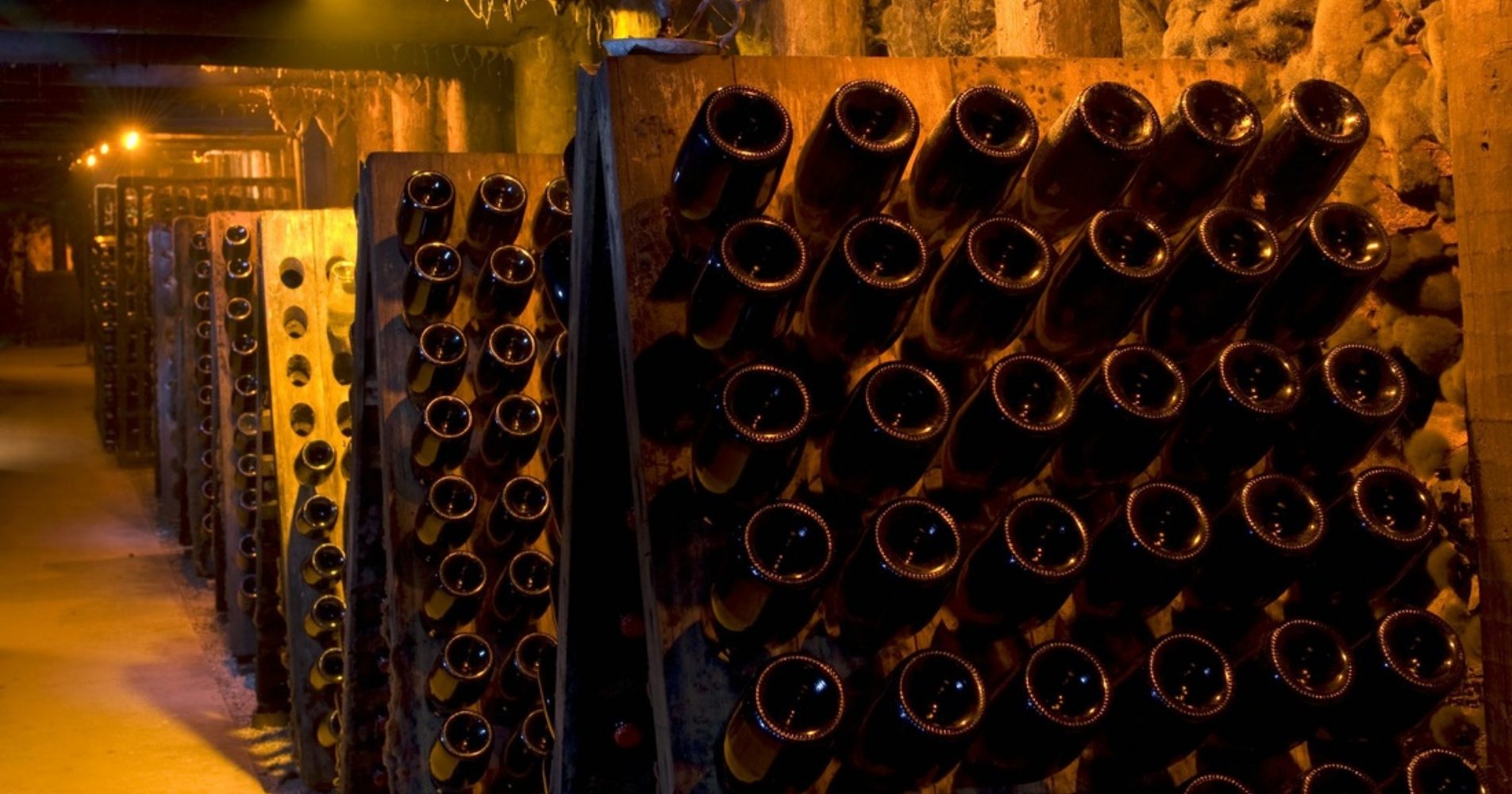 Welcome to Johanneshof's e-cellar door
Johanneshof Cellars is an artisan boutique winery, producing wines from hand harvested grapes only in beautiful Marlborough on New Zealand's South Island. For over 30 years we have produced and crafted low intervention wines at Marlborough's most northern winery Johanneshof Cellars.
Jointly owned and operated by Edel Everling and Warwick Foley, Johanneshof Cellars is renowned for producing award winning wines and some outstanding spirits- with a range which encompasses single vineyard Marlborough Sauvignon Blanc, Pinot Gris, Riesling, Gewurztraminer, Pinot Noir, classic Methode Traditionnelles and spirits.
Our Johanneshof Cellars wines are consistently awarded gold medals and trophies, and our wines feature on some of the most exclusive wine lists around the world.
With a long history of European tradition and solid experience and education in Viticulture and Oenology, we have combined old world knowledge and customs with new world terroir to produce a collection of outstanding New Zealand fine wines.
'TOP WINERIES OF NZ' - The Real Review 2022, 2021, 2020, 2019, 2018
Johanneshof Cellars Gewurztraminer -
'SUPER CLASSIC WINE OF NEW ZEALAND' - Michael Cooper's Guide to NZ Wines, since 2010
'AIR NZ Fine Wines of NZ List' of Iconic NZ Wines 2020, 2019, 2018, 2017, 2016
Trophy for 'CHAMPION AROMATIC WINE' - Global Fine Wine Challenge, Sydney 2022
Trophy for 'CHAMPION AROMATIC WINE' - Six Nations Wine Challenge, Sydney 2018, 2017, 2015
International Trophy for 'CHAMPION AROMATIC WHITE WINE OF THE WORLD' - 'Decanter World Wine Awards' London 2005.
Johanneshof's adoration for Europe's century old wine culture led Edel and Warwick to establish New Zealand's first underground rock cellar. Tunneled into solid sandstone, it is 50 meters long and 20 meters deep underground our Maybern Vineyard. Established in 1993, West Coast miners were commissioned to blast out 30 tonnes of rock with gelignite to establish the 50 metre long cellar - 20m deep beneath the hillside vineyard "Maybern" named after Warwick's parents who bought the land in the early 1970s.
The cool, stable temperature and high natural humidity of this unique cellar provide ideal storage conditions to allow the maturation of wines in French Barriques and German barrels. In this traditional cellar, one of Johanneshof's flagship wines- the Methode Traditionnelle 'EMMI' is fermented in its bottle and aged on its yeast lees for more than seven years, before being carefully turned by hand on the French riddling racks and desgorged in the winery 20m above. A separate chamber at the very end of the cellar provides a perfect home for the Winemakers' extensive personal wine library of some 2000 wines, aptly called 'Schatzkammer' (Treasure Trove).
Maybern Vineyard
Johanneshof Cellars sits nestled in a quiet Koromiko Valley, between the towns of Blenheim and Picton, in New Zealand's largest wine region - Marlborough.
Our estate vineyard- "Maybern" stretches up behind us, on a 30 degree slope, overseeing the winery and cellar door below.
Maybern is the only vineyard in Marlborough to have Kenepuru soils over a bedrock of schist and iron-rich sandstone. It's the unique nature of this close planted, non-irrigated, 30-degree sloping vineyard facing Northwest, combined with our hands-on and meticulous approach to wine making which gives our wines such individual character and complexity.
Warwick and Edel make all wines on site combining the traditions of the art of wine-making with modern technology. Their principals are to crop at a very low level to enhance fruit quality and flavours, harvesting the grapes predominately by hand and interfering as little as possible with vines and wines. The estate vineyard is close-planted in European tradition and not irrigated. The winery is build multi-levelled to utilise gravity rather than pumping wines. A modern laboratory ensures control of fermentations but is not seen as a substitute to regular organoleptic evaluations of the wines.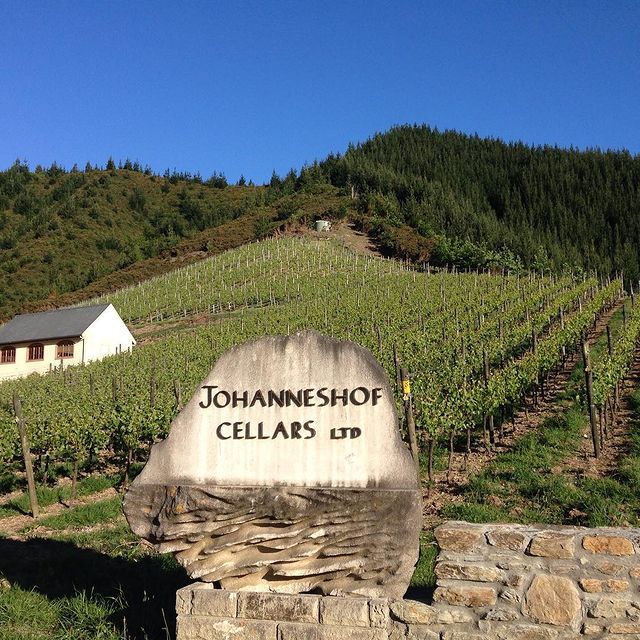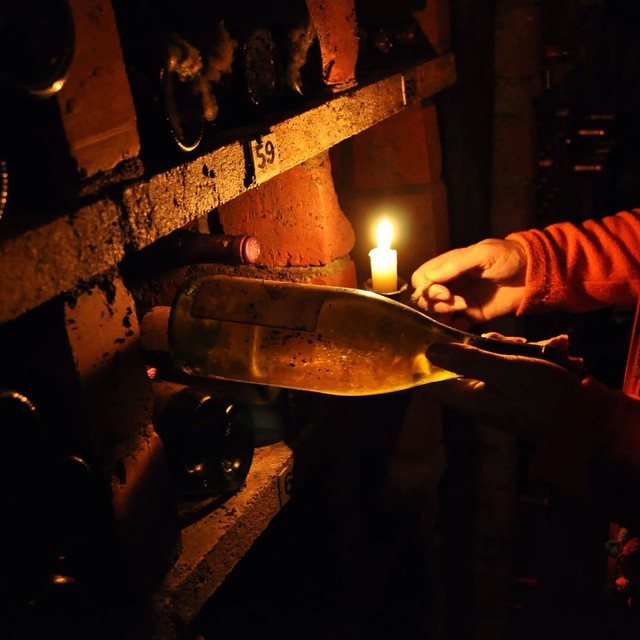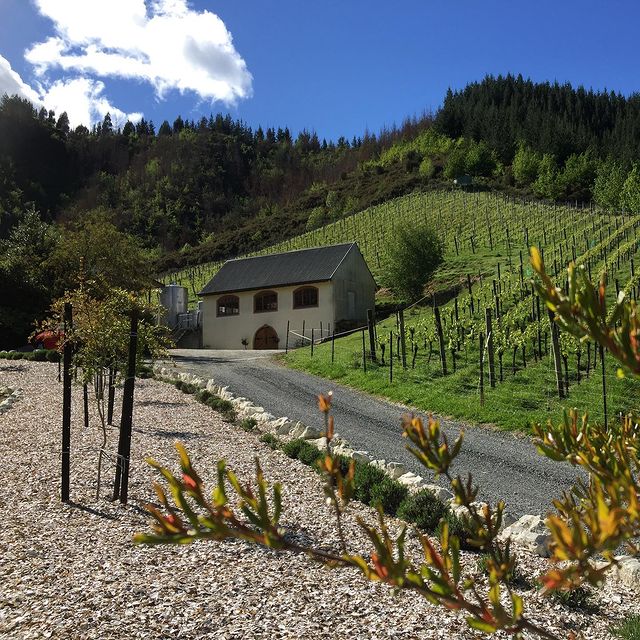 Reviews
Johanneshof Cellars Gewürztraminer 2022
TROPHY - Global Fine Wine Challenge Sydney GOLD - Global Fine Wine Challenge Sydney 2022
GOLD - NZ International Wine Show, March 2022
5 ✪✪✪✪✪ - "Super Classic New Zealand Wine" Michael Cooper (2010 onwards)
Wine Classification NZ & 2 Merits - The Real Review, Nov 2022
94/100 - Huon Hooke, The Real Review, Nov 2022 95/100 - Bob Campbell MW The Real Review, Nov2022
Johanneshof Cellars Riesling
Noble Late Harvest 2018
96/100 - Top Wine of 140 NZ wines tasted
Robert Parker Wine Advocate USA, Joe Czerwinski
5 ✪✪✪✪✪ - Michael Cooper, August 2020
Trophy -Royal New Zealand Easter Show 2021
GOLD - Royal New Zealand Easter Show 2021
GOLD - New Zealand International Wine Show
Johanneshof Cellars EMMI Methode Traditionnelle 2011, extra-brut
5 ✪✪✪✪✪ Michael Cooper, 'The Listener' Dec 2021

5 ✪✪✪✪✪ 94/100 Cameron Douglas MS, Nov 2020

94/100 Bob Campbell MW, The Real Review March 21
back to top