Welcome to Saint Clair
Saint Clair Family Estate was established by Neal and Judy Ibbotson, viticulture pioneers in Marlborough since 1978.
Saint Clair is one of New Zealand's leading wine companies with an exceptional quality record.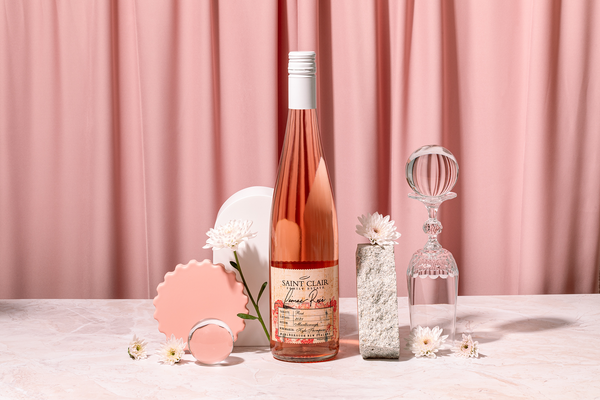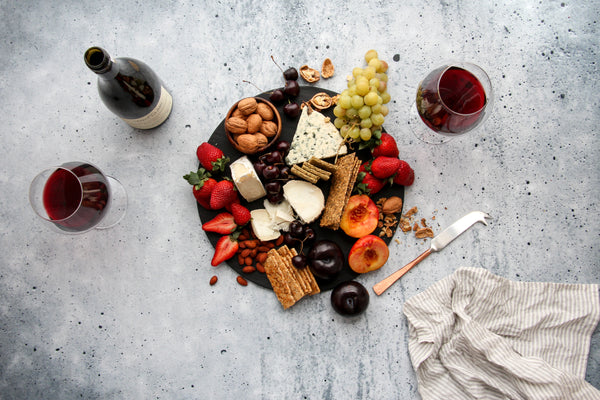 ---
Saint Clair Family Estate have a Great Emphasis on Viticulture
With quality as a company value it is essential that the very best fruit is sourced and utilised to make the best wine possible, and hence adhere to a core company value.
Neal and Judy Ibbotson are viticulture pioneers within Marlborough. Judy planted the first vineyard in 1978 (with three pre-schoolers and a group of ladies) which was one of the first vineyards within the Marlborough region.
Over the last 30 years Neal and Judy have both developed a great deal of viticulture knowledge themselves and hence recognise the true importance of the understanding of viticulture to the final product.
Jarrah Prior is Saint Clair's head viticulturist. He comes with a wealth of experience both within winemaking and viticulture. Saint Clair Family Estate utilise a mixture of fruit from contract growers combined with fruit from estate grown vineyards.
Jarrah communicates Saint Clair's values and shares his viticulture expertise with the contract growers. With an added incentive to growers who provide exceptional quality fruit, grape growers will continue to strive for excellence.
Award Winning from the First Vintage
From 1994 when wines from the first vintage all won medals including gold, the name Saint Clair has been synonymous with quality and its award-winning record continues today. Recent significant international accolades include:
• Most Successful Winery of the Competition - Sydney International Wine Competition 2020, 2015 and 2012
• New World Producer of the Year - UK's Sommelier Wine Awards 2017 and 2012
• New Zealand Wine Producer of the Year - Vienna International Wine Challenge 2018, 2016, 2015, 2013, 2012
• New Zealand Winery of the Year - Winestate NZ/Australia 2017, 2014, 2011 and 2010
• New Zealand Winemaker of the Year - Hamish Clark
• Winestate NZ/Australia - 2019, 2017, 2014 and 2012
• Ranked in the top 100 wineries of the world - WAWWJ 2017
• Listed in the Top 10 Chardonnays of the World - Chardonnay du Monde for the Saint Clair Pioneer Block 11 Cell Block Chardonnay 2014.
Saint Clair Family Estate has developed a strong reputation as a leading international wine producer. Consistently achieving highly acclaimed awards such as these further cements this reputation.
---
back to top