Welcome to Himmelsfeld Vineyard
A truly boutique vineyard based on a heartfelt commitment to the time and attention that is necessary to produce great wines.
Himmelsfeld Vineyard never hurry their winemaking – terroir and cellaring deliver wines that reflect the personality of the soils in which they are grown, and only when they have reached the perfect pitch of maturity are they released.
---
Beth's Story
Himmelsfeld Vineyard was established in 1991 by Beth Eggers. It is nestled in the heart of the picturesque Upper Moutere. This boutique vineyard is one of the smallest in the country, which allows for the dedicated hands-on management that Himmelsfeld prides itself on.
The vineyard was planted out in one acre each of Sauvignon Blanc, Chardonnay and Cabernet Sauvignon.
The site of the vineyard was chosen for its north-west facing and somewhat barren clay hill top, which has allowed Himmelsfeld to work to traditional vine cultivation methods. The site was gently terraced to capture the all-day Nelson sun, and to facilitate exposure to ventilation to minimize disease risk.
Himmelsfeld has always had a "clean green" philosophy; part of this is using Romney sheep for weed control. Thanks to the 100 big woolly Romney sheep which have descended from her two original pets, Grace and Hanover, who began breeding in 1994, Himmelsfeld is kept clean and green, and with their inquisitive nature they are also eager to be part of your Himmelsfeld experience.
Himmelsfeld wines are the product of the Moutere terroir; high sunshine hours, high UV levels, warm summers, cool autumn nights and the all-important famous Moutere clay soils.
Beth has a wealth of knowledge and is passionate about her vineyard, she believes strongly that "great wines are made in the vineyard".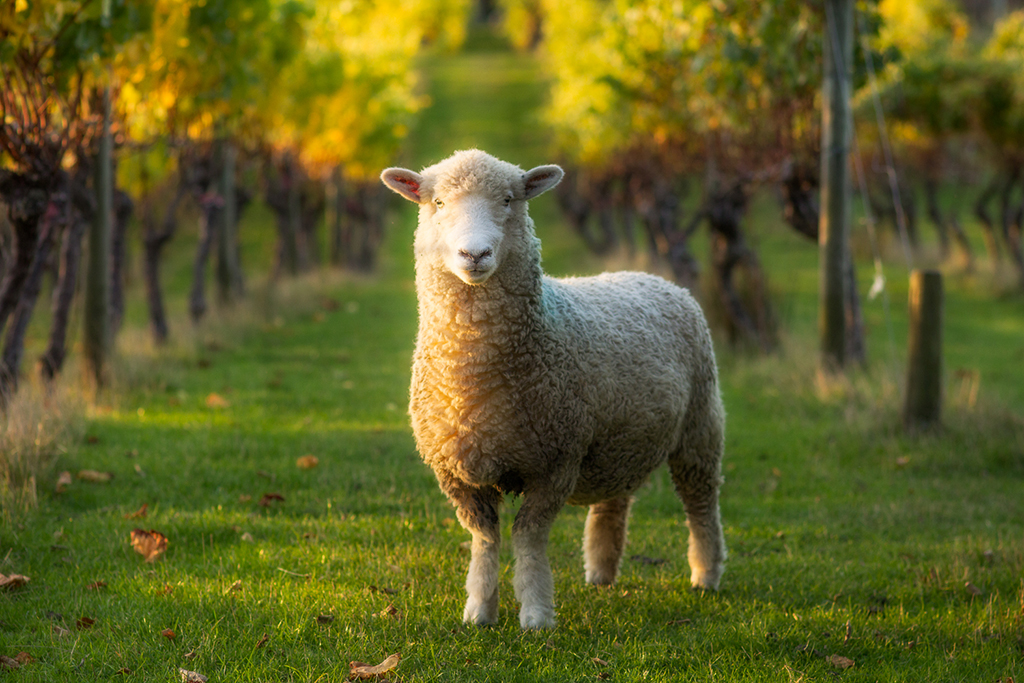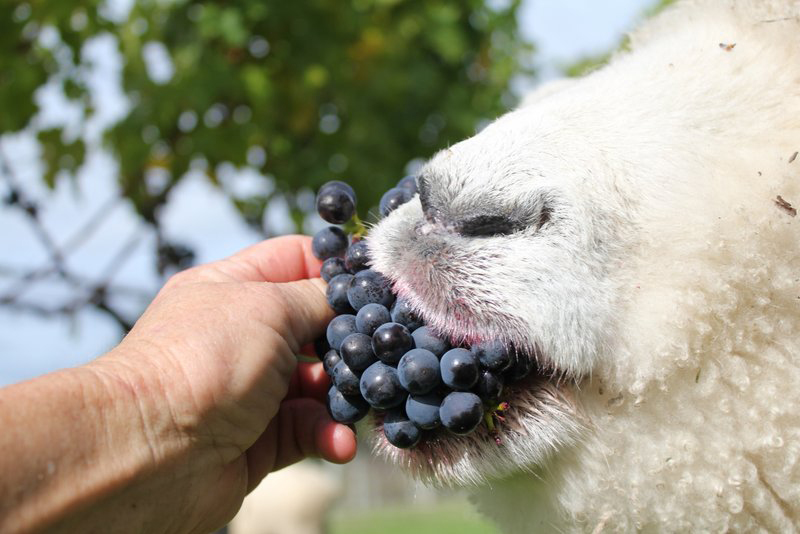 Reviews
"Outstanding wines from a truly unique vineyard,
the best Cabernet Sauvignon in NZ"
Bob Campbell, MW
"The Moutere is Nelson's wine heartland with the Upper Moutere as its epicentre and Himmelsfeld have clearly demonstrated the Moutere's ability to make top Sauvignon Blanc in a style that expresses the strength and individuality of the region."
Bob Campbell, MW. May 2006.
"Visit Himmelsfeld and you'll find that the wine making philosophy is reflected in the genuine welcome and the time Beth is happy to spend with you introducing her wines."
Cellar Door Visitor from Germany. 2018.
back to top