Welcome to Seifried Estate's e-cellar door
The Seifried story began in 1973 when Austrian born Hermann Seifried and his New Zealand wife Agnes had a dream of making wines in New Zealand's sunshine capital - Nelson. From very small and modest beginnings when Hermann and Agnes grafted the vines late into the night, to today when all three Seifried children have returned home to play their part in growing the family business.
Seifried Estate is a company devoted to sustainable winegrowing and producing the very best Nelson has to offer.
THE SIGHTS AND SOUNDS OF THE NELSON REGION
Sun and blue skies all year round, nearby mountains (often snow-capped), lakes and forests, and the most beautiful winemaking region in New Zealand - this is Nelson.
The cool inviting waters of Tasman Bay, surrounded by golden sandy beaches and native bush as a backdrop - this is Nelson.
Peaceful frosty winters, long dry summers, cool autumn nights combined with some of the highest sunshine hours in New Zealand - this is Nelson.
Artisans perfecting their crafts, from glass blowing and painting, to jewellery making, sculpting, brewing and of course, winemaking. A region brimming with inspiring talent - this is Nelson.
A feast of the freshest foods including scallops, snapper, strawberries, boysenberries, raspberries, kiwifruit, apples, pears, olives, hops and truffles all growing in abundance. The food scene is dynamic and exciting - this is Nelson.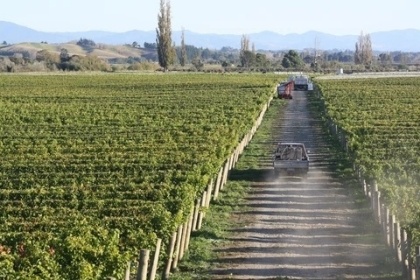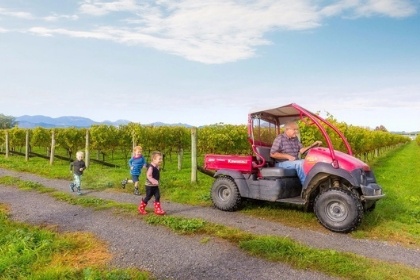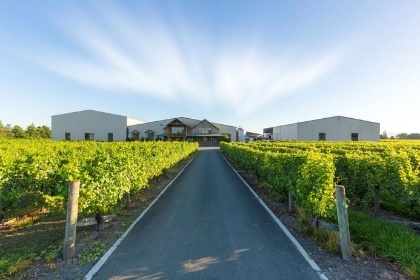 Reviews
Our very own 2020 Seifried Nelson Sauvignon Blanc has been awarded "Best of Show New Zealand", as well as taking Gold in the 27th Grand International Wine Award MUNDUS VINI.
We are feeling pretty jolly proud to have our Aotea by the Seifried Family Nelson Sauvignon Blanc 2020 included in Cameron Douglas MS's Top 20 Sauvignon Blancs from 2020.
A total of 95 wines from across New Zealand have been selected as part of the Fine Wines of New Zealand list for 2020. Among those, our very own Seifried Winemakers Collection 'Sweet Agnes' Riesling 2019. Read the media release here.
Joelle Thomson, August 4 2020 18.5/20
2020 Seifried Sauvignon Blanc Nelson
This wine is made with grapes grown on two vineyards in Nelson, both 1.5 kilometres from the coast, which provides the cooling influence of its sea breeze. This is good for vine health and the resulting wine made from those grapes. The two vineyards, Rabbit Island and Queen Victoria, are both estate owned, which provides the winery with a greater degree of quality control than if they bought grapes from contract growers. This comes through in this fresh new wine release, which is drinking well now with its outgoing personality of forward tropical fruit flavours, nicely balanced by refreshing acidity. It was fermented at cool temperatures in stainless steel tanks to preserve its bright fruit character.
Joelle Thomson, August 4 2020 17.5/20
2019 Seifried Pinot Noir Nelson
It's a high bronze medal from me for this spicy, fruit driven Pinot Noir made from grapes grown on two vineyards in Nelson at the tip of the South Island. The Seifried Brightwater Vineyard and and the Rabbit Island Vineyard are home to the Pinot grapes that went into this wine, which was harvested at 23.9 brix in March 2019. All grapes were destemmed and macerated briefly prior to fermentation, during which they were plunged twice daily and the finished wine was then aged in a combination of new and one to two year old French oak barriques for less than a year. The wine was bottled in late 2019. It's a smooth, ripe, spicy Pinot Noir, which makes for approachable, refreshing drinking now or over the next two to three years.
back to top