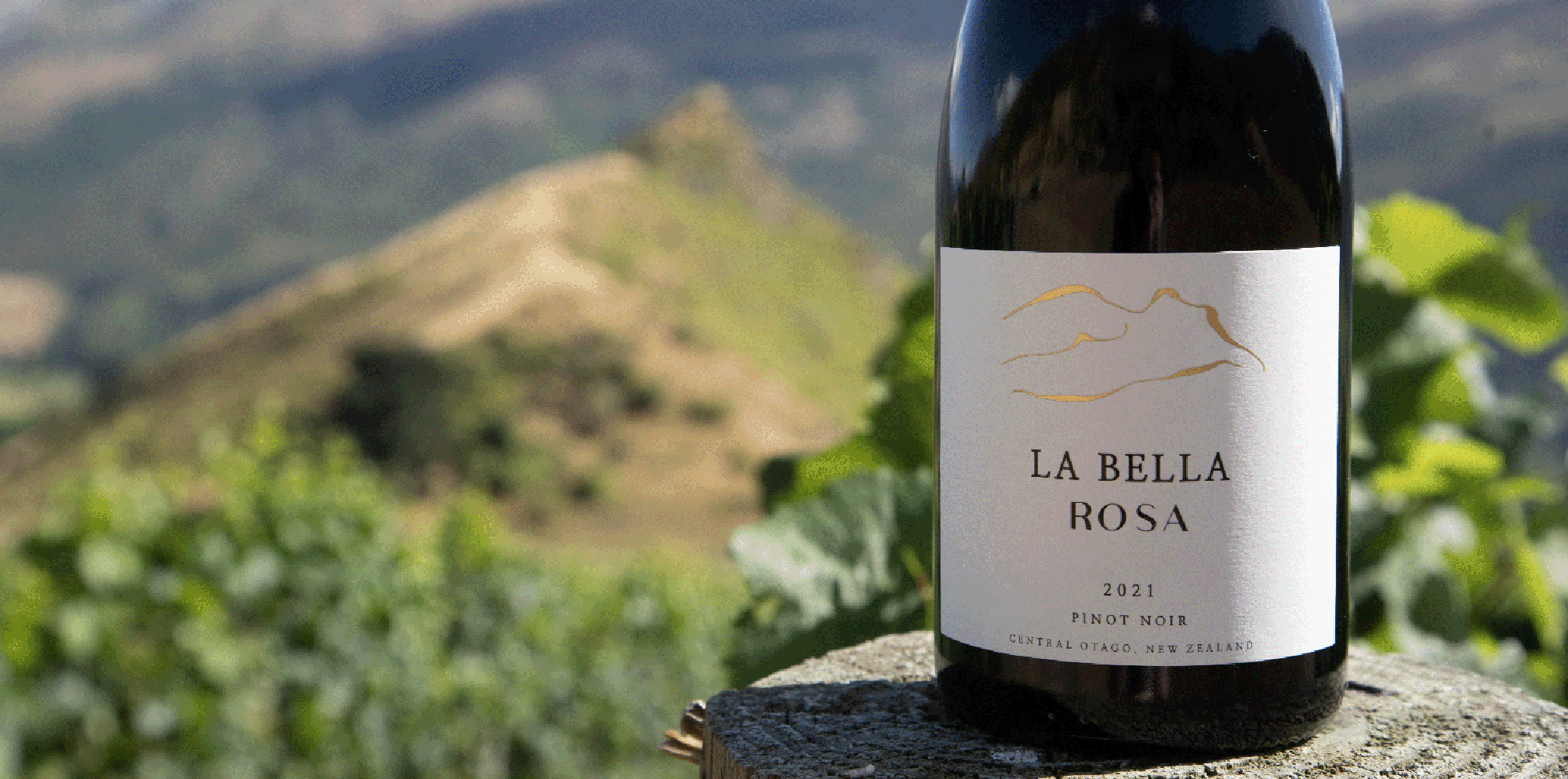 Welcome to Mt Rosa Lodge & La Bella Rosa Vineyard e-cellar door
At 482 metres La Bella Rosa vineyard at Mt Rosa Lodge is the highest in Central Otago, New Zealand. Located in Gibbston within the Wakatipu Basin. The Gibbston Valley, also known as the 'Valley of the Vines' is one of the most scenic wine growing areas in the Otago region of the South Island.
​We are fortunate to have Alan Brady, pioneer of Gibbston Valley Wines to produce our wine. The grapes on our property produce a beautifully balanced fresh, fruity and seductive Pinot Noir showing all the delicacy, elegance and fine tannin structure we come to expect from Gibbston fruit.
Our Pinot Noir was first released in 2008. The very first vintage from this small, unique and privately owned single vineyard site.
This wine is made on a very small scale, only 4-5 barrels are produced each year and the vineyard is meticulously tended. The fruit is ripened in bright, clear air carrying the scents of mountain flowers and herbs. The clarity of that environment is evident in the delicate texture and supple structure on the wine.
​The winemaking philosophy is to allow the essence of that site to come through in the wine as nature intended with no clever winemaking tricks to impose our own idea of style.
back to top