Wild fermented and certified organic wine - the fruit of a union between our land and our people.
Our small single-estate vineyard is located in Bannockburn, Central Otago, New Zealand.
Wine is our expression of place
Carrick has always been about place. Our name derives from the old gold mining town and mountain range to which we overlook. The symbol of the 'Carrick Bend' on our labels is symbolic of the union between our land and our people.
To express this beautiful place, we make wines using only hand-picked, organically-certified, estate-grown fruit, with 100% indigenous yeast and minimal winery additions.
The firm tannin profile, linearity and strong acid line of our wines are reflections of the striking landscape, semi-continental climate, wind and poor alluvial glacial soils.
Not every grape is lucky to make it in the barrel. We harvest by hand, allowing any unripe or inferior fruit to be left behind.
We are guardians of this land
We have a fundamental respect for the natural resources we are blessed with at Carrick. Our vineyard has been farmed organically since 2008 and is certified organic through Biogro. Our company is also certified sustainable by SWNZ.
We believe this approach is better for our vineyard, our winery and the wider environment; ensuring healthier habitats for flora and fauna, and a safer workplace for our people.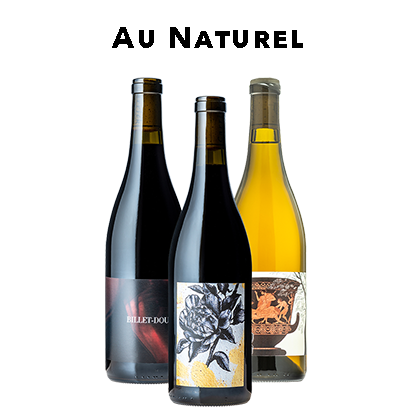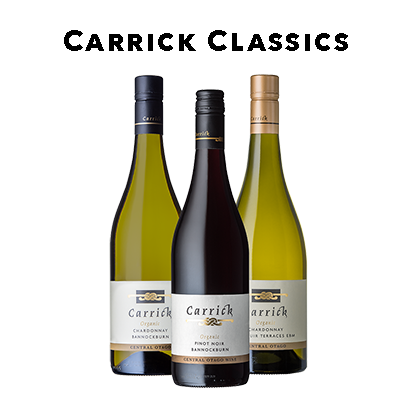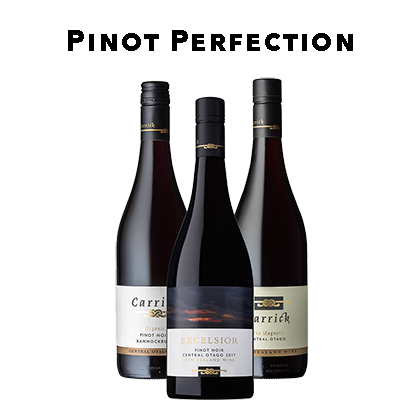 Reviews
Metro Top 50 Wines 2022
Carrick Bannockburn Sauvignon Blanc 2020
One of three sauvignon blancs in the top 10 which, given its pariah status in most learned wine circles, should be cause for something of a
reappraisal of New Zealand's signature export. This isn't your run-of-the-mill Kiwi sauvignon blanc, however. Hand-harvested, fermented to dryness in oak barrels and bottled after seven months, this wine has aroma, texture, balance and interest — everything you want in a great wine. "So intriguing," wrote Dale. "Boxwood and vanilla on the nose... green grass, sweet lemongrass... salty ocean breeze."
- Metro Magazine -
Metro Top 50 Wines 2022
Carrick Bannockurn Pinot Blanc 2019
I really have to cede the floor to Renée Dale here. "Pork rind, aromatic, lime cutting through the weighty palate; spicy with a dry finish. Awesome. This wine is a complete storyline, like a German fairytale complete with antagonist, breadcrumbs, Brothers Grimm — there's even a dark side to the story." Franco noted the "white pepper, white stone fruit and juniper". The wine has a certain heft on the palate but it should reward the curious, the open-minded and the lover of dark German fairytales.
- Metro Magazine -
Metro Top 50 Wines 2022
Carrick Bannockburn Dry Riesling 2019
Another great wine from Carrick, but something of a departure from a straightforward, fruit-driven riesling. Like a lot of our favourite white wines, this is indigenous yeast-fermented in oak and the nose is more Alsace than Mosel. Kirkland noted an aroma reminiscent of a winter garden, which comes close to nailing it. There's apple juice and citrus notes too, with lemon leaf, finger lime and salty notes. All on top of a bone-dry, searingly zesty palate.
- Metro Magazine -
back to top