Welcome to Hawkshead Wine
HAWKSHEAD Vineyard was established in 2001; Denis Marshall's vision made him one of the Gibbston Pinot Pioneers in Central Otago, NZ. A fourth-generation farmer, horticulturist and conservationist, Denis and his partner Ulrike Kurenbach create their Central Otago Wines with integrity and charm.
Denis' love of growing grapes and Ulrike's exquisite palate from her German upbringing and food technology background coupled with winemaker Dean Shaw's passion and years of experience mean that our Pinot Noir, Pinot Gris, Pinot Blanc, Riesling and Pinot Rosé are made with great care, devotion, and love, and enjoyed by all who taste them.
The vineyard is named after Denis's ancestor, naturalist William Swainson who settled in New Zealand in 1841 and named his homestead 'HAWKSHEAD'.
William Swainson's beautiful bird drawings grace the HAWKSHEAD wine labels.
HAWKSHEAD grapes come from sustainable vineyards. Active and careful vineyard management ensures quality grapes every year and exceptional ones in the perfect growing season.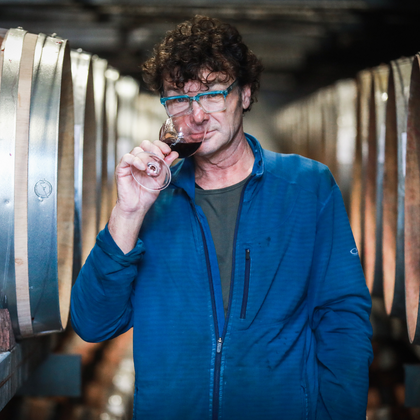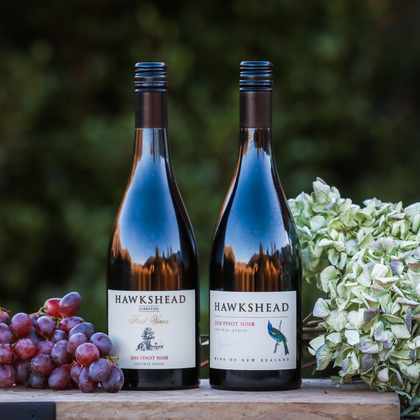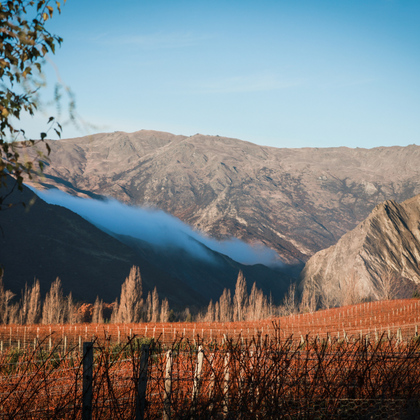 Reviews
Michael Cooper, New Zealand Wines
Michael Cooper's Buyers Guide
Hawkshead Reserve Pinot Noir 2021
The classy 2021 vintage (5*), a blend of "rounder, ripe" Lowburn and "more savoury, slower-ripening" Gibbston grapes, was hand-picked and matured in French oak barrels. Deep, bright ruby, it is a very age-worthy red, vigorous, mouth-filling and concentrated. Elegant and strongly varietal, it has strong cherry, plum and spice flavours, complex and savoury, supple tannins and a finely structured finish. Best drinking 2024+.
Outstanding quality (gold medal standard)
Candice Chow,
Raymond Chan Wine Reviews
Hawkshead Pinot Gris 2021
Bright, even pale yellow. The wine possesses clean and pure, soft aromas of lemon balm, Nashi pear, opening up to quince paste and honeysuckle. Medium-bodied, dry to taste, good concentration and weight on the palate, very crisp fruit aromas of Nashi pear, lemon balm and quince melded with ginger and verbena, lily and honeysuckle linger and growing in depth. Balance and gentle acidity is integrated, unfolding a hint of grapefruit pith. The flavours are harmonious with richness and depth. Match with pulled pork and gyoza over the next 3-5 years.
18.5/20 pts (93 pts)
Cameron Douglas, Master Sommelier Mindfood Magazine, July 2022 Edition
Hawkshead Reserve Pinot Noir 2021
Youthful, vibrant, fresh and varietal with aromas of dark cherry and raspberry, layers of wood spices and smoky qualities, then mineral earth and clay scents. Excellent on the palate with dark berry flavours and firm tannins, a backbone of acidity and a complex detailed finish. Youthful, salivating, fresh, dry and complex. Best drinking from 2024 through 2030+.
back to top