Hawkshead
Pinot Gris 2022 750ml
New Release
Hawkshead Pinot Gris 2022 750ml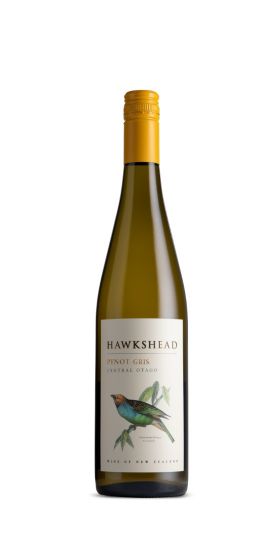 Central Otago, with its geographic and climatic challenges, deserves the description as a winemaking region on the edge. Those challenges give all our wines a very distinct point of difference, especially the white wines. HAWKSHEAD white wines are highly aromatic and have a recognisable, distinctive sense of place.
The 2022 HAWKSHEAD Gibbston Pinot Gris vouches for this. Uplifting floral and white peach aromas tease the nose and flow easily onto the palate. There, a whole medley of juicy Summer stone fruit comes to life, and the delicious, refreshing fruit sweetness will attune your senses.
This is a DRY style Pinot Gris with sumptuous fruit flavours, bright acidity and underlining mineral tones. Brilliantly balanced, richly textured and with long persistence.
Only 2 grams of residual sugar might surprise you and makes this dry-style Pinot Gris the perfect wine to enjoy with or without food.
$38.80AUD
Price based on case of any 15x 750ml bottles, all-inclusive of freight, taxes, duty and insurance from NZ Producer to your door in Australia. All prices based on live exchange rate.
back to top