Welcome to Rockburn
Rockburn takes its name from the rugged, rock-strewn, burn-scarred landscape of Central Otago. The region is renowned for its stunning scenery of rugged mountains and picturesque lakes.
We produce premium wines of intense varietal characteristics in Central Otago, the world's most southerly grape-growing region. Central Otago, at 45º south, has a climate similar to Burgundy, France, the great Pinot Noir producing region of the world.
All our wines exhibit strong varietal characteristics, highlighted in the white varieties by crisp acids, which are typical of the region. It has also become apparent that like Burgundy there are distinct 'appellations' within Central Otago. One has only to taste a Gibbston Valley Pinot Noir to experience its perfumed nose, typically violets, and earthy, forest floor sensations on the palate.
Compare this with a Lowburn/Bannockburn Pinot Noir with its darker colour and fuller, sweeter fruit. For this reason, to fully exploit the potential of the region, it is a distinct advantage to have vineyards in different 'appellations'.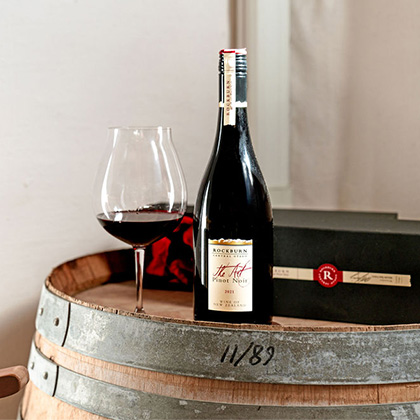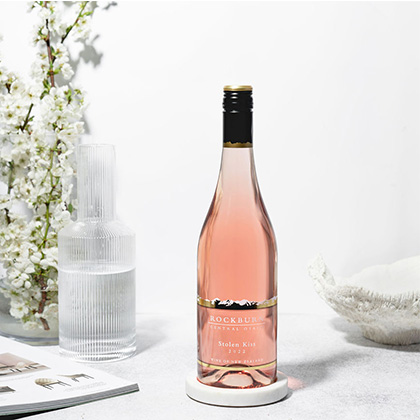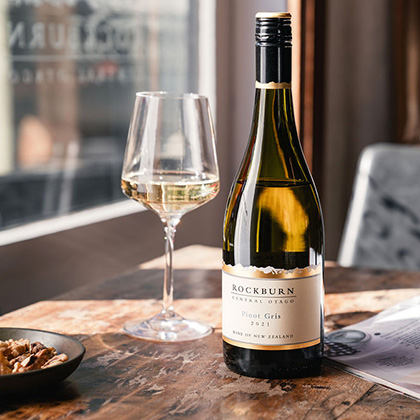 Reviews
Rockburn 'Nine Barrels' Pinot Noir 2021, Parkburn Vineyard, Central Otago
An excellent bouquet with a core of ripe red fruits from raspberry and red cherry of the forest and farmers market. There's also plenty of smoky wood scent with spices of cinnamon, nutmeg and clove. On the palate the wine is taut and youthful with tannins and acidity driving the texture then wood spices and a core of ripe fruits and a light savoury dried herb quality. A wine that simply needs more time to bring together all the attributes and meld. Length finish, well made and ready to drink from late 2024 through 2032+.
Cam Douglas MS
96 Points
Outstanding
Rockburn Pinot Gris 2021, Central Otago

A wonderful bouquet of whites spices, a core of fresh pear and apple, wild white flowers and a white sand mineral quality. Youthful, complex and enticing. Satin-cream textures lead to a core of white fleshed orchard fruit flavours, some spice and mineral and acontrasting acid line. Refreshing, balanced, even and lengthy. Well made and ready to drink from 2022 through 2026.
Cam Douglas MS
93 Points
Excellent
back to top