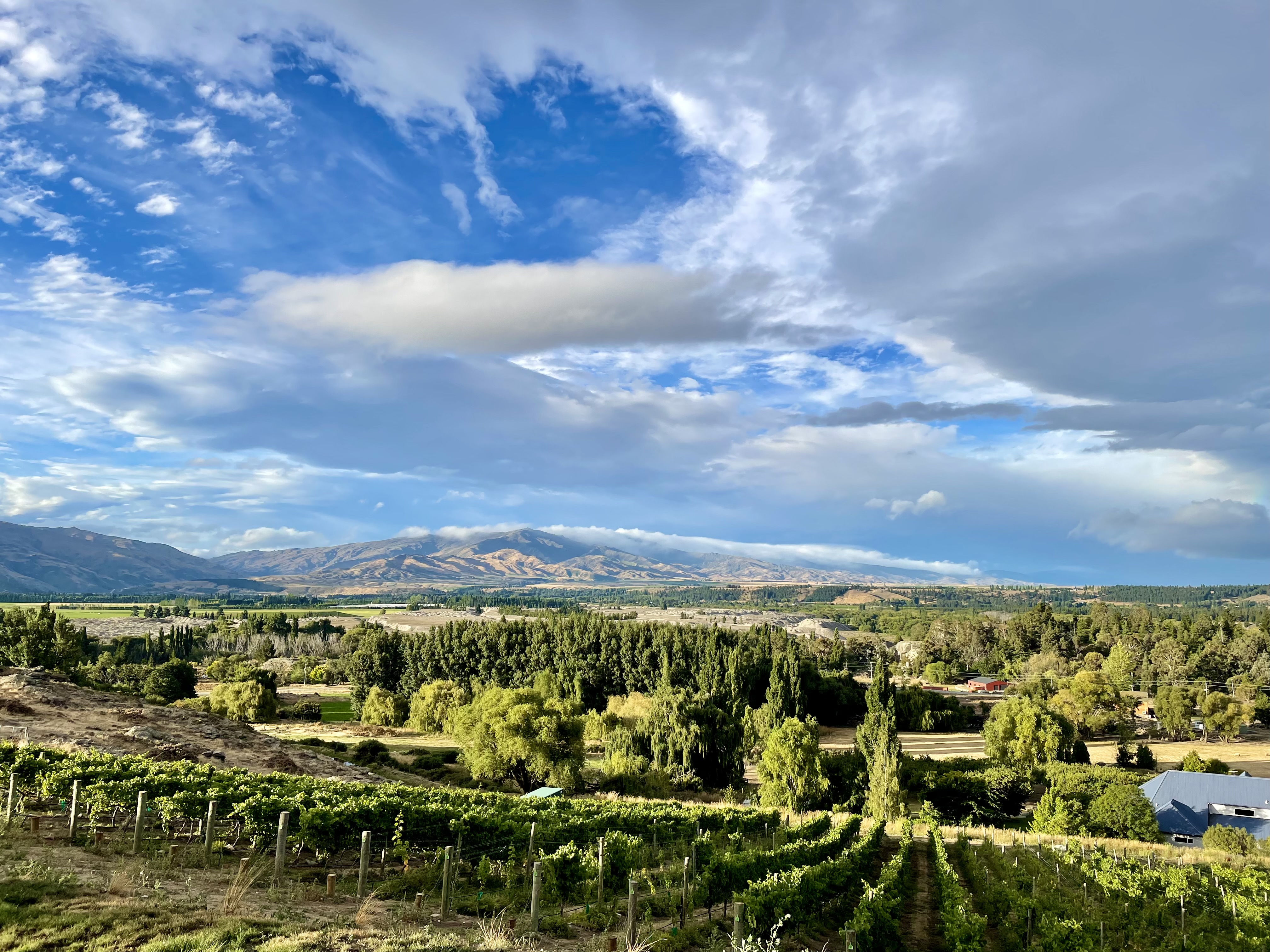 Welcome to South Edge Vineyard
South Edge is one of Central Otago's oldest vineyards. Drawing upon the expertise of winemakers and the innovative processes deployed by these experts, South Edge wines capture the rich history and epitome of taste in the Central Otago region.

Lovingly handpicked from vines grown in the vineyard's rocky schist soil of Earnscleugh. South Edge wines are aged in French oak by award-winning winemaker Matt Connell, who has managed to capture only the very best characteristics in our Pinot Noir and Chardonnay small batch varieties.
South Edge Vineyard is set on an elevated sloping north-facing site with a beautiful view overlooking the Alexandra basin and Clutha river. The area is known for its dry climate with hot summer days and cool nights – perfect for producing quality Pinot Noir and Chardonnay. The vineyard soil is high in mineral and schist content, which produces concentrated flavours and adds complexity to the wines.
The vines on the South Edge Vineyard site were originally planted in the late 1980's by local wine pioneer Ken Boddy - making it one of the first vineyards in the Alexandra basin and Central Otago. In the following years a number of other neighbouring vineyards were established along the same ridge, including Grasshopper Rock and Two Paddocks' Last Chance vineyard. These vineyards are among the most southernmost vineyards in the world.
Following a whirlwind weekend exploring the Central Otago region on bike, owners Keith Petrie and Elizabeth Broadbent had a small window of opportunity to buy and develop the vineyard even further. If you're going to do something, you've got to do it right. This has been Keiths' approach right from the start. A passion for fine wine, some of the best contacts in the industry, and a focus on producing small batch bottle runs each vintage. South Edge Wines is about acknowledging historic values while deploying cutting edge winemaking principles and expertise.
South Edge Vineyard's Chardonnay and Pinot Noir are exquisitely flavoursome and elegant. Everything from the rocky schist soil, intensity of the climate and the long term establishment of these heritage vines presents a wholesome yet delicate taste for the palate. The perfect accompaniment for any occasion.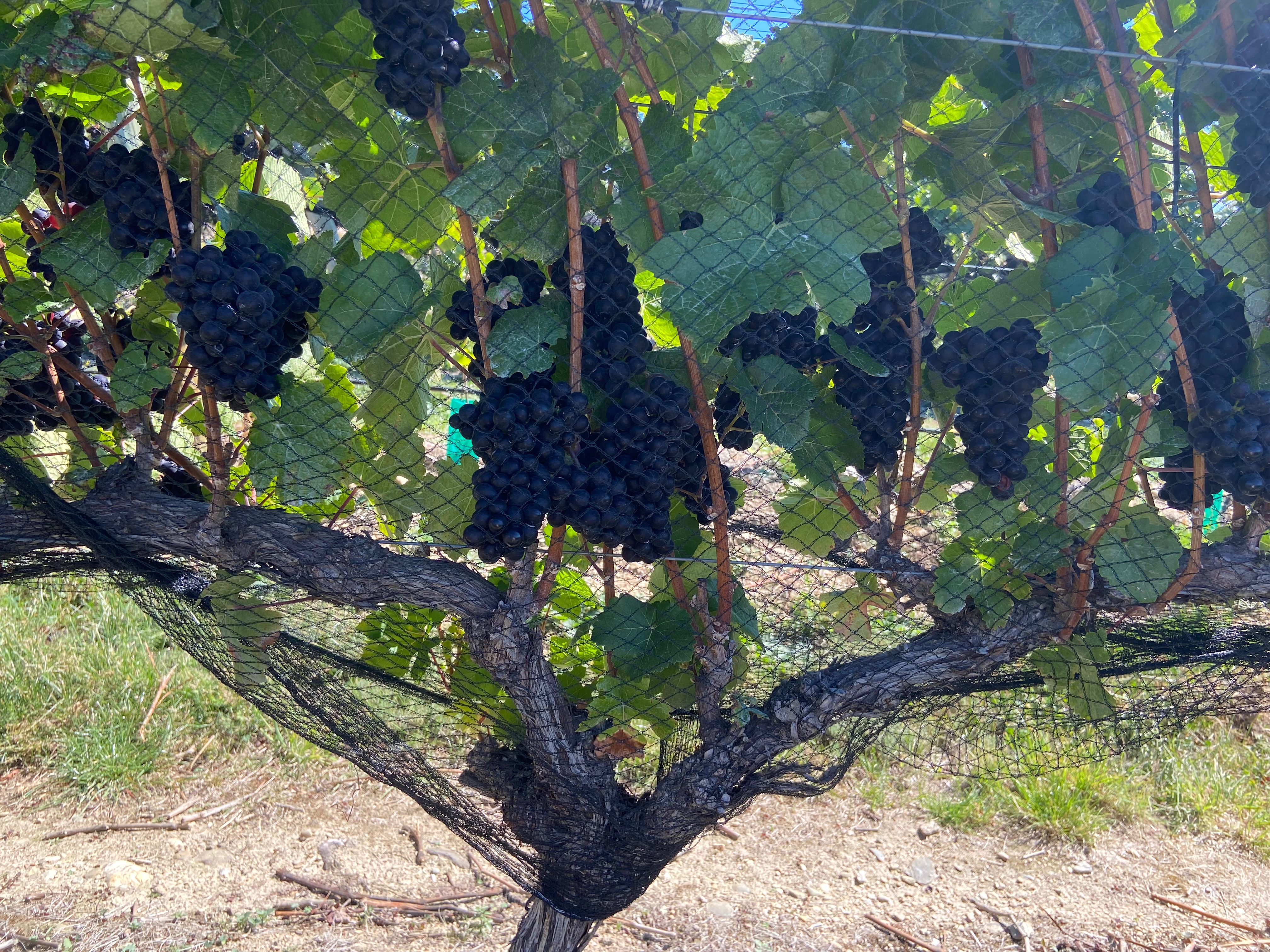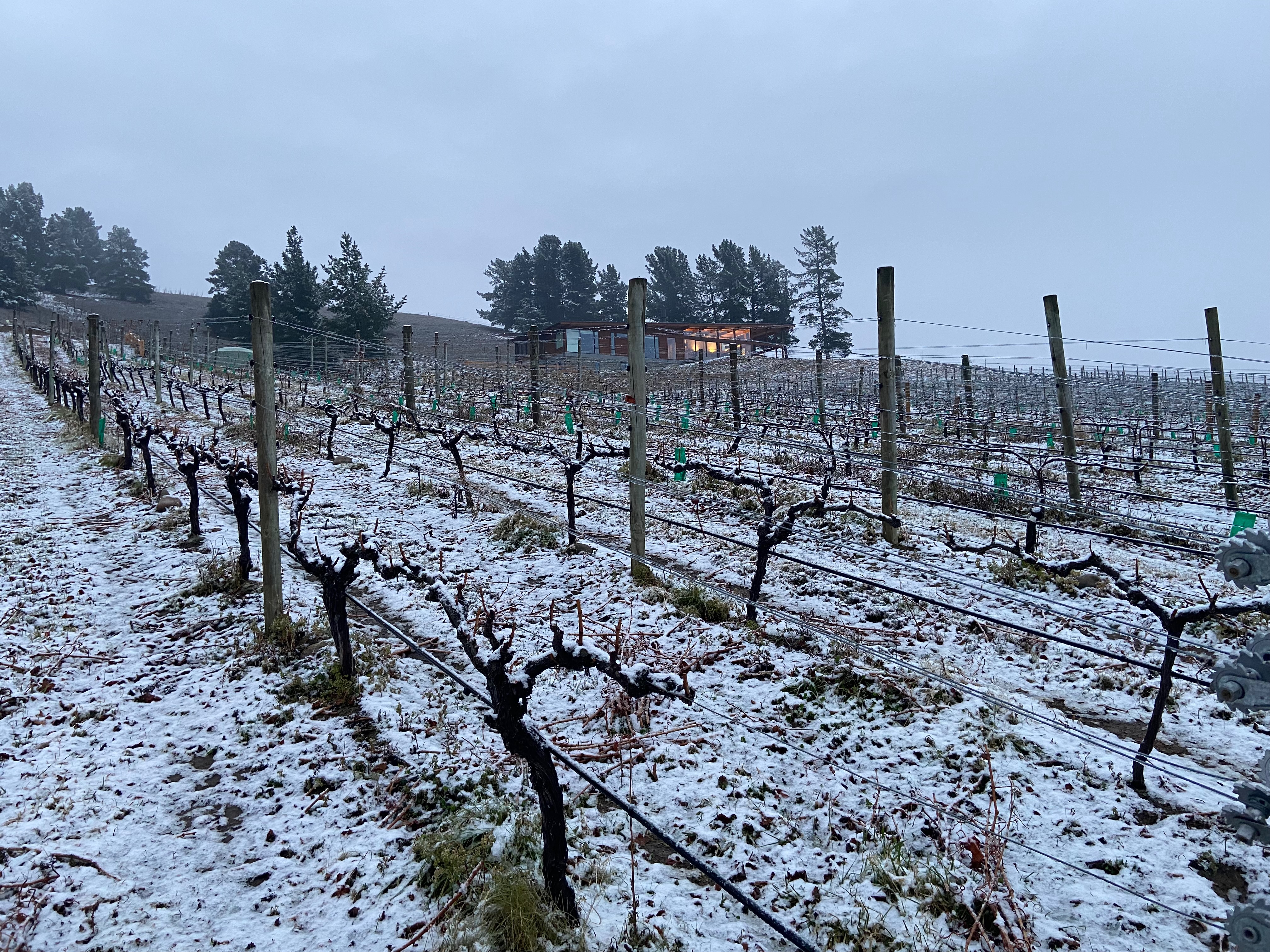 Reviews
Chardonnay 2022 95/100 5 stars. Sam Kim, Wine Orbit.
It's splendidly composed and complex on the nose with ripe stone fruit, fig, cedar and nougat aromas, leading to a succulent palate that's creamy and lingering. Wonderfully harmonious and richly textured with a persistent delectable finish. At its best: now to 2029.
Pinot Noir 2021. 94/100. 5 stars. Sam Kim, Wine Orbit.
It's gorgeously ripe and perfumed on the nose showing dark plum, dried herb, warm spice and toasted nut aromas, followed by a concentrated palate delivering refined mouthfeel and fine polished tannins. Elegant and flowing with a persistent velvety finish. At its best: now to 2030.
Pinot Noir 2022 94/100 5 stars. Sam Kim, Wine Orbit.
Pristine and delightfully restrained, the wine shows sweet cherry, plum, floral and subtle spice aromas on the nose, followed by a finely flowing palate offering elegant mouthfeel backed by silky tannins, finishing persistent and refined. Gorgeously poised and graceful. At its best: now to 2032.
back to top