Welcome to Terra Sancta e-cellar door
Terra Sancta means special place. With our four vineyards and winery based in the premium Central Otago subregion of Bannockburn, New Zealand, our soul is the Terra Sancta Estate on Felton Road. Home to the first vines planted in Bannockburn, Terra Sancta is a wonderland of detail and vibrancy - conveyed in our products our labels and our map. Welcome.

It started with a map in a dark library and an epiphany, which lead to an alchemist-like journey to Bannockburn to discover the mysteries of wine and this special place.
A wise man once said, "find the best vineyard sites you can because you can't out perform your vineyards". Guided by this wisdom, a process of following the signs, finally lead to this far corner fo the world, Bannockburn, Central Otago and the Sancta vineyard, home to the first vines planted in Bannockburn.
Once a migratory path of the Maori in search of Pounamu - Bannockburn was settled in 1862 during the gold rush. Felton Road is now a meandering country road of vines, mostly the Pinot Noir for which the region is famed, and orchards. It is also home to the "Mysterious Diggings" created by the gold sluicings from the 19th Century gold rush and ounctuated witih wineries, cellar doors and a bike trail. The best street in New Zealand is also our home base - home to our Terra Sancta Estate vines, cellar door, winery and office, hens, sheep, goats, Hill of Health, mound of Microbes - it is a vibrant and fascinating corner of the world.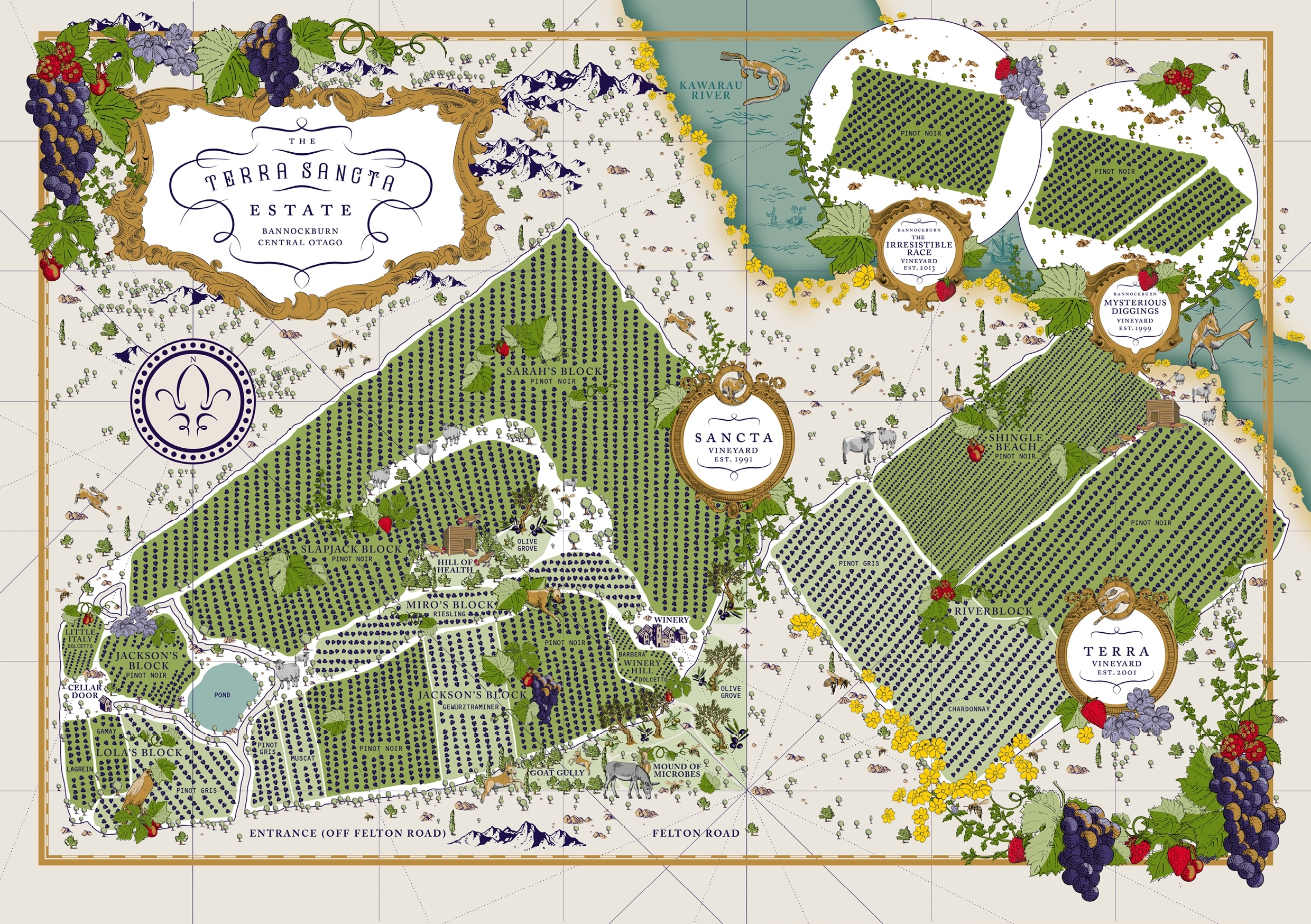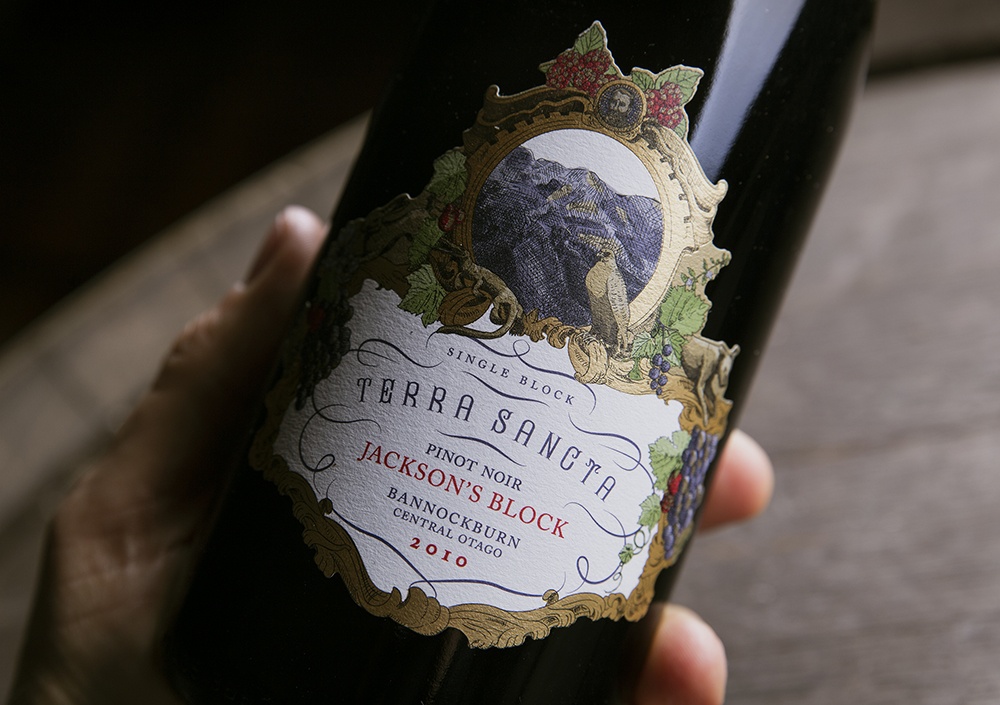 Reviews
SLAPJACK BLOCK PINOT NOIR 2016
⭐⭐⭐⭐⭐ 95 POINTS - Bob Campbell 2018
⭐⭐⭐⭐⭐ - TOP RANK The Real Review 2018
96 POINTS - TOP 100 NEW RELEASES Gourmet Traveller Wine 2018
⭐⭐⭐⭐⭐ - Michael Cooper 2019
JACKSON'S BLOCK PINOT NOIR 2016
⭐⭐⭐⭐⭐ 97 POINTS - Bob Campbell Wine Review 2018
"TOP RANK" - The Real Review 2018
⭐⭐⭐⭐⭐ - Michael Cooper's Buyer's Guide to NZ Wines 2019
"POTENTIAL CLASSIC" - Michael Cooper's Buyer's Guide to NZ Wines 2019
TOP RATED PINOT NOIR - Taste Top 100 Wine Awards 2019
back to top