Welcome to Three Miners Vineyard e-cellar door
Three Miners Vineyard is a family-owned 15.5 ha estate located on the banks of the Clutha River in Alexandra, Central Otago. Kirstin and Paul Wright own the vineyard and have 12.5 hectares of Pinot Noir vines that were planted in 2000. The white wine vines—Pinot Gris (2 ha), Riesling (0.5 ha), and Gewurztraminer (0.5 ha) were planted in 2008. The soil is a Molyneaux gravel, and the climate is cold with hot days and cool nights.
The vineyard is named after 3 men - Thomas Oliver, Joseph Knowles and James Simmonds who came to Central Otago for the 1860s gold rush. The Earnscleugh Grand Junction Mining Company was formed and the land between the vineyard and the Clutha River was mined. As water was vital to the recovery of gold from the gravel, the men invested in water. They cut water races from the Fraser River at the back of the Earnscleugh Valley and channeled that water down into the claims of other miners.
Three Miners produces its premium wine using a team approach. Both Kirstin and Paul work in the vineyard. Kirstin has a background in Plant Science and uses her skills in conjunction with the Viticulturalist to focus on vine health and fruit quality. Paul takes care of all tractor work and vineyard maintenance. Vineyard supervisor, Jamee Fortune has 20 years of experience working with grapes. Jamee works full-time in the vineyard and supervises the additional staff needed during busy times such as: shoot thinning and harvest. Wine Maker, Matt Connell is an accomplished maker of fine wines. Matt produces high-quality, well-balanced, delicious wines from our top-quality fruit.
Three Miners produces 5-6 wines from fruit grown on the property, all of which have mining names that relate to the gold mining history of Central Otago. Over the past 8 years, their wines have achieved greater than 90/100 points, gold medals and champion trophies.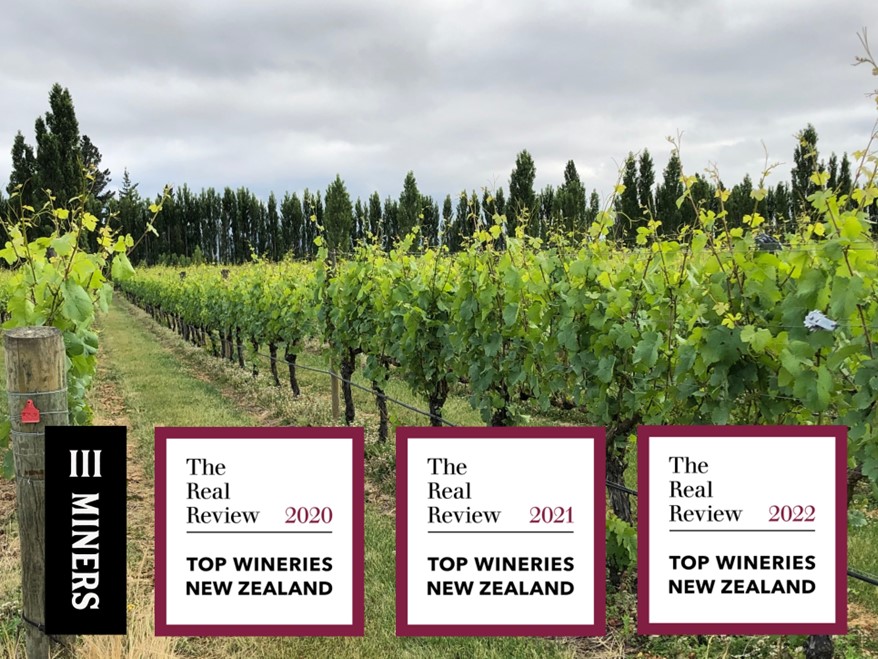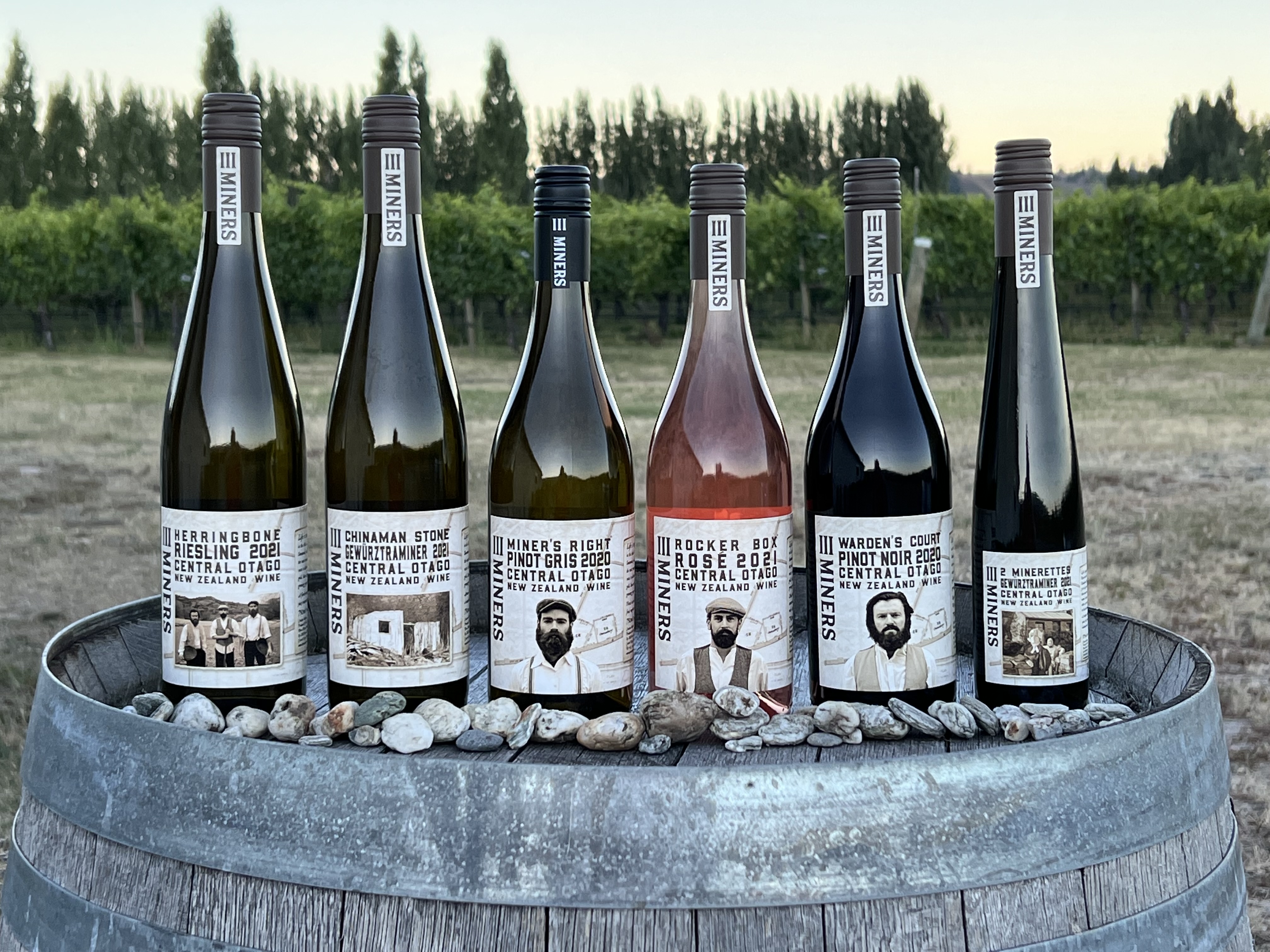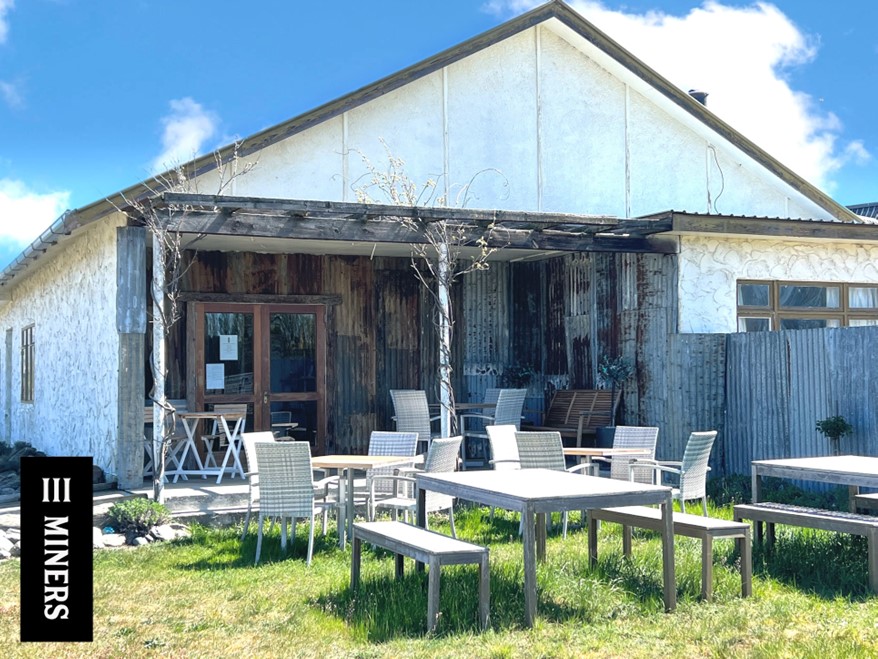 back to top