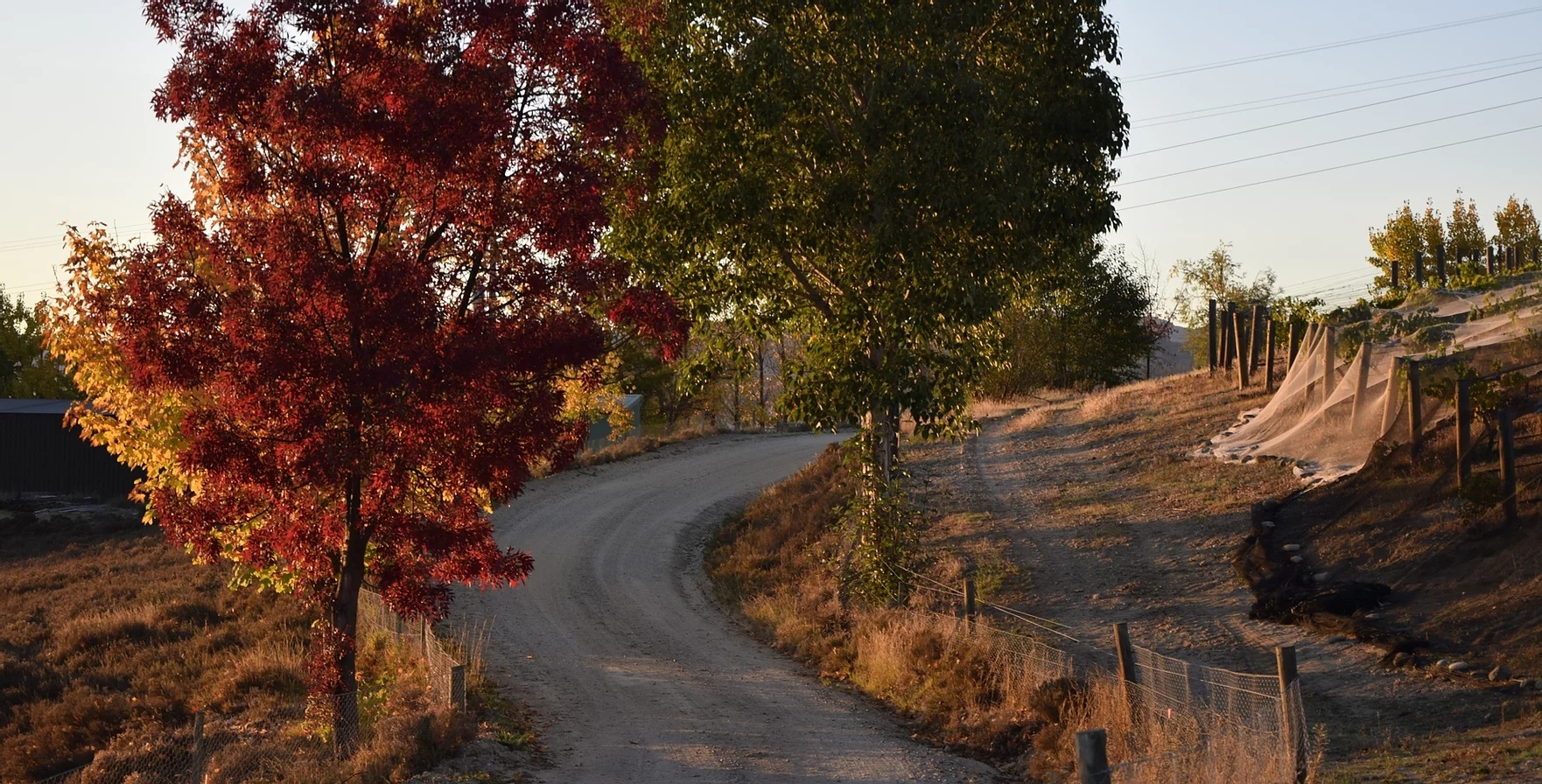 Welcome to Thyme Hill Wines
Thyme Hill Vineyard is the southernmost vineyard growing Merlot in the world, tucked within the Alexandra wine basin. The vineyard is on a north facing slope with sandy, loam and gravely soils. The Central Otago climate is known for cold nights and warm days giving our wines a medium style body weight with beaujolais type quality.
The vineyard is on 6 ha of land in a beautiful setting, north facing slopes providing stunning views of Leaning Rock and the Dunstan Range. Surrounding the vineyard is the landscape so unique to Alexandra, the purple thyme, punctuated by schist rocky outcrops.
Established in 1993 by John Kelly, Thyme Hill was a true test of entrepreneurship and Central Otago character. The vision paid off, with Thyme Hill Merlot winning multiple awards prior to John's unfortunate passing in 2008. Following this a hiatus of vineyard maintenance occurred until 2011, until keen grapegrower Inge Diks purchased the vineyard and set about building the next chapter of Thyme Hill Merlot. The challenge of reviving the vines and continuing John's vision of boutique Merlot would apply to only a select few, but Inge was up for the challenge of learning how to craft climate into wine down in this corner of the world.
Naturally all of us here at Thyme Hill were keen to get the first taste of the grapes, however due to the condition of the vines the decision was made to grow for vine health rather than harvest for the first two years, and therefore the first vintage under our new skipper came in 2014. These two years allowed the grapes to recover and set up for long-term success, and our patience has paid off, with dramatic increases in yields and quality of the grapes over the last 9 years. At Thyme Hill the focus is on the process rather than the outcome, and we find that this yields to consistent and quality grapes.
Grapes are hand-picked and the wines are crafted under the watch full eye of Antony Worch, wine maker at Alexandra Vintners in Central Otago. Thyme Hill Wines are from a single vineyard and 100% grown and produced in Central Otago, New Zealand.
All of the work is done by hand, and harvests are a great occasion every year for celebration with friends, family and the community.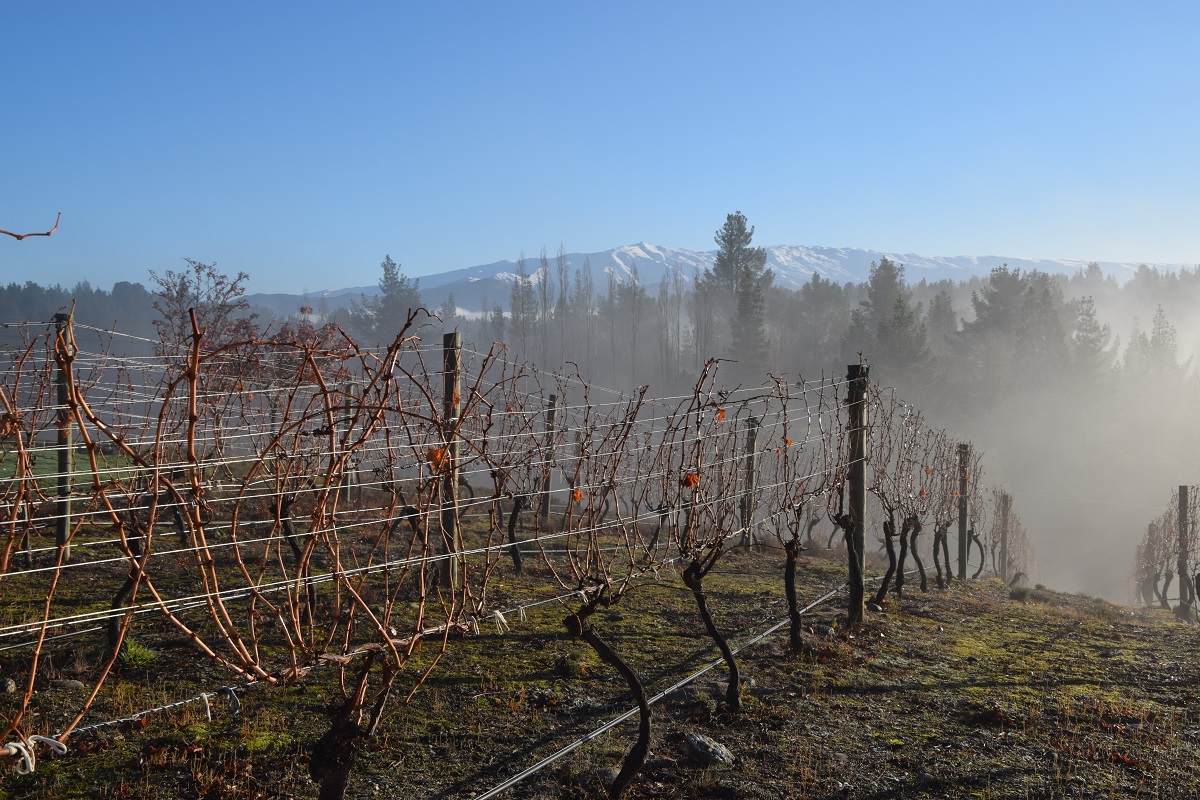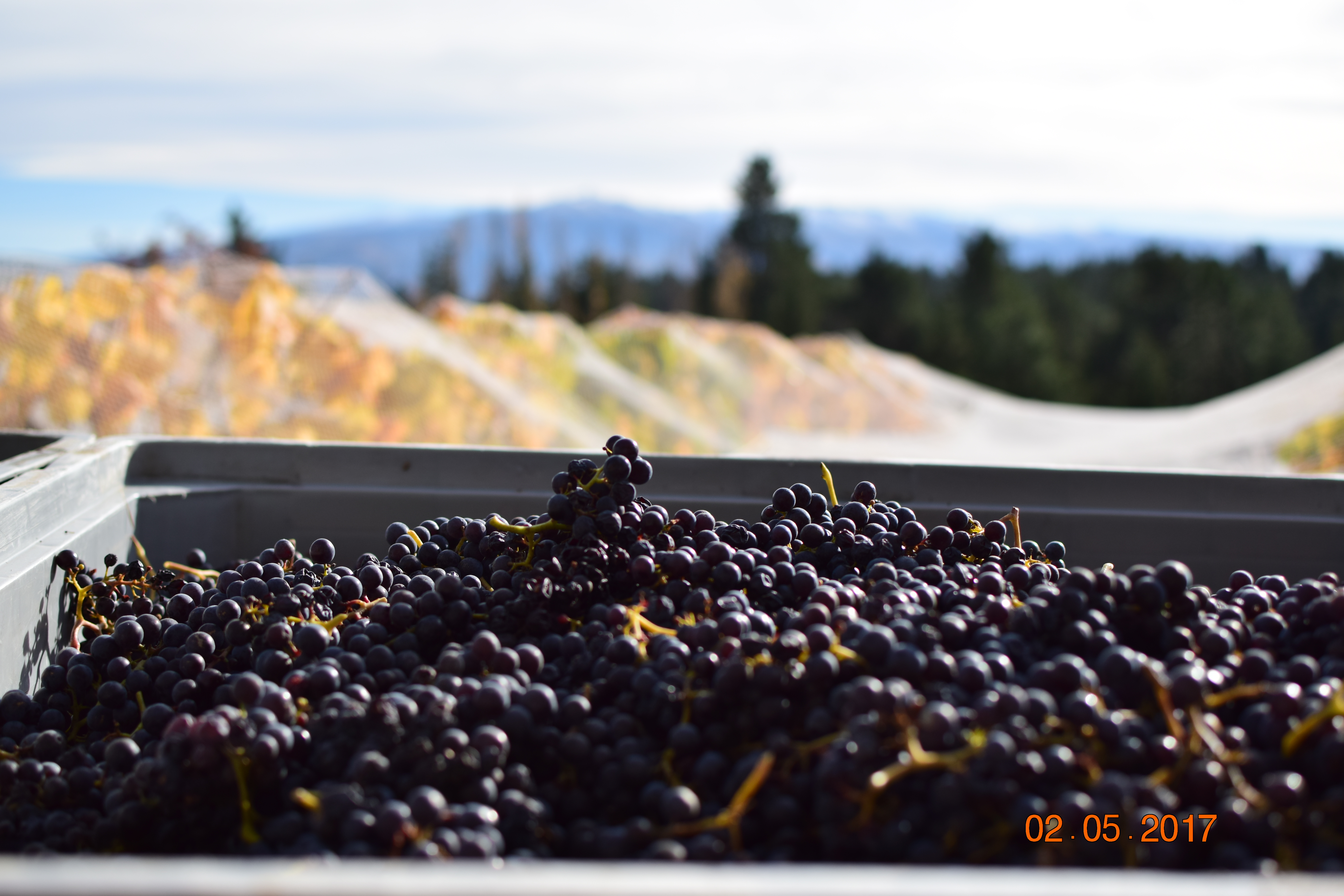 Reviews
Thyme Hill Merlot 2016
Dusty gravel, mixed wild & dried herbs, fruit cake and dark fruits, oak spices with time. A light to medium weight style that has a crunchy, playful, almost Beaujolais-like quality to it. Plum and berries lie at the core with dried herbs and tea-leaf, flowing to a lightly charry finish. Some youthful sappiness adds to the appeal. An interesting alternative to Central pinot.
Mark Henderson, Otago Daily Times
Thyme Hill Rosé 2020
Such a delicious rosé, with depth of flavour and more savoury notes.
Wine tasting
Absolutely beautiful location, delicious wine and a generous, knowledgeable host. Perched perfectly on purple hills this boutique vineyard is unique in beauty and experience. Rustic charm and fine wine mix and mingle about the property surrounded by mountain scenery and fresh thyme aromas. Inge makes you feel welcome and is happy to share her story of the making of magnificent Merlots. A place not to miss! Thanks for having us - we can't wait to come back.
back to top