Welcome to Awaroa Winery's international e-cellar door
"Using sustainable and organic practices we aim for a ripe concentrated style of red wine."
We use meticulous vineyard management to ensure low yield while leaving the fruit out in the sun as long as possible to develop the best possible flavours for our wines.
Our vineyards are on gently sloping, west-facing hills in a valley system known as Awaawaroa Valley. The base of the valley contains the stream and the soil is a rich clay extremely suitable for the varieties grown.
The climate here on Waiheke Island is similar to Bordeaux with rainfall, heat and sunshine hours suited to this style of wines. Since we are a small organic vineyard, our time and effort is focused on viticultural practises that can enhance the quality and flavours of the wines.
---
"The Awaroa label is reserved for organically grown grapes grown on our vineyard.
All wines under the Awaroa label are made on our land in our winery"
In addition to our estate wines, we also purchase grapes from other Waiheke producers, and from Gisborne to produce second label "Waiheke Road" wines, Syrah, sauvignon blanc and chardonnay.
Our vines are hand harvested and gently crushed. After cold soaking at 4 degrees centigrade for a week the wines are fermented with introduced yeast. The fermenting wine is plunged by hand 6-8 times per day. Ferment is generally hot peaking at 33 degrees.
Once ferment is complete the wine is left on its skins for an extra couple of weeks at warm temperature. During this extended maceration time the tannins soften. A gentle press into new oak barrels for the next 12 months or so before being bottled.
After another 6 months the wine is ready for release. While the wines are good drinking when released we generally recommend extra ageing, which makes the wines more complex with softer tannins.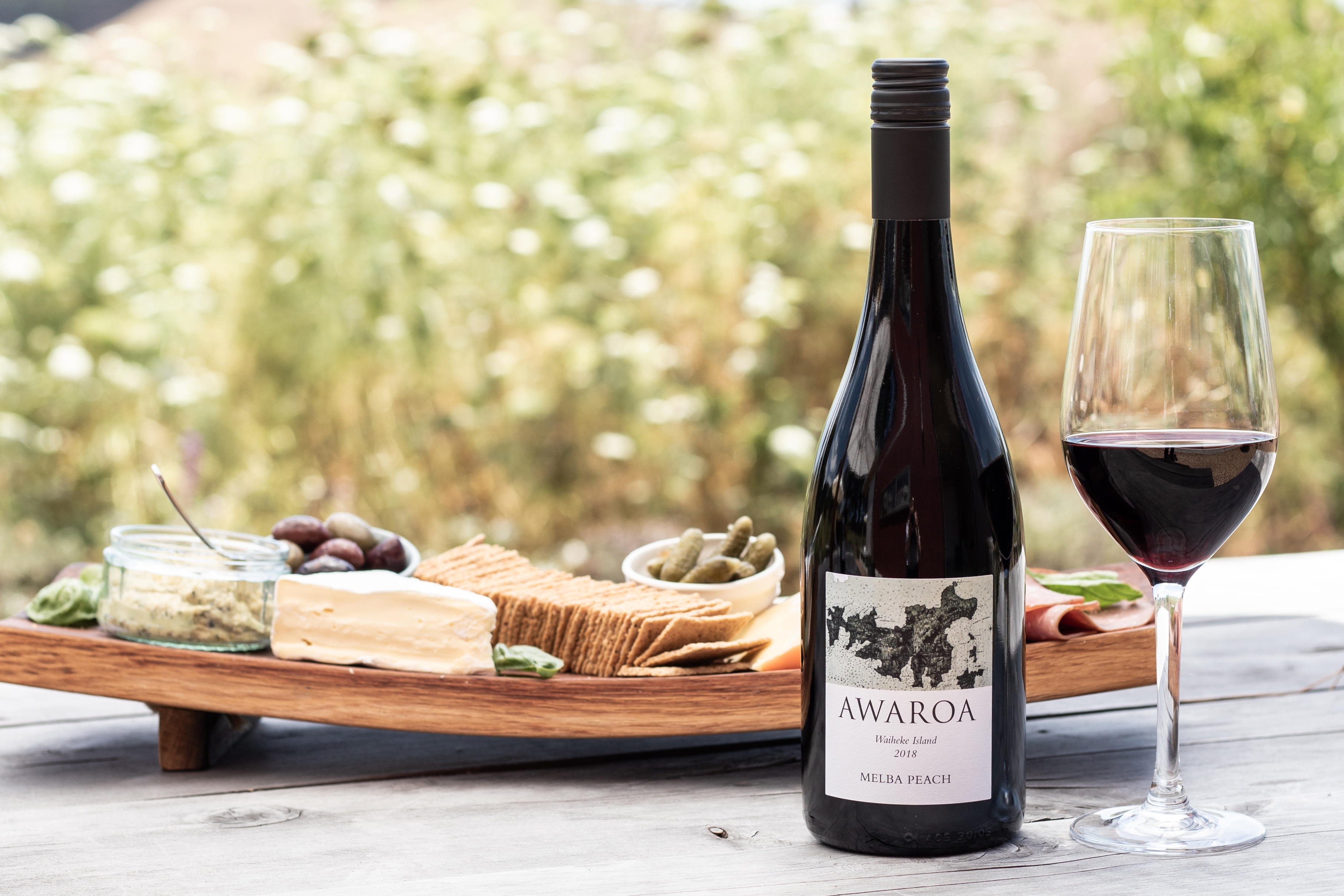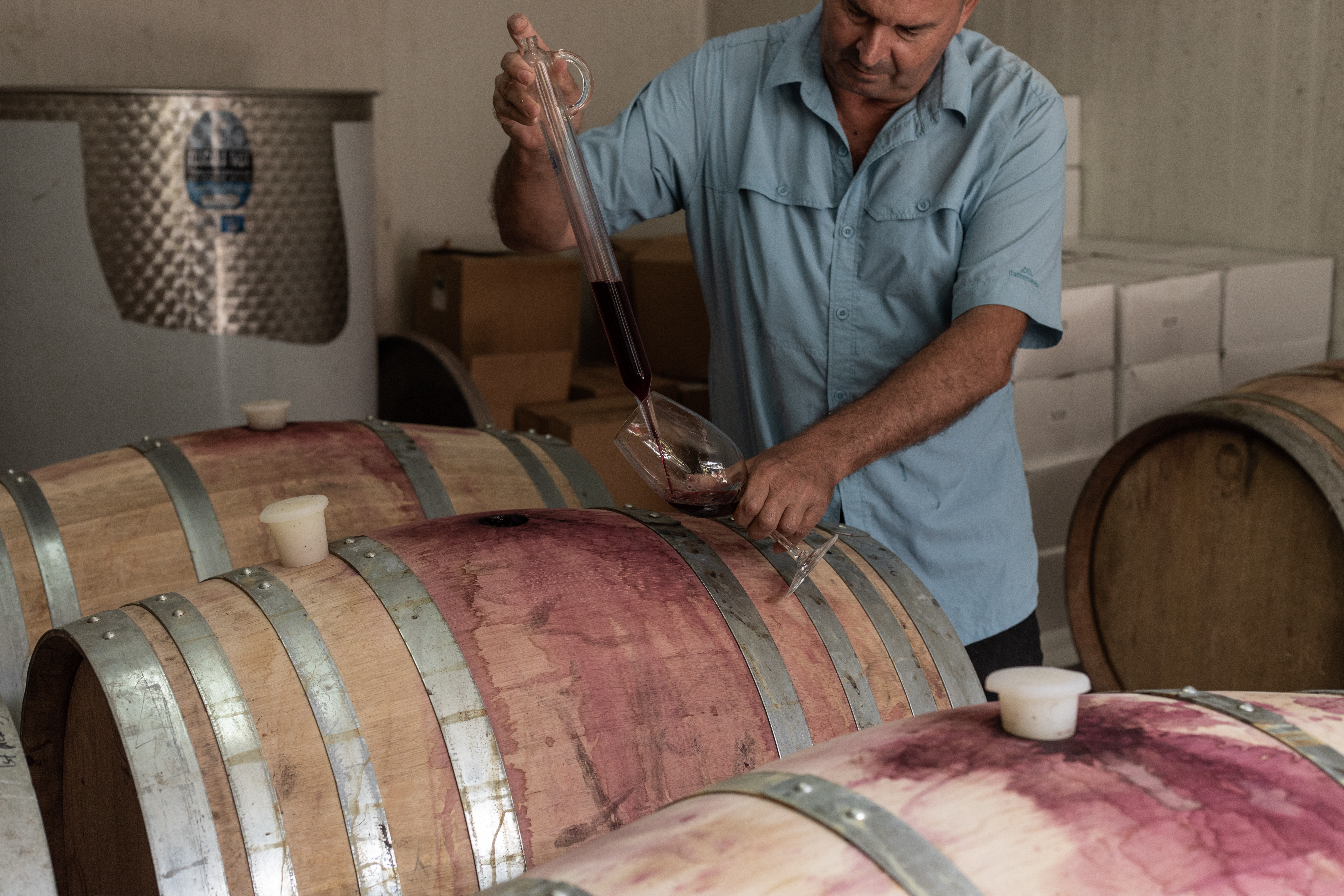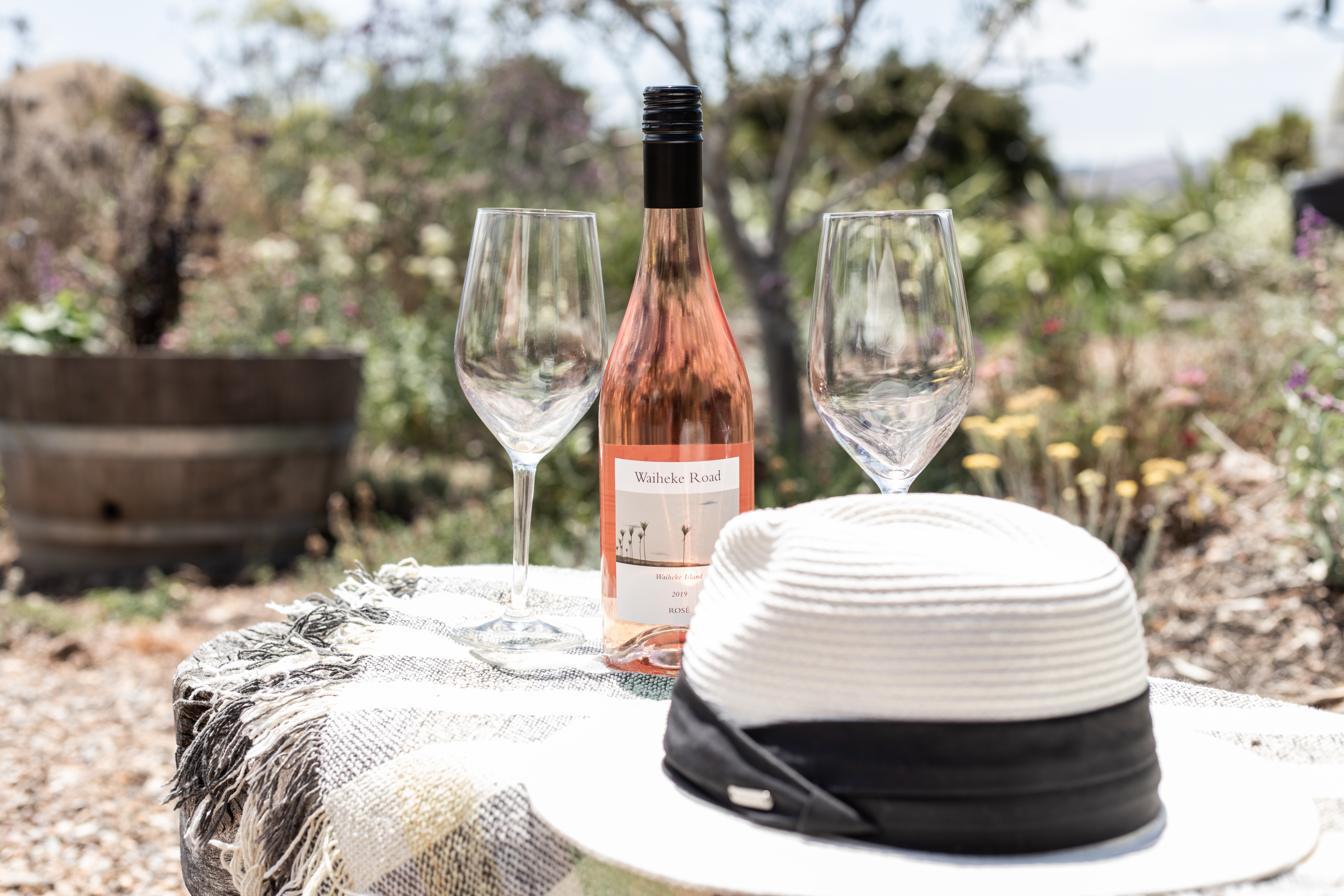 back to top