Mudbrick Vineyard
Explore our variety of Waiheke Island produced, hand-picked and harvested bespoke wines. Exclusively available in our restaurants, at our cellar door and online.
Established in 1992, it's difficult to imagine a more lovely location – at the top of undulating farmland scattered with native flora and fauna, Mudbrick is found nestled amongst manicured, aromatic Potager Gardens and acres of established vines overlooking the ocean, Rangitoto volcanic island and Auckland city in the distance.
Gold medal streak continues for Mudbrick Vineyard at China Wine & Spirits Awards
Mudbrick Vineyard's trio of 'Icon Wines' have all had success at the China Wine and Spirits Awards. The vineyard's 2020 vintages of Francesca (Chardonnay), Velvet (Bordeaux blend) and Oscar (Syrah) were awarded Gold, Gold and Double Gold medals respectively.
The China Wine and Spirits Awards is the largest and most influential wine and spirits competition in China with wines entered from 55 counties, blind tasted by 100 expert judges selected from all areas of the wine industry including importers, distributers, retailers, and sommeliers.
"What a result! We are all incredibly honoured to be awarded gold medals for the 2020 Francesca and Velvet and absolutely thrilled to receive a double gold for the Oscar. Both the vineyard and winery teams are incredibly proud these three wines. The 2020 vintage was challenging because of the Level 4 Covid restrictions and was a real team effort between the vineyard and winery, where everyone played their part in producing these fantastic wines'' says Patrick Newton, Mudbrick's Winemaker.
Following a 1st place win for Mudbrick's 2020 Reserve Merlot/Petit Verdot/Cabernet Sauvignon/Malbec in the Dish Magazine's Big Reds Panel and the results at CWSA confirms the vineyards position as one of the top producers in the New Zealand. To be awarded gold medals for their flagship Chardonnay and Bordeaux blend as well as double gold for their flagship Syrah really highlights the outstanding quality of the Mudbrick vineyard sites.
Flying the flag for Waiheke Island wines globally, Mudbrick Vineyard was the only vineyard to win Gold from the Waiheke Island region, making the win all the more momentous.
Mudbrick Vineyard Francesca and Oscar 2020 are both available for purchase from Mudbrick Vineyard directly and Mudbrick Vineyard Velvet 2020 is available en-primeur to Velvet Society members.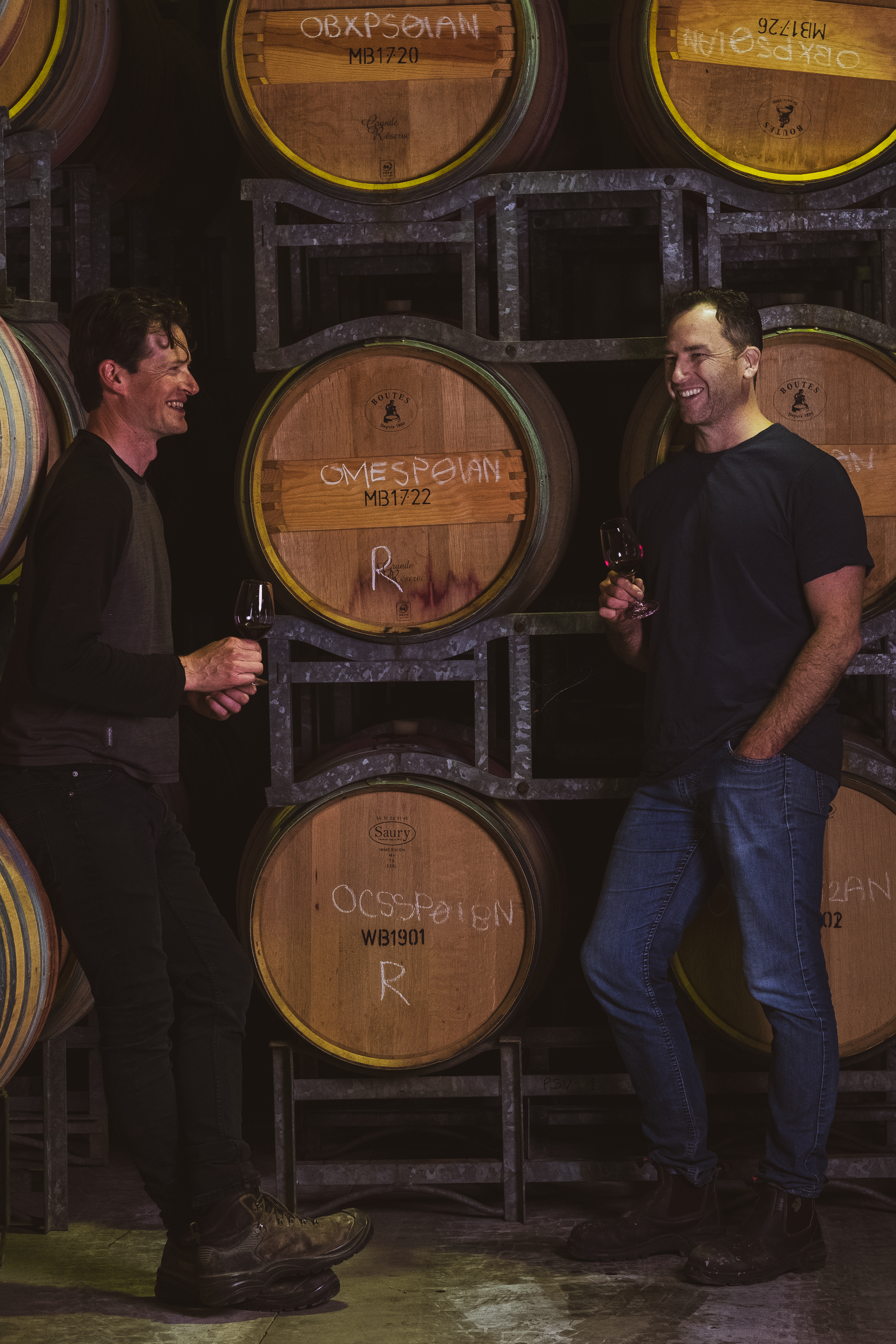 Reviews
Francesca Chardonnay "magnificently complex bouquet followed by a powerfully graceful palate that delivers outstanding depth and rich mouthfeel." 97 Points – Sam Kim, 'Wine Orbit'
Velvet "Mudbrick's intense, flavoursome flagship red is a power-packed mix of dark berry fruits, subtle herb, vanilla, liquorice and a generous influence of spicy oak flavours. Generously proportioned red with obvious cellaring potential." - 96 points Bob Campbell, The Real Review
"For a grand experience, this is THE place to go. Mudbrick really lay it on. Great venue, great food, wine and service, and location." - Trip Advisor
back to top