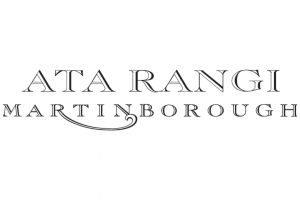 Welcome to Ata Rangi Martinborough cellar door
In Te Reo Māori, Ata Rangi means "dawn sky" or "new beginning". It is a name that honours our land and reflects the work we do here. Making wine is all about working in sync with the changing seasons and conditions on the land. We strive to craft wines that capture the essence of our place: Martinborough, Aotearoa-New Zealand.
We are a small, family-owned organic winery with a reputation for pinot noir, located at the southern end of the North Island.
Ata Rangi was founded by Clive Paton in 1980. The first vines were planted on a small, stony sheep paddock at the edge of the Martinborough Village. Clive's sister Alison bought an adjoining block soon after and in 1986 Clive's partner Phyll Pattie bought a share in the business after moving from Marlborough where she had been working as a winemaker.
42 years on, we continue to work diligently to nurture Ata Rangi's enviable reputation as one of the new world's most respected pinot noir producers. Today, Alison Paton heads up day-to-day running of the business, with Helen Masters crafting the wines aided by the vital stewardship of vineyard manager Ian Ewart.
Price based on case of any 15x 750ml bottles, all-inclusive of freight, taxes, duty and insurance from NZ Producer to your door in Australia. All prices based on live exchange rate.
back to top