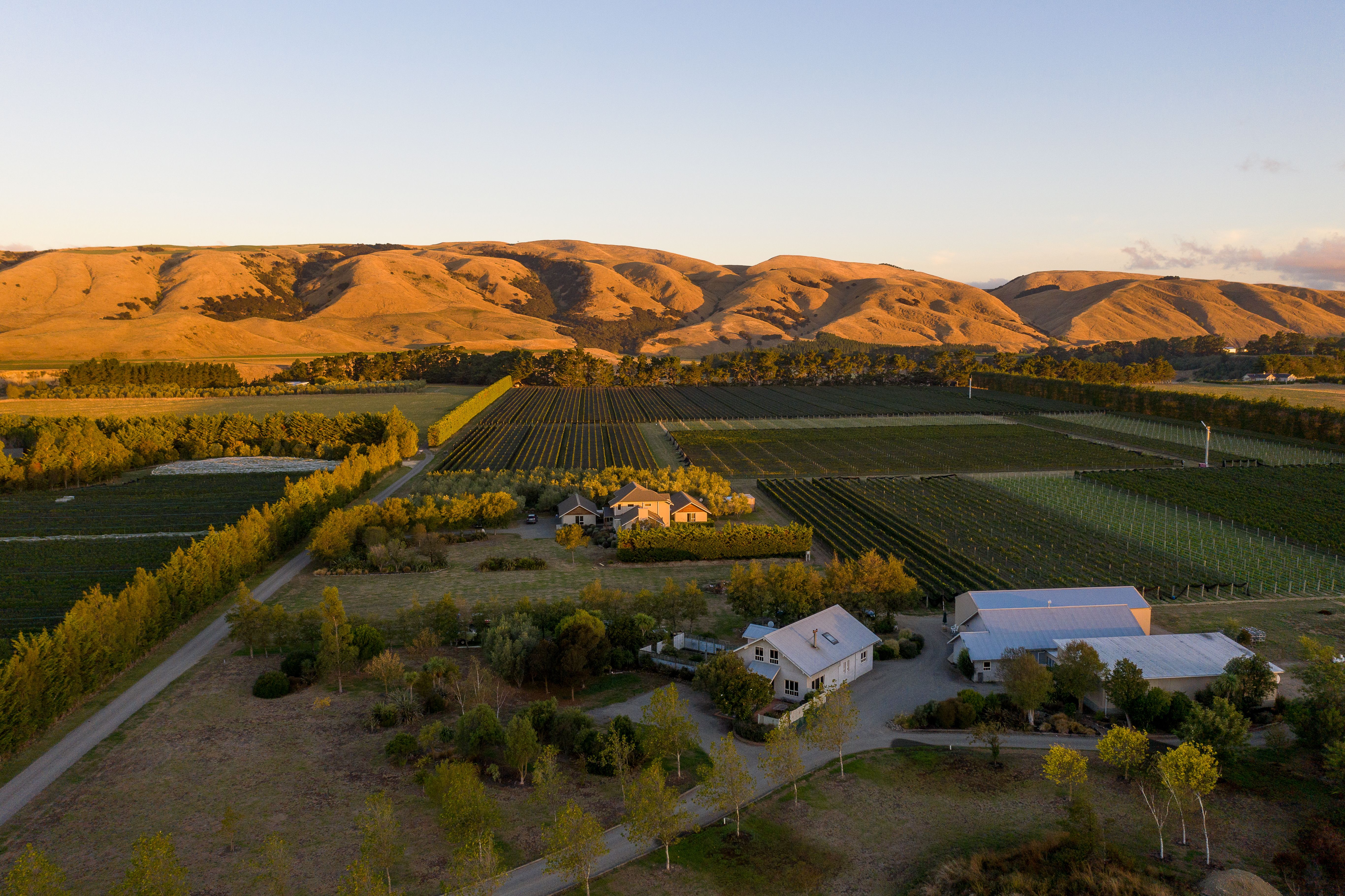 Welcome to Butterworth's e-cellar door
Renowned sailors, the Butterworth Family are the new custodian of Julicher vineyard, planted in the iconic soils of Te Muna. The wines of Julicher vineyard have received critical acclaim since their first crop. As such, the J-Knot on every Butterworth bottle (the strongest sailing knot you can tie) is a tribute to our vineyard's founder, Wim Julicher.
Butterworth Estate is a boutique Martinborough winery focusing on the production of prestige hand crafted wines of distinction. Our property is planted from Te Muna Road to the edge of the Escarpment in predominantly Pinot Noir with Sauvignon Blanc, Riesling and Chardonnay. Our mature vines are dry grown and produce concentrated small berries in unforgiving terroir. The fruit from our small 20-hectare single vineyard is hand-picked and the wine hand-made.
We head into our third decade with the same passion and dedication that we had from the start, still focussing very much on making only the finest wines. The Te Muna terroir and hard work of all the Butterworth team, the experience and eye for detail by our vineyard manager Kyra Day, plus the exceptional flair of our Winemaker Martin Bell, combines to create Pinot Noir's of poise and power.
Reviews
Butterworth Te Muna Sauvignon Blanc 2019
"Complex, distinctive, varietal, fresh, youthful, herbaceous and powerful bouquet. Aromas and flavours of grapefruit, fresh basil and sage, apple and white fleshed tropical fruits. Youthful, tense, crisp, salivating, refreshing an dry. Persistent with a core of fruit and fresh herbs, a stony mineral layer and tangerine, grapefruit finish. Well made, in fact delicious, best drinking from purchase through 2024." - 95 Points OUTSTANDING Cameron Douglas Master Sommelier - March 2021
5 Stars, The Wine Writer - May 2021
93 pts Bob Campbell The Real Review - March 2021
19/20 Joelle Thompson - March 2021
18.5+/20 pts (94 pts) Candice Chow for Raymond Chan Wine Reviews - April 2021
93 pts Mike Bennie - The Wine Front - May 2021
Butterworth Te Muna Chardonnay 2020
"Supremely elegant and seductively complex, showing nectarine, fresh fig, roasted hazelnut and vanilla characters with a hint of brioche on the nose. The concentrated palate exhibits excellent focus and flow, wonderfully enhanced by creamy texture and beautifully pitched acidity, finishing impressively long and refined. At its best: now to 2030." - 95pts Sam Kim - Wine Orbit - July 2021
94 Points EXCELLENT Cameron Douglas Master Sommelier - July 2021
93 pts Bob Campbell Master of Wine - The Real Review - July 2021
5 Stars, The Wine Writer - August 2021
Butterworth Te Muna Pinot Noir 2018
"Appealing, elegant pinot noir with red fruits, spice, wood-smoke, fresh herbs and subtle floral flavours. A high-energy wine with a backbone of bright, fresh acidity and fine, peppery tannins. At its best: 2021–2025" - 94 pts Bob Campbell Master of Wine - Mar 2021
94pts (Excellent) Cameron Douglas Master Sommelier - March 2021
18.5/20 Joelle Thompson - March 2021
18.5+/20 pts (94 pts) Candice Chow for Raymond Chan Wine Reviews - April 2021
5 Stars, The Wine Writer - May 2021
back to top