Cambridge Road
Cloudwalker 2022 750ml
Cambridge Road Cloudwalker 2022 750ml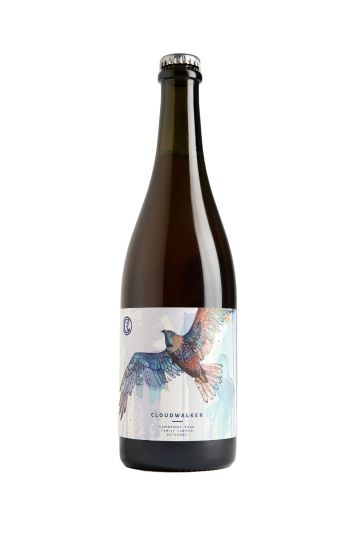 This year's Cloudwalker sees a return to a more typical vintage, one in which we employ all the varieties grown in this single vineyard.
Dominant in Pinot Gris we get colour spice and stonefruit dimensions, modest levels of Riesling engage further spice and citrus lift. Beyond this a subtle gift of Pinot rose smooths the complexion ever so slightly.
This also means the wine is quite tightly boned in Autumn 2023 and will become more generous with several years of cellaring. Either enjoy young for its vitality and attitude or invest in some time and look forward to a more relaxed supple version in the next 2-10 years.
Vintage - 2022
Production - 3672 Bottles
Vine Age - 22 Years
Vineyard - Cirrus Vineyard Martinborough
Elevage - 11 Months Neutral Oak
Skin Contact - 11 - 24 days
Composition - 65% Pinot Gris, 28% Riesling, 7% Pinot Noir
Alcohol - 12%
Sulphite Content - Zero Added
$44.60AUD
Price based on case of any 15x 750ml bottles, all-inclusive of freight, taxes, duty and insurance from NZ Producer to your door in Australia. All prices based on live exchange rate.
back to top