Welcome to The Elder Pinot e-cellar door
The Elder Pinot is a small Martinborough wine producer. A family business founded in 2010, by Nigel Elder.
Our philosophy is to produce a limited quantity of single vineyard, estate grown wines from only the best vintages. We are dedicated to excellence and uncompromised quality, with an emphasis on the elegant, savoury characteristics and structure of great pinots.
Our vineyard is located at the Southern end of the Te Muna Valley, at the confluence of the Huangarua and Ruakokopatuna rivers, and protected from the South by a low rise. The vines are in sight of Craggy Range and Escarpment vineyards, but on a significantly more elevated terrace, resulting in a largely frost free site.
The soil profile is elevated river bed over large limestone boulders; seriously stony, with very low fertility and a notable mineral element. Planted in 80% Pinot Noir and 20% Pinot Gris, the Pinot Noir vines are 20+ years old, spread across a number of clones, and the Pinot Gris vines are 15-17 years old.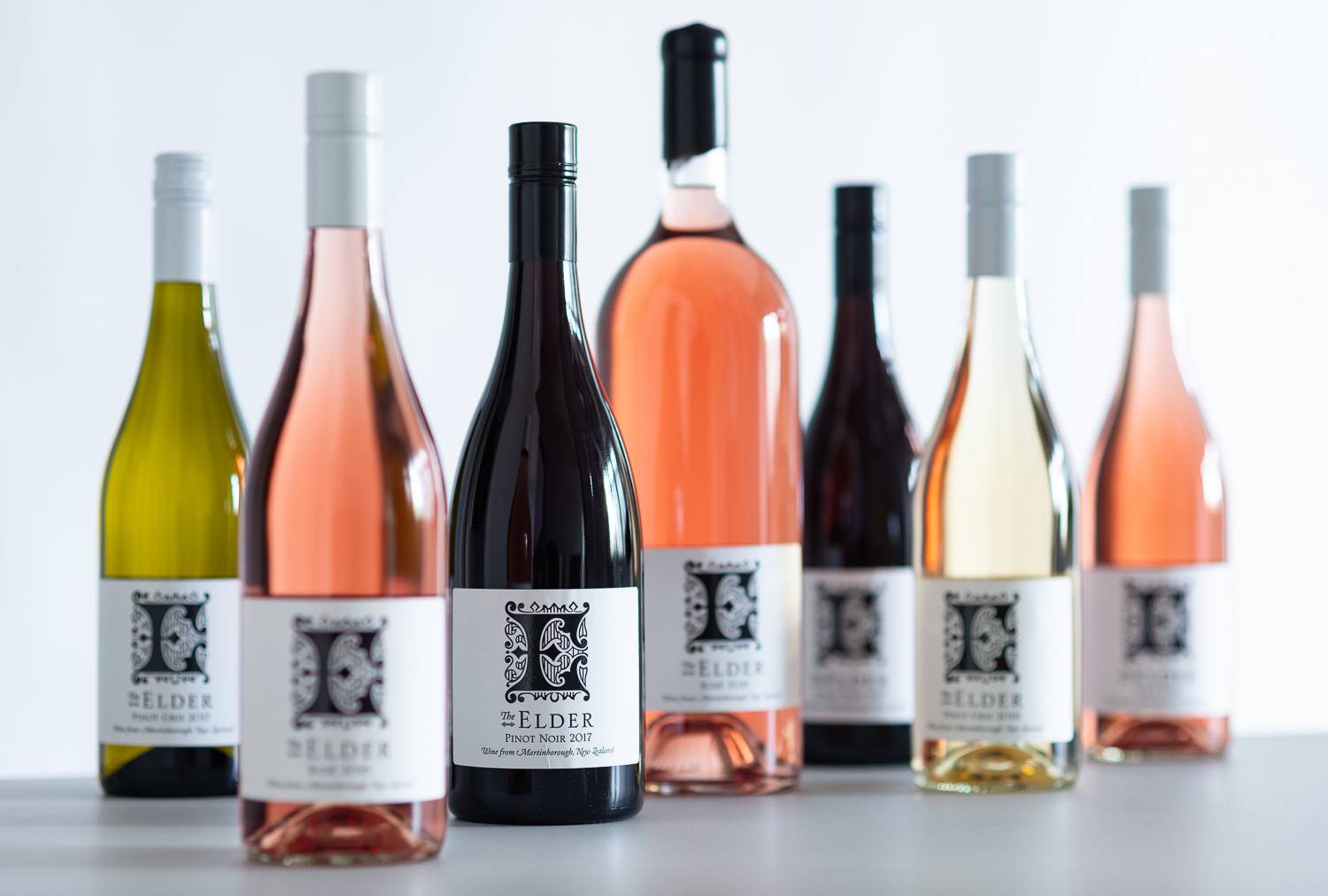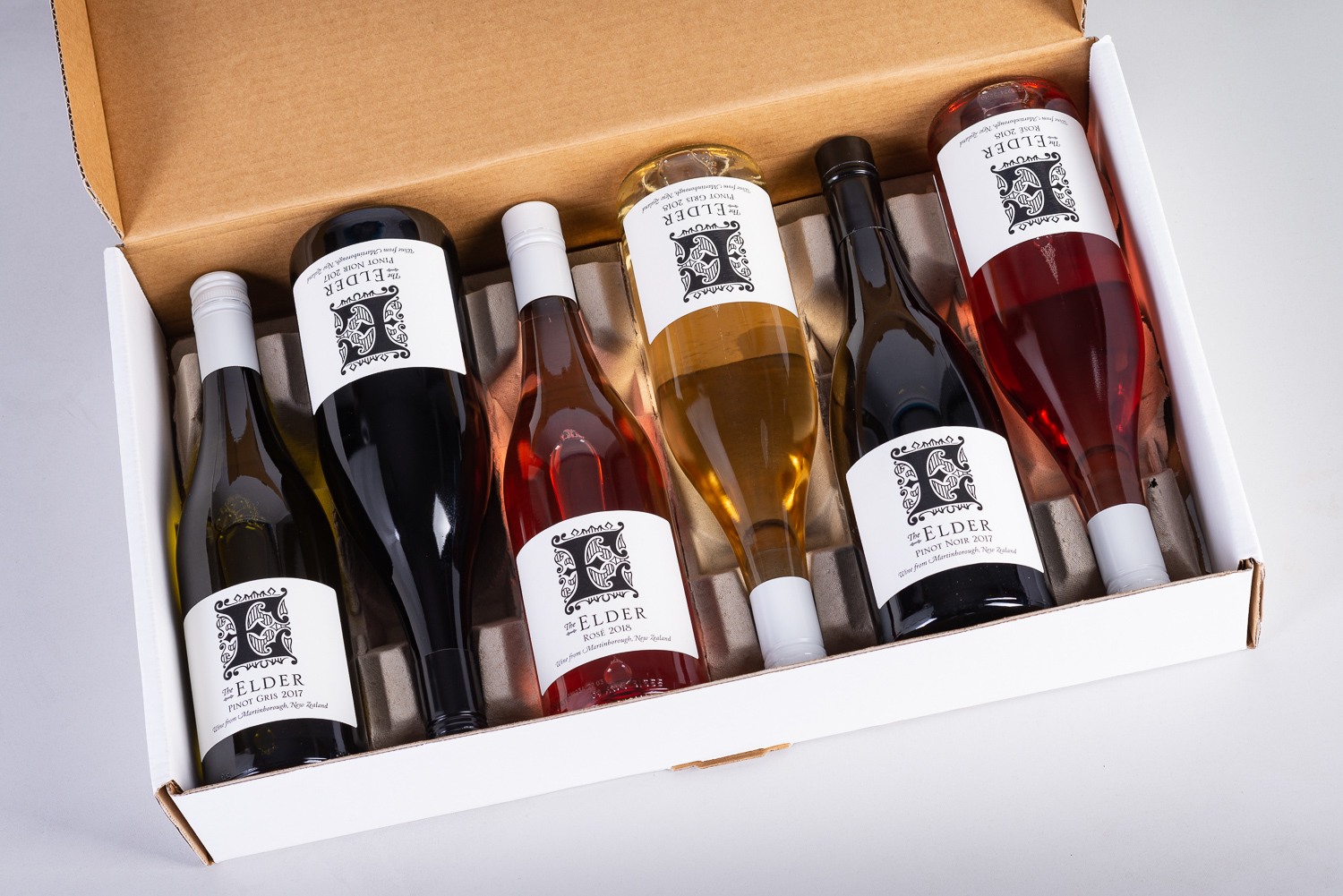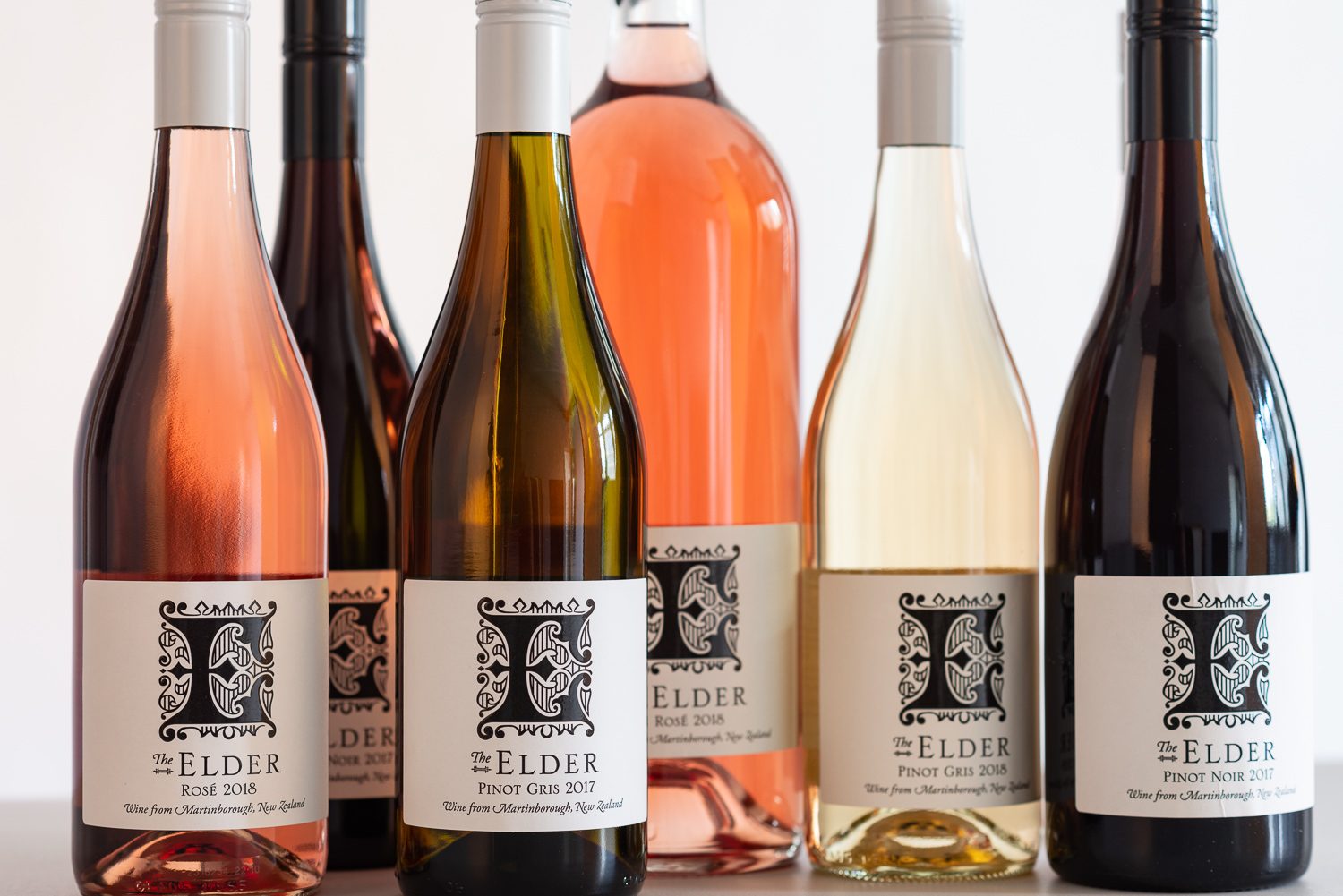 Reviews
The Elder Martinborough Pinot Noir 2013 ★★★★★
A very expressive bouquet heavily laced with aromas of soil, minerals and ripe red fruits from cherry to plum to blackcurrant; overall youthful and alluring. On the palate – dry, medium bodied and with a tight structure accentuating firm tannins and medium++ acidity; a wine still climbing the integration and development ladder carrying great potential along the way.
5 Stars
Cameron Douglas – March 2015
The Elder Pinot Noir 2014 [95 points]
Savoury, silty, mineral beginning, red fruits led by cherry and strawberry, bracken, dried herb, very complex. Palate facsimile of nose, firm to fine tannins, well-judged oak, backbone of acidity, long finish. Drink 2018-2025. Alc 14%.
95 Points
Decanter – December 2015
By Cameron Douglas MS
Situated on an old river terrace of the Ruakokapatuna River overlooking the Te Muna valley and under the watchful gaze of the Three Canoes mountains - this is a unique site.
The ground is as hard as diamonds (well almost) and planting anything at all was more than just a simple task when the site was first developed. Rocks, stones and gravels over limestone make up the soil profile - see pic below.
With less than 3 hectares of vines dominated by Pinot Noir (clones 5,115 and Abel) and a minuscule amount of Pinot Gris - this is a tiny yet very well tended site. The wines are - well - pretty darn good: Yields are naturally low, concentration high and flavor rather gorgeous.
back to top