Welcome to THE BONELINE e-cellar door
THE BONELINE is a figurative way of describing the Waipara River we live and grow along. Over millions of years the river has receded revealing fossils, rocky terraces and in turn informing the location of our plantings.
This land is restless with low rainfall, katabatic valley winds and amphitheatre heat traps.
We craft wines of resonance from vines planted by our family partnership founded in 1989. Younger people are drawn here contributing knowledge and commitment as THE BONELINE evolves.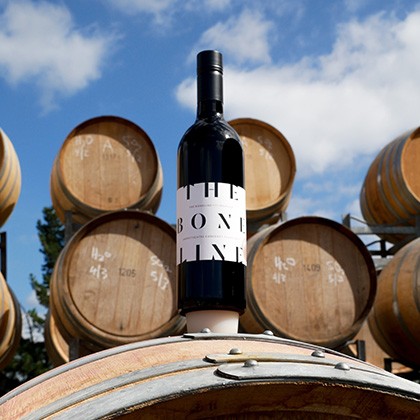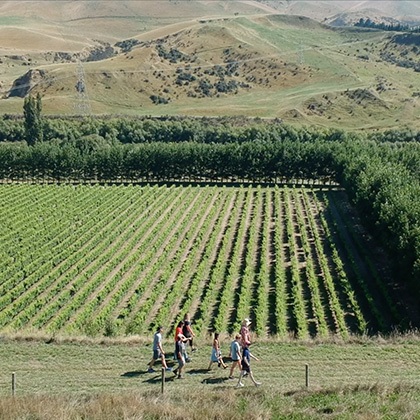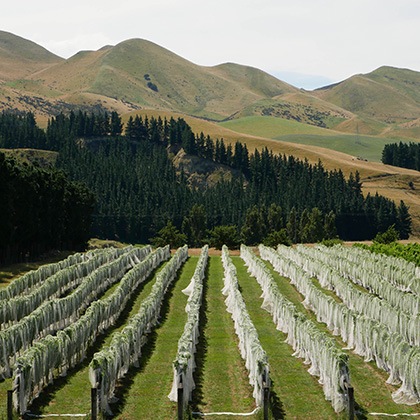 Reviews
The Boneline Sharkstone Chardonnay 2019
Excellent - 94 Points
Plenty of classic and modern aromas Chardonnay in the bouquet with vanilla and clove scented sweet French Oak, white smoke and toasted nut. There's a core of fruit too with scents of baked nectarine and peach. grapefruit peel, a touch of pith lite yet quiet minerality. On the palate - full-bodied, satin cream texture and flavours of baked stone fruits then contrasting flavours of baked nut, oak and wood spices. Medium acidity, fine wood tannins all lead to a youthful, fresh and delicious finish. A young wine too so okay to leave in cellar till 2022. Best drinking from 2022 through 2026.
Cameron Douglas, MS
The Boneline 'Wai-iti' Pinot Noir 2018
Excellent - 93 Points
Complexity in the bouquet is immediate with aromas of limestone clay soils and a soft savoury core. Pinosity next with aromas of red currant and berries, cherry and red apple then wood spices of cedar and bacon and a whisper of vanilla. On the palate - textured and dry with an abundance of fine chalky tannins and medium alcohol, a core of fruit and soil flavours reflecting the bouquet - cherry and apple, a whisper of rhubarb then dried herb and barrel spices. A lovely wine, ready to enjoy from today and through 2024+.
Cameron Douglas, MS
2019 THE BONELINE Dry Riesling – 94/100
Bone-dry but not austere riesling with lime zest, white flowers, oyster-shell and mandarin flavours. The wine has a thrilling sweet-and-sour tension with tangy acidity helping to drive a lengthy finish.
Bob Campbell
2019 THE BONELINE Sauvignon Blanc – 93/100
Light, fresh and gently tangy sauvignon blanc with lime-citrus, nectarine, wild flowers and root ginger characters. Seamless and with an appealing balance of fruit sweetness and mouth-watering acidity.
Bob Campbell
back to top